THEY'RE YOUR METROPARKS.
LEARN ABOUT WHERE YOU LIVE.
What's better than exploring nature? Learning about it. No, seriously. Understanding the region's natural and cultural history helps us live in greater harmony with the world around us. Welcome to our 25,000 acre classroom: The Huron-Clinton Metroparks. With an array of educational programs and interpretive staff to do the teaching. They're your Metroparks. Come for the fun; stay for the learning. Or the other way around.
INTERPRETIVE CENTERS
Here at the Metroparks, our Interpretive Services Department brings the story of Southeast Michigan alive with a variety of on-site, off-site and school programs. We're known as one of the country's leading – and largest – interpretive programs, with ten interpretive facilities and three mobile learning centers. 
Our programs support the Common Core Science, Technology, Reading, Engineering, Arts and Math (STREAM) and Michigan Science Standards curriculum. Every year, we reach thousands of Southeast Michigan children, families, groups and schools through field trips, summer camps, scout, homeschool, educational and holiday programs.
Where do you go when you want to do some learning at the Metroparks? Start with our Interpretive Centers. We've got 10 of them across our parks, staffed by members of the Metroparks Interpretive Department. Our Interpretive Centers include: 
At our Interpretive Centers, you'll find plenty of information about local wildlife and their habitats, flora, cultural history, farm life, nature trails and other park amenities, as well as a full schedule of Metroparks educational programs. You can also book field trips for your class or school. 
The Metroparks Interpretive Centers also make great locations for hosting your events, from birthday parties to family reunions to corporate offsite events. We have a wide range of facilities and an experienced team to help make your event a success. Click here to learn more about booking your event. 
SCHOOL PROGRAMS & FIELD TRIPS
When it comes to school time in Southeast Michigan, there are two rules to remember: Everyone loves a field trip to the Huron-Clinton Metroparks. And everyone loves an in-school program hosted by the Metroparks Interpretive Department. 
What topics do we cover? Wildlife, natural science, environment, ecology, climate, farm life, regional history. And that's just to start. Most Metroparks programs support the Common Core Science, Technology, Reading, Engineering, Arts and Math (STREAM) and Michigan Science Standards curriculum in content, methodology and technology use. 
Field Trips
Bring your class to our classroom – the Metroparks Interpretive Centers and land around them. Our Interpretive staff can provide a wide array of programs that take advantage of the unique immersive environment only the Huron-Clinton Metroparks can provide.
Field trips are available year-round.
In-school Programs
We bring our Interpretive team to your school for an educational experience that also provides great food for thought. We can customize a presentation to work closely with your in-class curriculum.
Homeschool Programs
Homeschool isn't just for home. Not when you can take your lessons out to the Metroparks. It's the best place to learn about science, nature, the environment … and more. At the Interpretive Centers, homeschool groups are welcome to register for any of the topics covered in our educational program guide. We can also customize programs for your specific needs; just talk to our Interpretive staff to work with your group on scheduling a program.
Virtual / Synchronous Programs
These can include live presentations from Metroparks Interpreters as well as pre-recorded programming. Some programs offer additional hands-on traveling trunk materials or video content to enhance and extend the curriculum.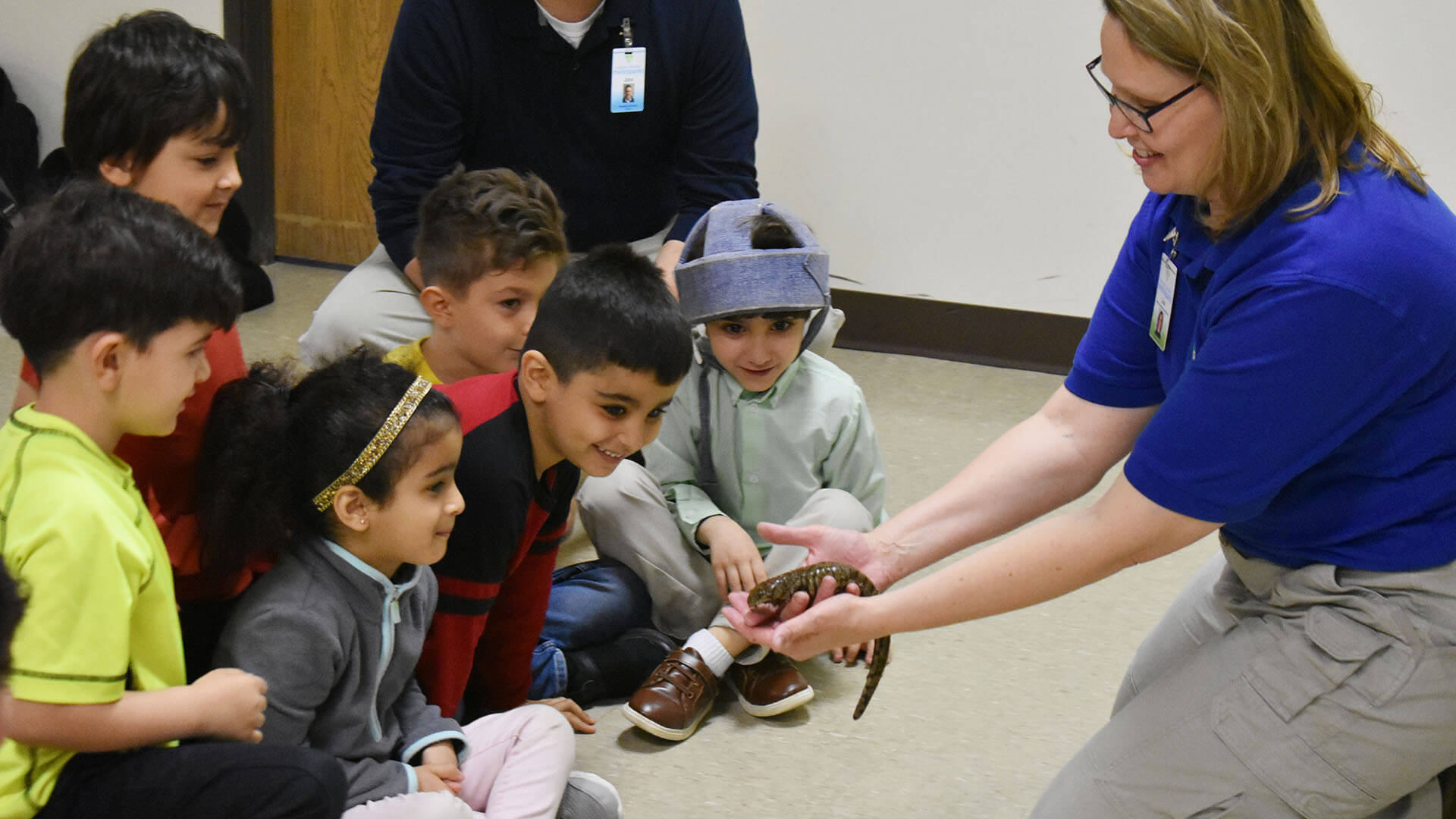 MOBILE LEARNING CENTERS
Supporting our in-school programs and community outreach are the three Metroparks Mobile Learning Centers. These vehicles – and the Interpreters who accompany them – are equipped to provide a wide variety of educational programs, including  specialized programming for preschool students and our unique schoolyard ecosystem exploration for upper elementary through high school. Our teams enhance any event with live animal demonstrations, hands-on activities, arts and crafts and more.  
Whether you're responsible for a school that's looking for a program for your class, a library looking to host a community program, a senior center looking to entertain your residents, or even a community festival/event, we can bring the learning – and fun – to you. Click here to explore mobile learning center programs, in our Educational Program Guide. For more information, simply complete the form below and a Community Outreach Interpreter will be in touch.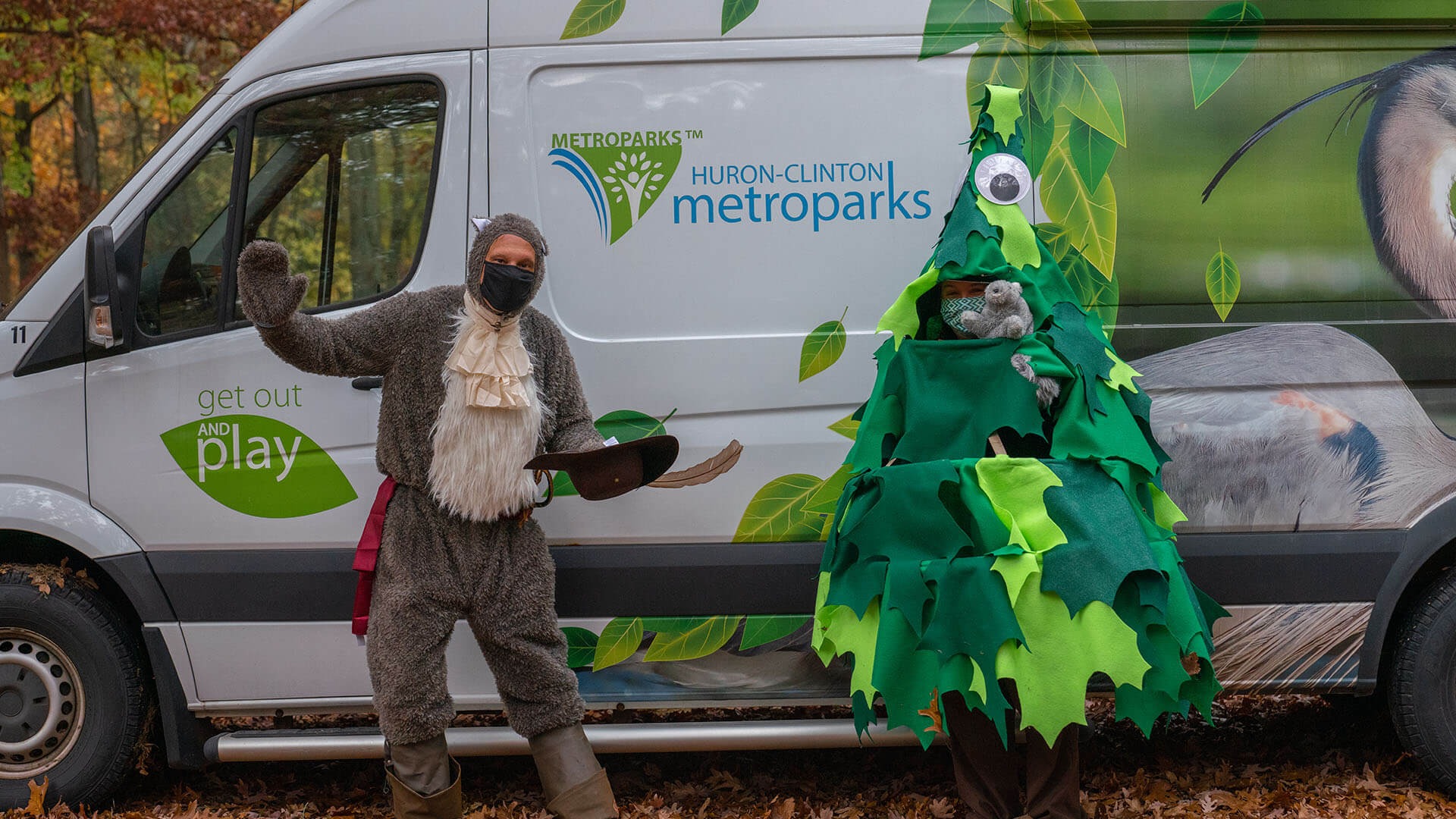 EDUCATIONAL GRANTS
As part of our commitment to supporting education in Southeast Michigan, the Metroparks offer a variety of educational grant opportunities. 
Get Out And Learn
Get Out And Learn offers scholarships to cover transportation for in-person field trips or outreach programs at your school.  All program fees are included in the scholarship in addition to the cost of transportation to and from a Metropark. Qualifying schools must have at least 50% of their students eligible to receive the federal free and reduced lunch program.
To apply, simply click here and complete the form.
For questions please contact Jennifer Jaworski at (810) 494-6030, or email Jennifer.Jaworski@metroparks.com. Please reference Get Out and Learn when calling or emailing.
Michigan Nature Association Field Trip Grant
Michigan Nature Association Field Trip Grant assists teachers in developing field trips to help students learn about the natural environment. Eligible grant expenses include transportation, program fees, entry fees and educational supplies. Michigan Nature Association is especially interested in applications from schools with limited access to natural areas. Applications are accepted from teachers only. Click here for more information and to download an application.
Nature Conservancy and Oak Openings Grant at Oakwoods Metropark
Your Metroparks have teamed up with The Nature Conservancy to provide field trips to Oakwoods Metropark highlighting the Oak Openings Region; a unique habitat the extends from the Maumee River in Ohio into southeast Michigan. Give your students an up-close and personal look at some of the amazing ecosystems that The Nature Conservancy has placed on their list of the Top 200 Last Great Places on Earth list, including Oakwoods Metropark.
Grants includes program fees and transportation costs to and from Oakwoods Metropark. Programs offered through this grant include:
Animals of Oakwoods (Pre-K – 6th): Students will be introduced to some of the animals that live within the Oak Openings Region; including threatened species such as the Eastern Fox Snake and the Eastern Box Turtle, through the use of live animals, mounts, study skins, and other items. Learn why these animals thrive in these habitats and what special adaptations they have to help them survive.
Prairie Walk (7th – 12th): Become immersed in an actual tallgrass prairie. Discover the plants and animals that can be found within the prairie; and explore the adaptations possess. Through hands-on activities, we will learn what it takes to thrive in this unique habitat.
To apply for a grant, please contact the Oakwoods Metropark Nature Center at (734) 782-3956 or email Kevin Arnold at kevin.arnold@metroparks.com.
Closing the Technology Gap for Preschool and Kindergarten Classes – Free Equipment and Program for Qualifying Classrooms
The coronavirus pandemic shed light on the technology gap many schools in low-income communities throughout Southeast Michigan face. With funding from the PNC Foundation, preschool and kindergarten teachers can apply for a technology and nature program scholarship.
Included in the grant:
Choice of either a mini-projector or a document reader which will become the property of the school.
Personal delivery and demonstration of technology equipment by a Metroparks Mobile Learning Center Interpreter.
Choice of either an in-person nature program at your school or a live-virtual nature program.
A follow-up virtual presentation given on a later date to reinforce concepts introduced during the first presentation.
Loads of learning fun for little ones! Age-appropriate and geared toward the developmental level of early learners, all of these programs include stories, puppets, songs and unique activities. Children are encouraged to use their senses during the up-close investigation of furs, feathers, skulls and other animal artifacts.
*To be eligible, school must have at least 50% of the school population participating in the Federal Free and Reduced Lunch Program to apply for the grant
To apply for the scholarship: Closing the Technology Gap for Preschool and Kindergarten Classes.  Simply send an e-mail to lisa.parsons@metroparks.com or call Lisa at (810) 227-2757 x6422 with the following information:
School name
School address
School phone number
Teacher's name
Teacher's email
Teacher's phone number
Choice of either a mini-projector or a document reader
Program topic of your choice (see program descriptions below)
Scholarship award winners will receive an email with further instructions for setting up the delivery of the equipment, the nature presentation date and time, and the date and time of the follow up presentation.
Preschool programs are best suited for children ages two through kindergarten. Preschool programs will be 30 minutes long. Group size limited to 25 students per presentation.
Program Topics to choose from:
MAMMALS ARE MARVELOUS: Children will delight in learning what features make mammals unique by comparing themselves to other animals "born alive and well." They'll discover different Michigan mammals that are carnivores, herbivores and omnivores.
OUTSTANDING OWLS: We'll explore "wide-eyed owls" with all their neat features, from hooked beaks to silent wings to oh-so-sharp talons, through movement, artifacts and taxidermy. We'll also listen to the sounds of Michigan owls and try to mimic them
SHELLS, SCALES & POLLYWOG TAILS: Children will discover frogs, toads, and salamanders through games and artifacts that illustrate their life cycles and special features. Then turtles and snakes will make their debut with further games and activities. To wrap it all up, children will meet the live animals they've just learned about.
LIFE CYCLES – WHEN I WAS A BABY: Kids will have fun relating to how different animals grow up.  Whether it's hatching from an egg, going through a total metamorphosis, or receiving a mother's care, children will participate in several life cycle activities.  We'll focus on the strategies of familiar animals such as birds, butterflies and opossums through counting, movement, guessing games and dress-up.
LIFE WHEN IT'S SNOWY: Michigan winters may be cold and snowy, but these animals have special ways to survive!  Children will investigate the different methods animals use to survive the cold while they compare and contrast using hands-on animal artifacts.
WE'RE FOND OF PONDS: Check out what's going on down at the pond!  From food webs and frog calls to amphibian and insect metamorphosis, children will get a taste of all kinds of pond life as they view and touch artifacts, participate in pond-themed activities, and interact with live animals.
CRAWLING CUTIES: BUGS, INSECTS, SPIDERS AND MORE!: Bugs are our friends!  Children will get up close and personal with insects, spiders and more as they observe the many important jobs that these clever, captivating, crawling creatures perform.  We will read a buggy story and through singing and dramatic play activities, students will discover what physical features all insects have.
Grant Funding Provided by: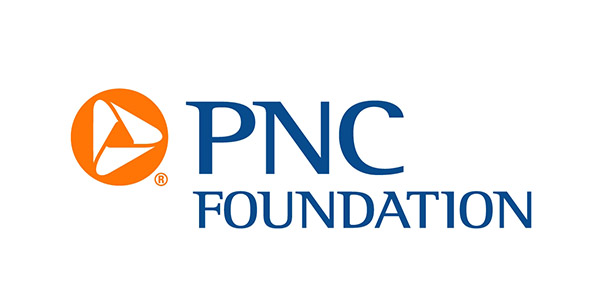 Wheels To Woods
Wheels To Woods provides funding to PreK-12 schools and other youth groups to cover transportation costs for educational field trips to nearby forests or forest products companies. Any PreK-12 school in Michigan is eligible to apply. Wheels To Woods reimburses actual transportation costs up to $350 per bus and $1,000 per school. Click here to learn more and to apply.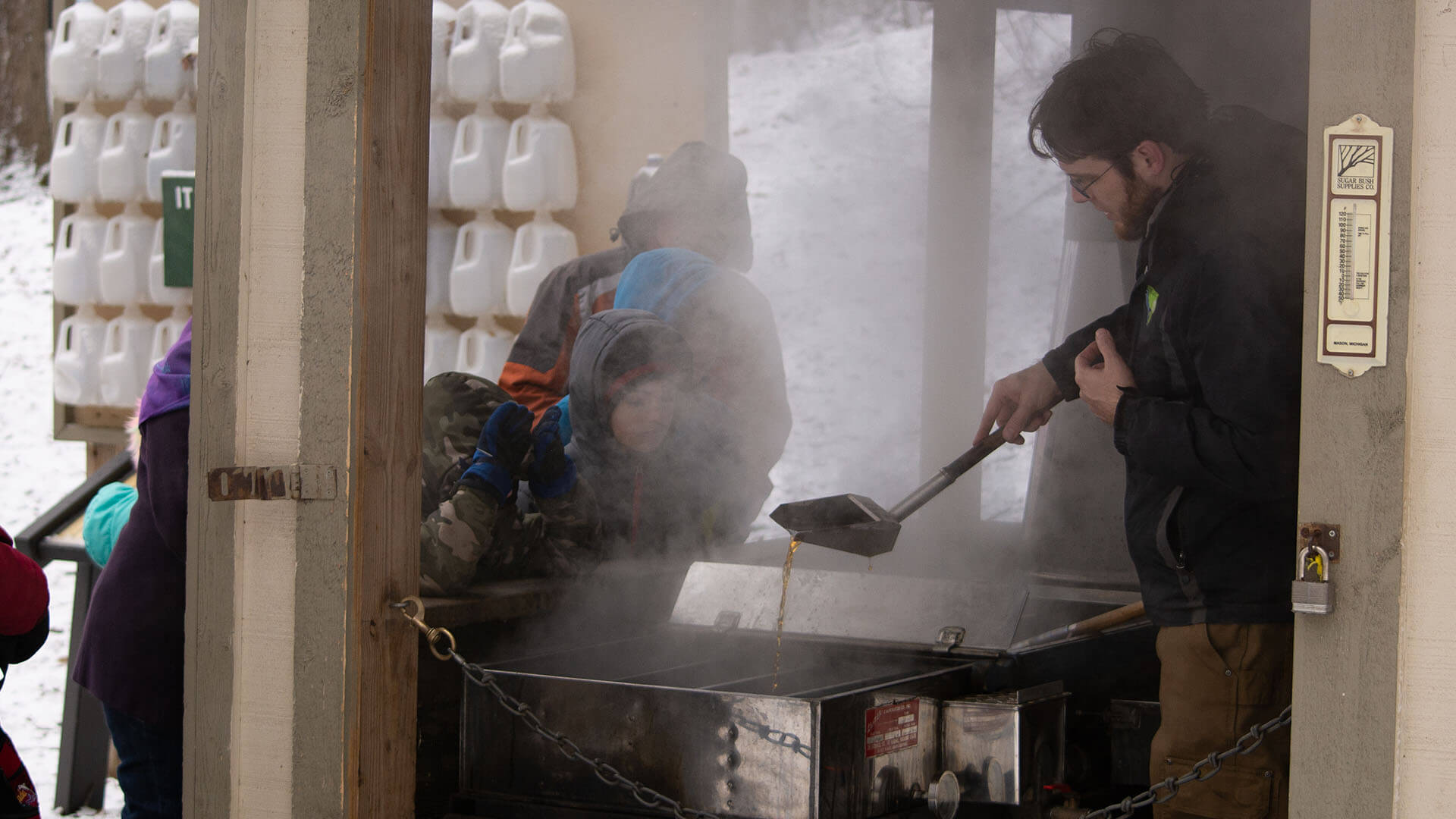 VIRTUAL RESOURCES
You'll also find a wealth of educational information right here at Metroparks.com. From our library of videos to worksheets, DIY crafts, science experiments and much more, we provide teachers and parents plenty of opportunities to share the love of nature, animals and science with kids of all ages. 
Bird Of The Week
The Huron-Clinton Metroparks are a haven for birders because of the variety of our habitats. And because we provide waypoints for literally hundreds of bird species. Follow us on social media (#HCMetroparks) or read our Bird Of The Week Blog to learn more about the birds you'll find in Southeast Michigan. Or go on a bird search at any of the Metroparks and share your sightings by tagging us and using #BirdOfTheWeek.  
Dear Kevin
Got a question about wildlife, nature or the Metroparks? Be sure to ask "Dear Kevin." Who's Kevin? He's Kevin Arnold, our Southern District Interpretive Service Supervisor. And he's here to answer your questions about regional habitats, animals, native plant species, science, agriculture and regional history. Just send your questions to DearKevin@metroparks.com. Kevin posts questions and answers on our Facebook and Instagram stories, so be sure to follow us.
Educational Activities To Do At Home With Kids
Preschool Pre-program Packets
Educational Programming Video Series
Animals
Bird Feeding
Birds
Crafts
Earth Day
Nature
Science with the Metroparks
Trail Adventures
Nature Blog
Get to know nature – and the Metroparks – through the eyes of our Interpreters on our Nature Blog, where we share trail experiences, identify interesting plants and take journeys through time to learn about how our local ecology has adapted and evolved.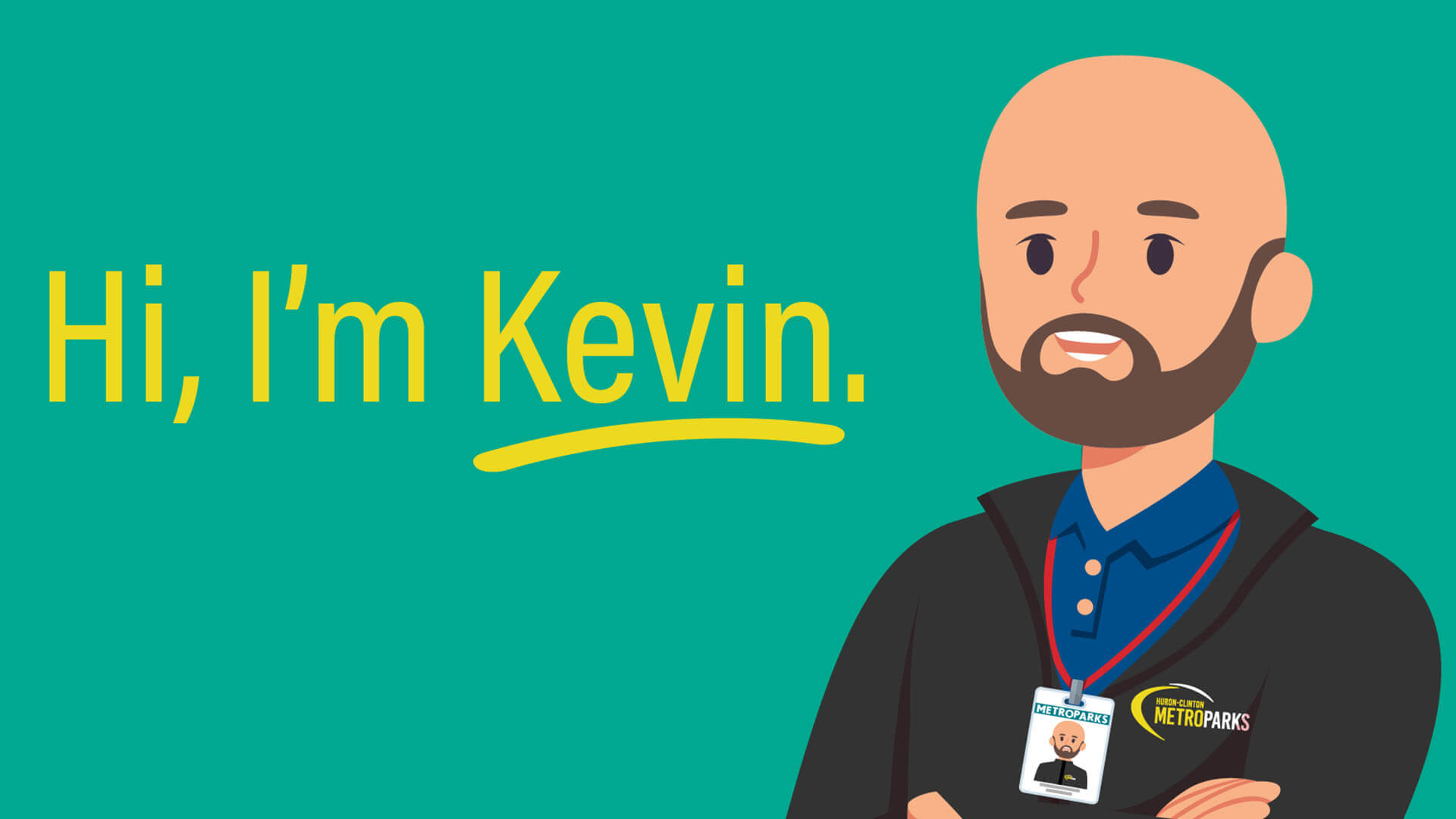 SCOUT PROGRAMS
How long have the Huron-Clinton Metroparks hosted programs or events for Southeast Michigan's Scouting community? As long as we've been around. We're proud to keep that tradition alive with a number of programs crafted for Boy and Girl Scouts. Whether it's the perfect setting for a jamboree, an overnight camping excursion or a facility to host a merit badge class, we can help! 
Badge Courses
We can work with your troop or pack to offer badge or merit badge classes. We work with scouting officials, including Merit Badge Counselors, to help your scouts advance in the ranks. Call one of Farm or Nature Centers to learn about our regularly scheduled badge courses or ask us if we're able to accommodate the badge requirements you need. 
Group Camps
Bring your scouting group out to one of our group campsites for a day in the sun or a night under the stars. Our campsites are also perfect for hosting jamborees or other ceremonies. Advance registration is required.  
Group camp is available at the following parks, click on the park below to learn more about their group camp: