WOLCOTT MILL METROPARK
FARM CENTER
Get a glimpse of rural life at Wolcott Mill Metropark Farm Center. Our 250-acre working farm brings you face to face with live animals, including cows, chickens, goats, pigs, sheep, ducks and horses. Learn the origins of the food and fiber that impact the lives of people and their communities. The interpretive staff conducts programs on a wide variety of subjects such as milk, lamb and wool production, soil and water conservation, sustainable agriculture, food processing and modern farming techniques.
Come by the Wolcott Mill Farm Center to meet the cows, goats, sheep, pigs, horses, rabbits, geese, chickens and other animals who call our working farm home.  Daily milking demonstrations are offered in the Dairy Barn. Visit the greenhouse and gardens or, when available, take a horse-drawn wagon ride through the crop fields. 
Babies 
Many of our animals live their whole lives at the farm, so you can visit them and watch them grow each time you stop by. Many animals are born at Wolcott Mill Farm and although births occur throughout the year, spring is the season when most farm babies are expected. Make sure to see if new babies and hatchlings have arrived since your last visit…if you are lucky, you might even see a live birth.  
Petting 
Do you like having your head scratched? So do our animals. Some of our goats and cows really enjoy a good pet. As you visit the farm, feel free to pet animals that approach you. Please be gentle and respectful to all the animals here at the farm center. 
Feeding 
Please do not feed the animals. Our animals at the Wolcott Mill Metropark Farm Center are on controlled diets. Just like kids, animals thrive when they are fed only nutritious foods. They can't have snacks all day.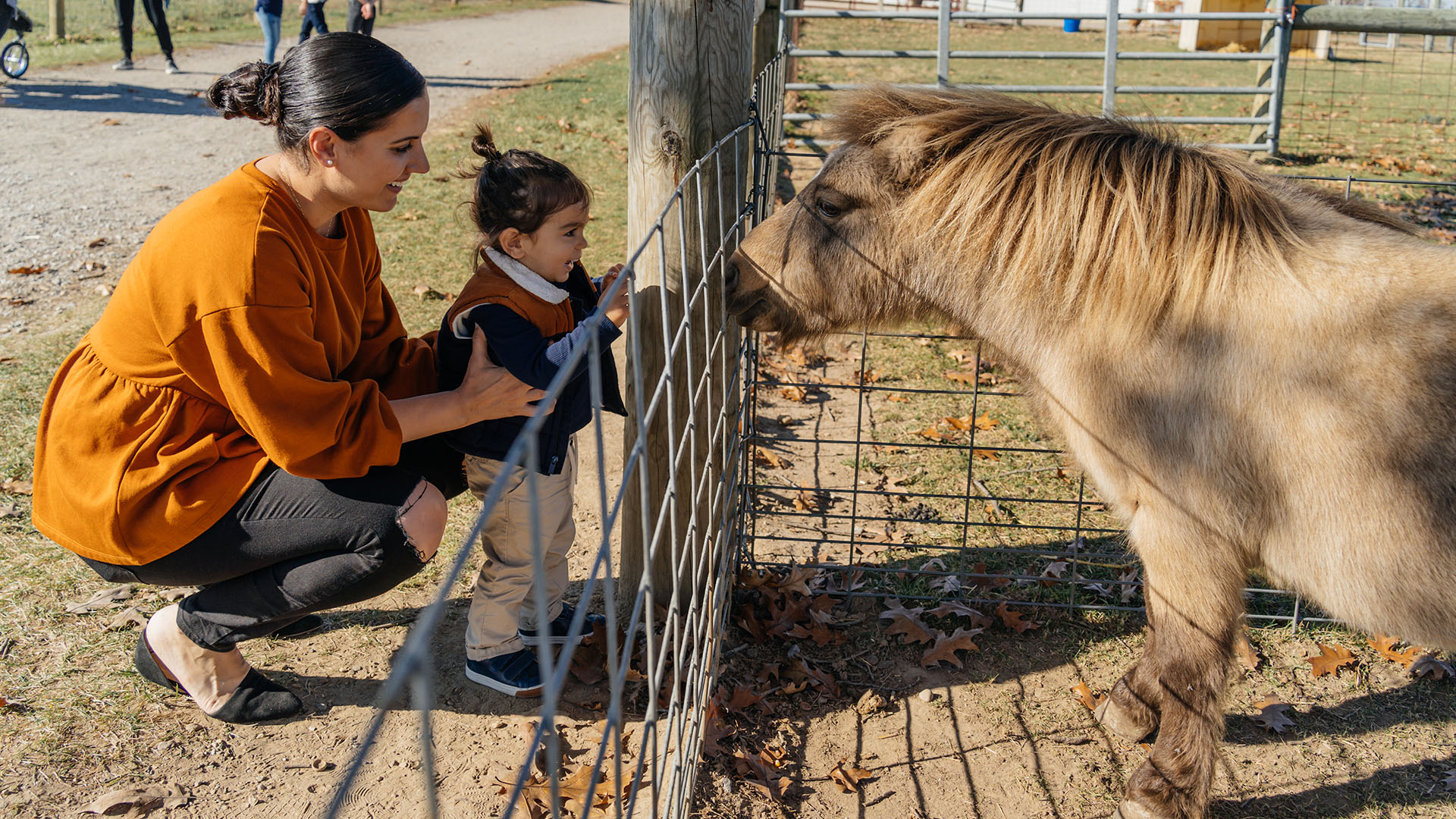 Educational programs and activities allow you to interact with life on the farm and learn about the world around us in fun new ways. In-school programs, fields trips to the Metroparks, homeschool programs and scout programs can all be found at your Metropark interpretive centers.
What topics do we cover? Wildlife, natural science, environment, ecology, climate, farm life, regional history. And that's just to start. Most Metroparks programs support the Common Core Science, Technology, Reading, Engineering, Arts and Math (STREAM) and Michigan Science Standards curriculum in content, methodology and technology use.
Learn more about educational programs and activities by clicking on the buttons below.
Beyond the Seed
Wolcott Mill Metropark Farm Center is proud to host the Beyond the Seed Greenhouse and Gardens 4-H program, which aims to provide an opportunity for youth to get involved in entrepreneurism and bettering their community. Beyond the Seed is responsible for the flower and vegetable gardens located at the Farm Center, as well as providing educational opportunities for visitors and volunteers throughout the year. Click here to learn more about the Beyond the Seed 4-H program.
Daily Milking
Wolcott Mill Metropark Farm Center invites you to stop by the Milking Barn at 10 a.m. daily to view our cow milking.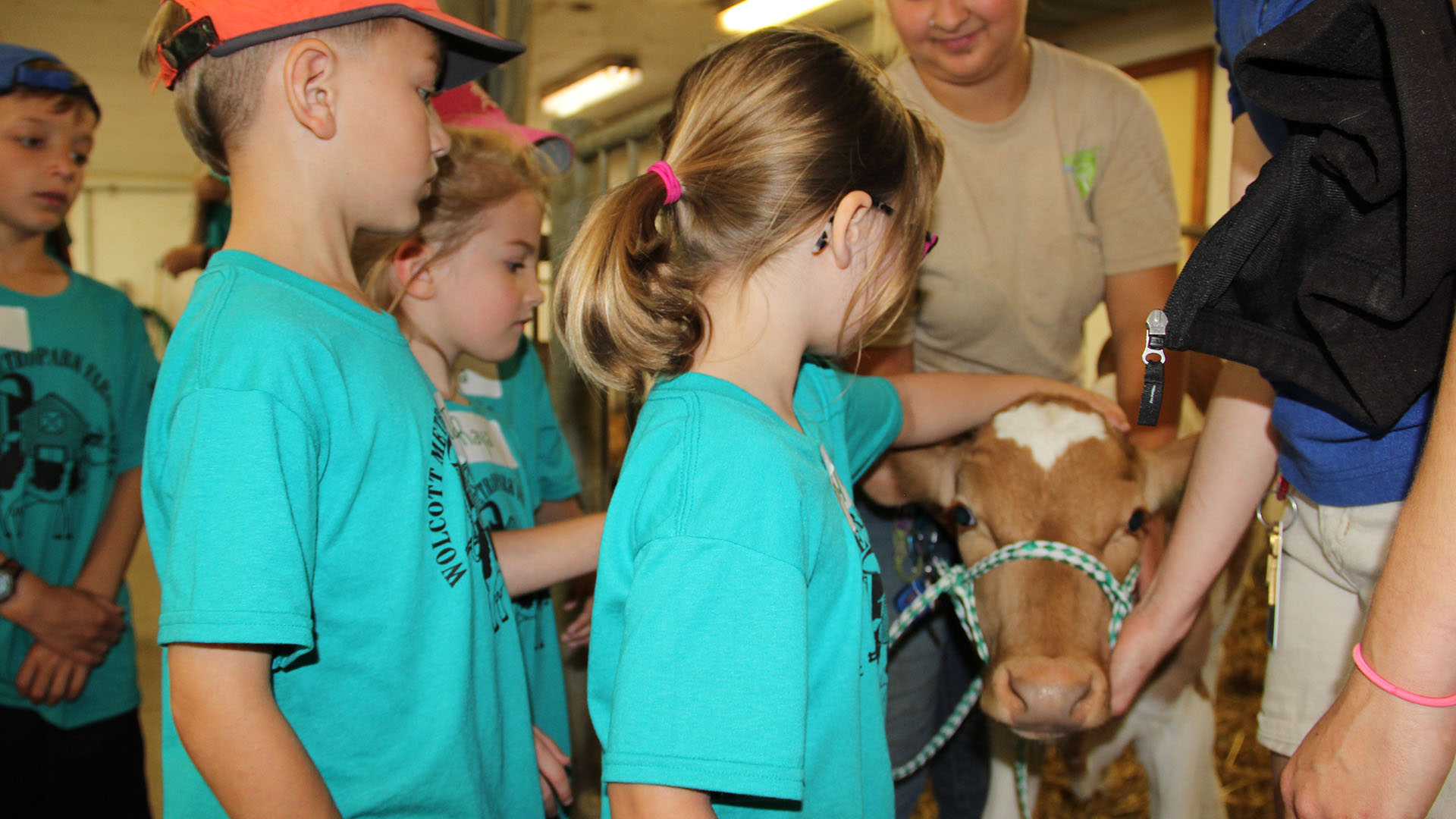 The Metroparks are committed to removing barriers, creating and improving access, and increasing recreation opportunities for all.
Farm Center
Our Farm Center has a combination of concrete and gravel pathways, that are wheelchair and stroller accessible. The restrooms, Farm Office, and many of the animal barns are also wheelchair accessible.
It is important to note that there are sometimes loud sounds and different smells than visitors are used to experiencing.
Sensory-Friendly Backpacks
Wolcott Mill Metropark Farm Center offers Sensory-Friendly Backpacks for those with sensory sensitivities. These backpacks include communication cards, noise cancelling headphones, sunglasses, a liquid timer, and additional fidget items. These can be checked out and returned in the Farmhouse Building.
Sensory-Friendly Facility Map
Wagon Wheelchair Lift
Our wagon at the Wolcott Mill Metropark Farm Center is equipped with a wheelchair lift allowing visitors of all abilities the enjoyable experience of a horse or tractor drawn hayride. Advanced notice is appreciated.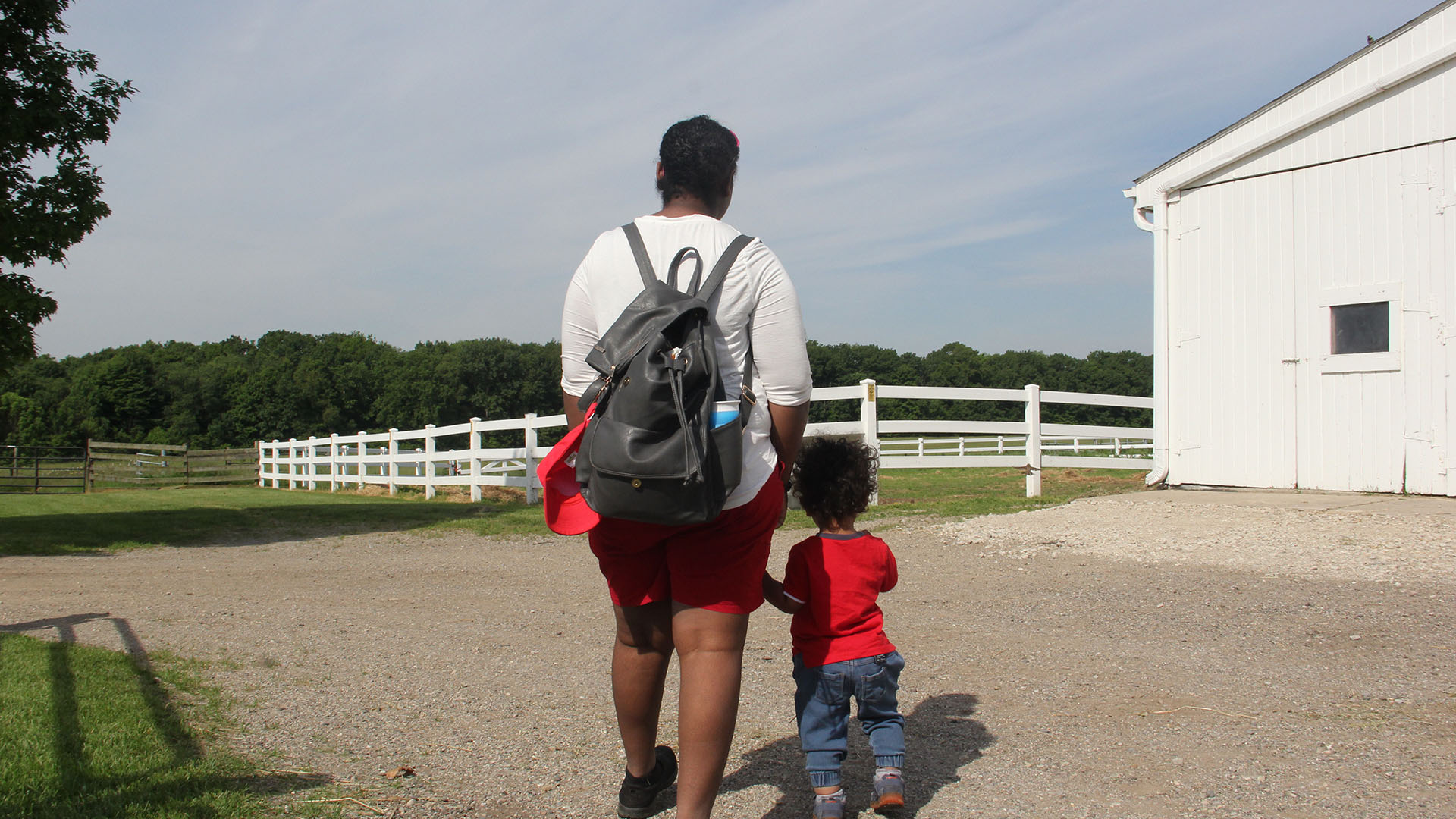 FARM CENTER PHOTO GALLERY