40151 East Huron River Drive, Belleville, MI 48111

(734) 697-9181

 

Park Hours: 7 a.m. – 10 p.m.
Park Office is now located at Willow Metropark
Park Fees: $10 Daily or Annual Vehicle Pass DETAILS
With easy access from I-275 and I-94, you're never far from the natural beauty of Lower Huron Metropark. Here you'll find 1,256 acres of mature woodlands, grassy meadows and easy access to the Huron River. Run or inline skate along a paved hike-bike trail. Shoreline fish or canoe along the river and observe waterfowl and other wildlife on the water. In the summer, zip down two waterslides, drift along a lazy river or get soaked under the 300-gallon dumping bucket at the Turtle Cove Family Aquatic Center. 
Click an icon for more information.
Your Huron-Clinton Metroparks are committed to removing barriers, creating and improving access and increasing recreational opportunities for all.  As we look to the future, we will develop, update and improve facilities to meet or exceed ADA requirements – and look for ways to remove barriers to access so that individuals of all abilities have equitable access to Metroparks facilities, programs, services and activities. Click here to learn more about accessibility and how to request an accommodation at your Metroparks. 
Hike-Bike Trail
The paved, relatively flat Hike-Bike trail at Lower Huron Metropark is also part of Michigan's Iron Belle Trail. The steepest hill is located near the South Fishing Site.
This 15-mile trail connects Lower Huron, Willow and Oakwoods Metroparks (30 mile round trip) and continues through Flat Rock to Lake Erie Metropark.
Dogs are allowed on the trails, but must be on a 6-foot leash at all times.
North Fishing Site
The North Fishing Site has an accessible observation platform and fishing area featuring low railings, benches and other accessible amenities along the Huron River.  Accessible kayak trail and can parking spaces are located near the launch site. A gentle aggregate path connects the parking area to the side of the pea stone launch area.  There are five accessible picnic tables and two swivel grills in the area.  The vault latrine is accessible.
Picnic Shelters
We're adding new accessible picnic tables and grills to several picnic shelters throughout the park system. Work continues on installation of new concrete grill pads and securing picnic tables in arrangements that allow for unobstructed movement around them. Picnic shelter rental information will be updated on our website as changes are made.
South Fishing Site
The South Fishing Site has an accessible observation platform and fishing area featuring low railings, benches and other accessible amenities along the Huron River.  A paved path connects the deck, parking lot and restroom building.
Adjacent to the fishing site is the Hike-Bike Trail and trailhead, featuring a bicycle repair station that can double as wheelchair repair station.
Turtle Cove Family Aquatic Center
This is the largest water facility within the Metroparks. It features two waterslides, a lazy river, 300-gallon dumping bucket and zero-depth entry pool with lap lanes.  A portable lift is available to enter the pool.  Large shade umbrellas provide shaded seating areas. Family, men's and women's changing rooms are available within the facility. Interior and exterior lockers and showers are also available.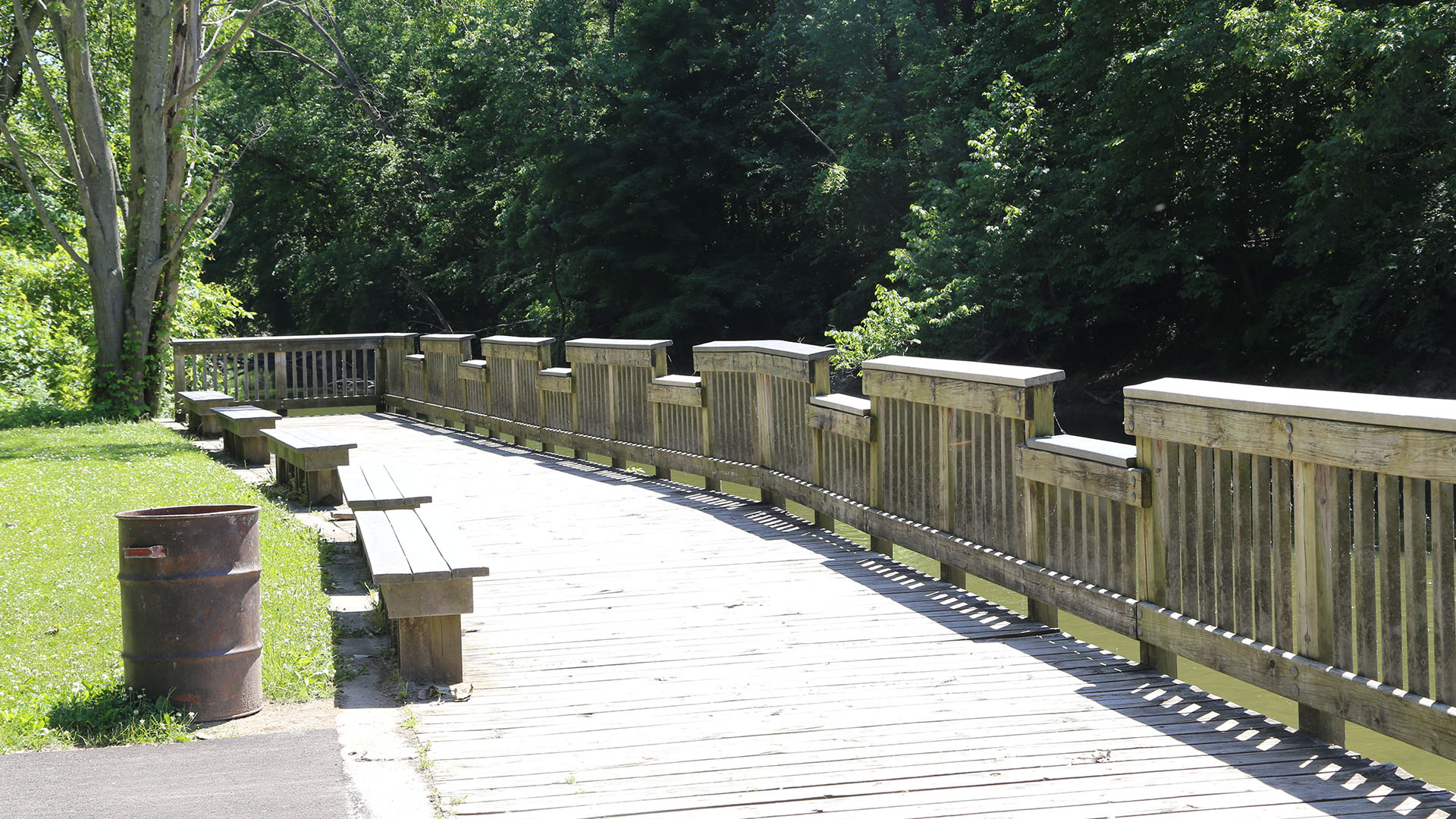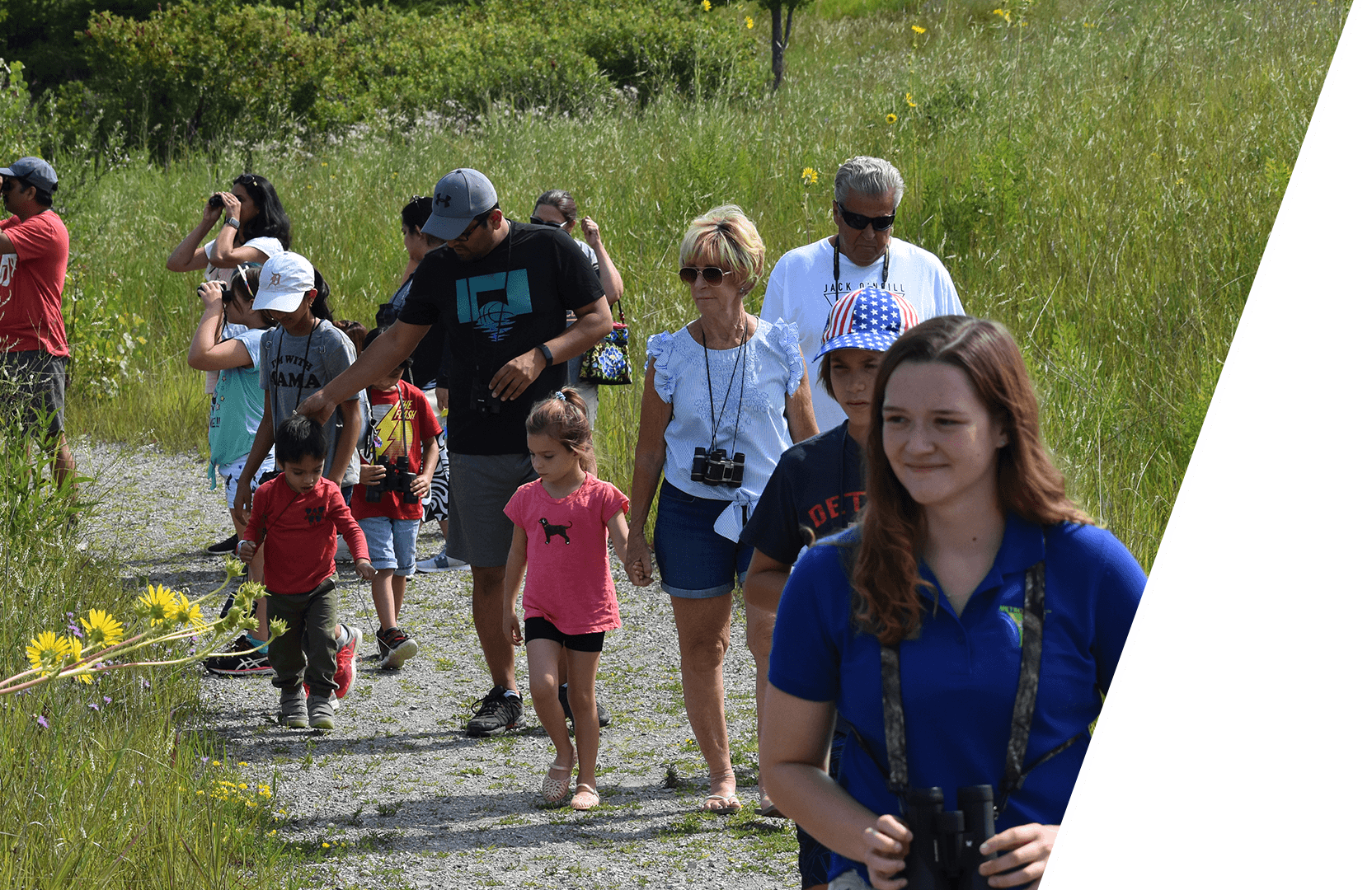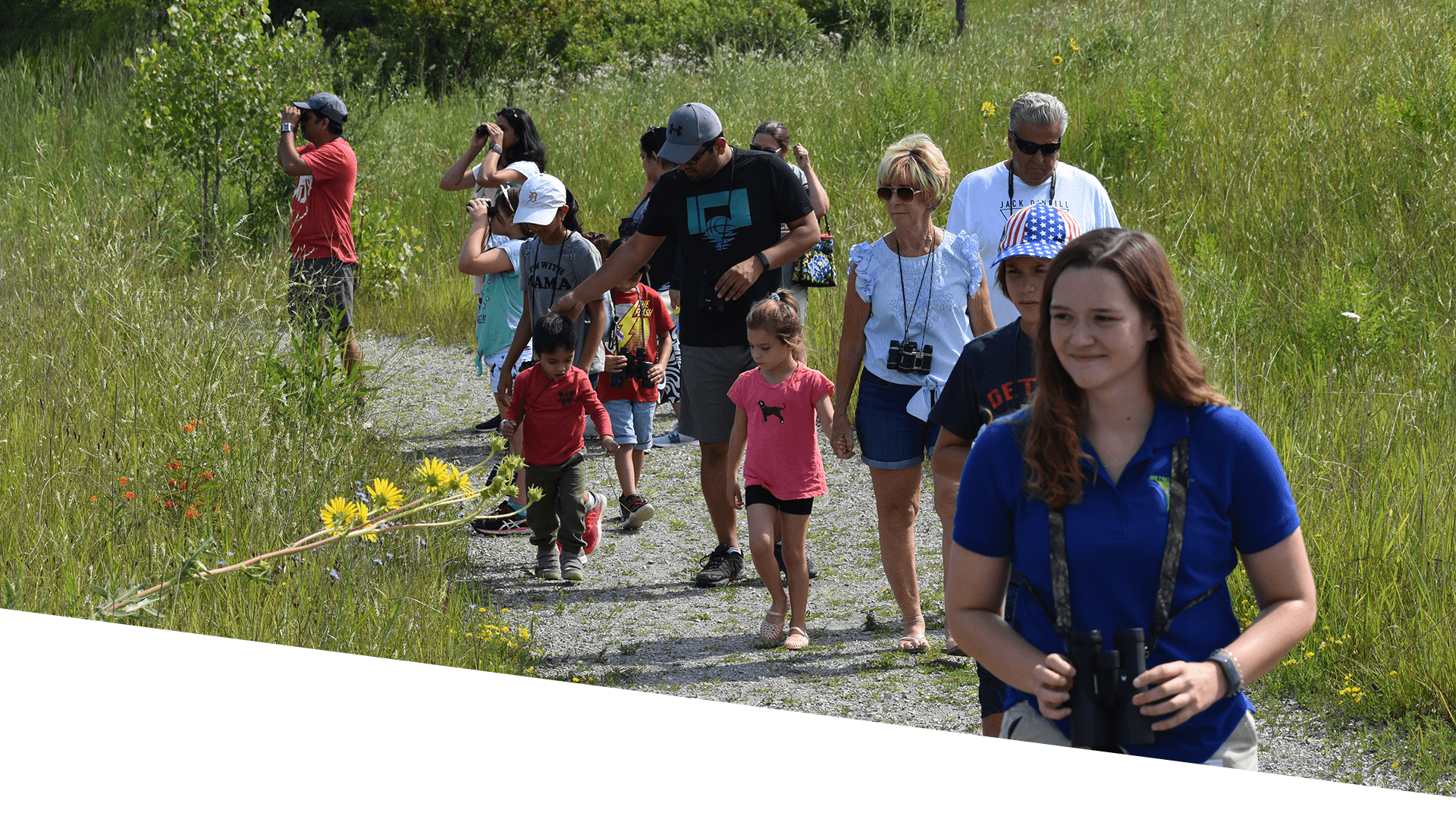 LOWER HURON PHOTO GALLERY