New Hands-On Science Clubs in Metro Detroit Help Bridge the Gap in Environmental Education
Published 10/31/22
Students will be engaging with science and writing social media posts and more online content for the Metroparks throughout the school year
The Metroparks have partnered with schools in underserved communities throughout Metro Detroit to close the equity gap in environmental education through three free after-school science clubs. The Metroparks Board of Commissioners made educational programs and career development with students a high priority this year, and set aside budgeted funds to make it happen. Then staff connected with teachers to find the best way to fill those gaps and needs. The partnerships are tailored to meet the needs of students in each district and focus on inspiring students to become stewards of our natural environment and explore careers in the outdoors through education and hands-on practice.
The Metroparks have partnered with Weston Charter Academy in Detroit to host an after-school science club, Let's Go Outside Club, for students grades 4-8 at the school. The program, planned to take place entirely outdoors, helps students gain a stronger understanding and connection to their natural environment, starting right outside their school. Some of the topics they'll focus on include: Fall Leaves, Indigenous People Who Lived Here Before Us, Seasonal Nature Crafts, Animals in Winter, Maple Sugaring and more. So far, a total of 18 students have participated, and the club will meet the entirety of the school year.
The Metroparks also partnered with Riverside Academy West, a charter school with Global Excellence Academics in Dearborn, to offer an environmental science education program for students grades 6-8, who meet every Wednesday for an hour-and-a-half after school. Students participate in a variety of exercises that teach them how to engage with nature, and every month focuses on a new theme. This month, students will be investigating leaves and plant pigments, owls and the solar system. The program will also include field trips to the Metroparks for hands-on interpretive learning experiences.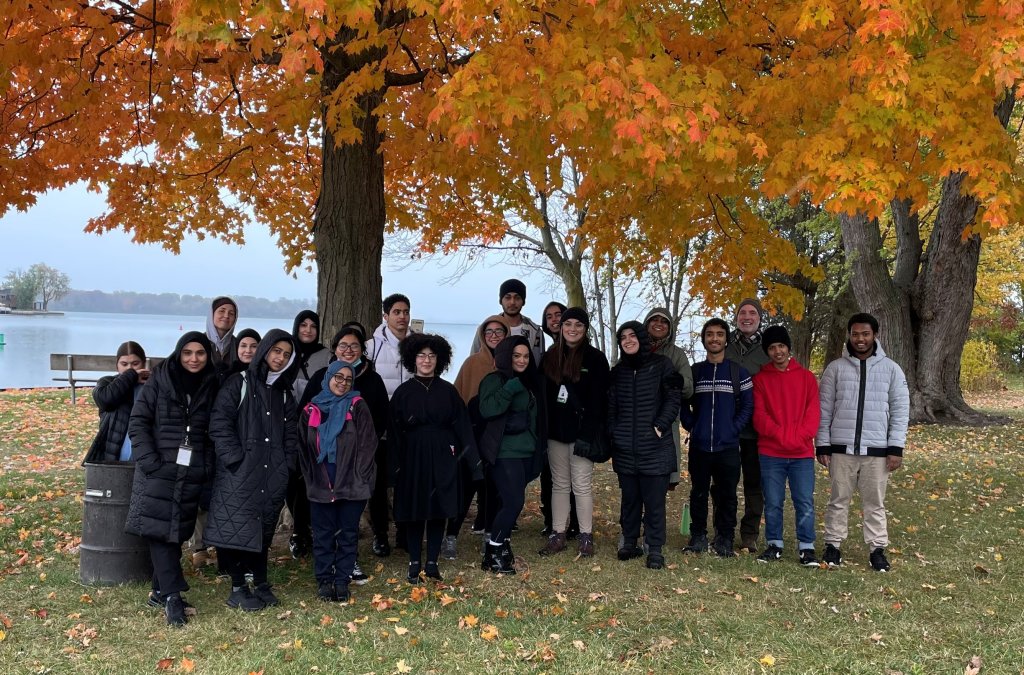 The third partnership, also with Riverside Academy West, is an after-school program every Thursday for high-school students that ties environmental science with multimedia communication. The program is called Nature Network Club and teaches students about environmental interpretation and how to talk about nature in a digital world. Students also get a glimpse of potential career paths through exploring different positions in STEM (science, technology, engineering and math) and marketing. As part of the program, students will take field trips to different Metroparks and use technology (cameras, video-editing software, drones) to develop digital content for the Metroparks' social media platforms and website blogs. The exercise mimics a consultant-client relationship for students to get real-life experience working in environmental multimedia, starting the last week of October 2022 with a meeting and presentation with Metroparks marketing staff.
If you're reading this, you're invited to follow the Metroparks on social media to see content the Nature Network Club creates starting in November. Metroparks will periodically post the club's created content with a credit line to them.