Metroparks to Establish a Physical Presence in Detroit as Part of Partnership with Detroit Riverfront Conservancy
In November 2020 The Detroit Riverfront Conservancy and Huron-Clinton Metroparks announced a multi-year, pilot partnership that focuses on widening access to new programs and recreation for city and suburban families, and leverages the world-class parks, greenways and public spaces managed by the two organizations.
Through the partnership, Metroparks will establish a physical presence in Detroit and contribute $6 million over seven years to the Conservancy for expanded programs and operations at the future Ralph C. Wilson, Jr. Centennial Park on the West Riverfront. That project will break ground in the coming months and is slated to open in 2023. The partnership is already providing joint programming opportunities along the riverfront, and once the park is open, the agreement includes another five full years of partnership that leverages the strengths of each organization.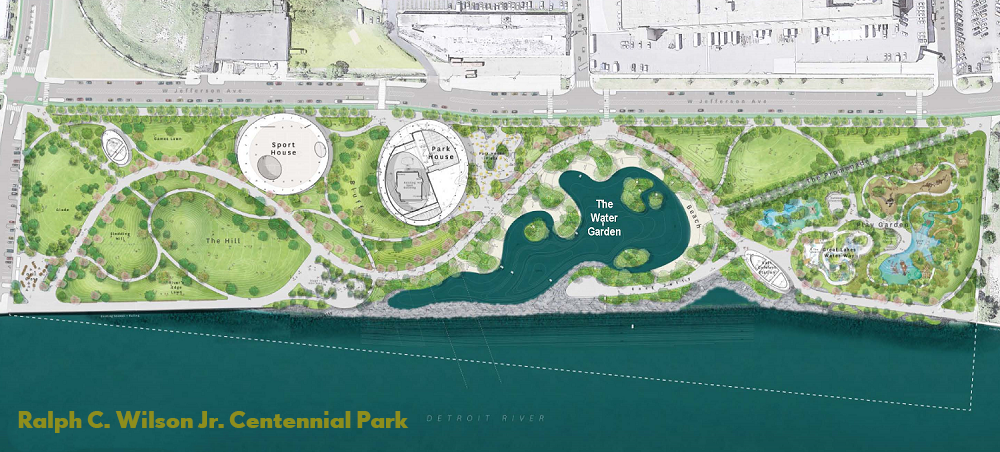 "We couldn't be more thrilled to expand our collaboration with such a great organization like the Detroit Riverfront Conservancy, build more relationships within the city and with all those who call it home, and have the opportunity to contribute in one small way to the dynamic energy and spirit that are the essence of Detroit," said Amy McMillan, Director of Huron-Clinton Metroparks. "This partnership will allow us to build upon our commitment of providing exceptional recreation and educational opportunities and better, more equitably serve the city, its neighborhoods and surrounding communities, all while complementing the world-class ring of 13 regional parks in southeast Michigan."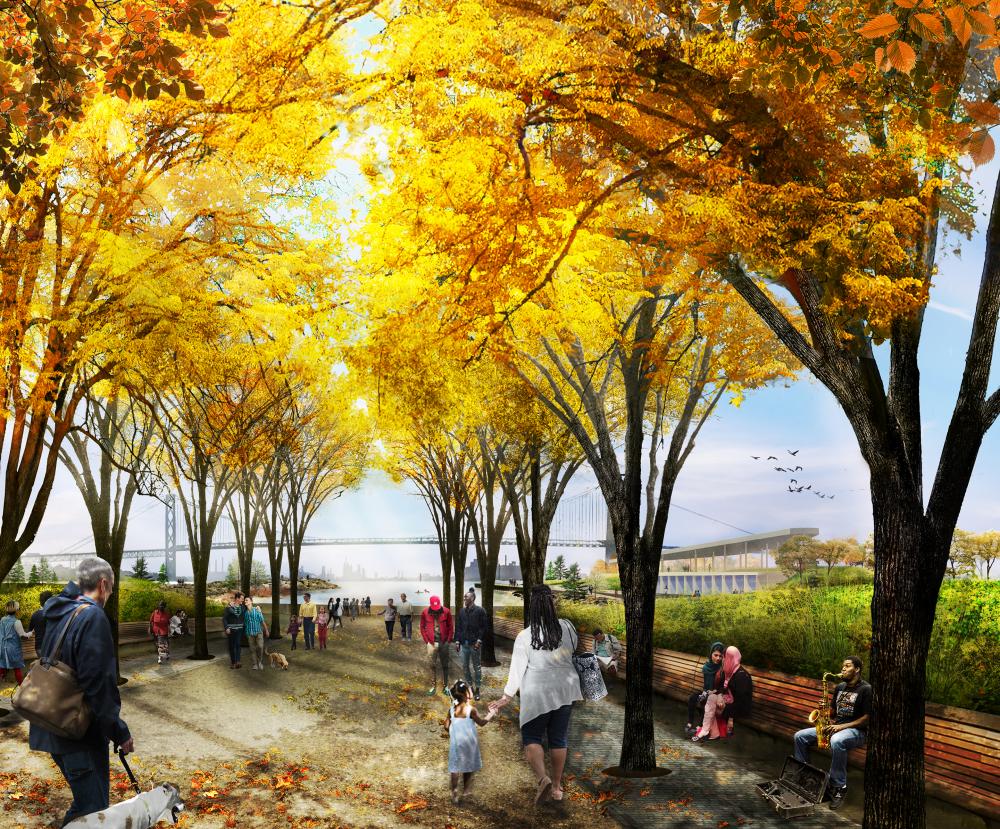 "We are excited by the opportunities of growing our partnership with Huron-Clinton Metroparks," said Mark Wallace, President and CEO, Detroit Riverfront Conservancy. "The ecosystem of parks and public space becomes stronger when we work together in partnerships like this one. We can do more and serve more people by embracing a truly regional perspective and leveraging our shared commitment to equity and diversity in recreation."
Ralph C. Wilson, Jr. Centennial Park is one of the most significant projects on the horizon for the Conservancy and a major step forward in completing its goal of developing 5.5 miles of revitalized riverfront. It will dramatically change the landscape  along the downtown riverfront, and it is expected to significantly boost economic benefit in the area as well. The 22-acre park will feature a water component, called the Water Garden, where the Metroparks will establish its first physical location within the city. In addition, the park will include Sport House with basketball courts, the Delta Dental Play Garden with an array of animal structures for kids to climb in and around and a large lawn that will be used for special events and programming.