Thrills at the Mills
Date: October 29
Time: 3:30 p.m. – 8:30 p.m. (when the movie ends)
Cost: Free! A Metroparks vehicle pass is required to enter any Metropark.
Location: Hudson Mills Metropark, Activity Center Parking lot
Pre-registration is required for dogs, trunks and treaters.
Come celebrate Halloween with an evening full of fun for everyone, including your pup!
We'll kick-off the afternoon with activities for a tail-waggin' good time. Register to bring your dog for a tug-o-war, leaf pile fun, agility course and much more. Be sure to dress up your pet in their Halloween best to compete in the costume contest. We'll be taking a picture of your dog's costume and adding it to the voting board for event attendees to cast votes for their favorites. Winner will be announced at 5:30pm. Remember dogs must always be kept on a 6-foot leash.
And for the kiddos, join us for a Trunk-or-Treat! Vehicles used in the park, like a dump truck, police car, and tractor will also be onsite to hand out candy. The Metroparks Outreach van will be there too with activities for the kids. Interested in being a part of the festivities and decorate a trunk? We invite businesses and community members to sign up and host a family friendly trunk.
End the evening by settling in for the drive-in style movie showing of Monster House on the big screen. Join us for the whole night or just a piece of it – the choice is yours.
Two Brothers BBQ Mac Shack and PizzaPazza food trucks will be onsite as well.
Food Vendors, 3 – 7 p.m.
Dog Activities, 3:30 – 5:30 p.m.
Dog Costume Winner Announced, 5:30 p.m.
Trunk-or-Treating, 5 – 6:30 p.m.
Monster House Movie, 7 p.m.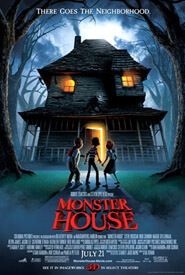 Fun for all ages!
If you have questions call 734-426-8211.