New Adaptive Paddling Equipment Available at Kensington and Stony Creek Metroparks Thanks to MParks Grant
In 2020, we received a Healthy Recreation Catalyst Award from the Michigan Recreation and Park Association to purchase adaptive paddling equipment for the Metroparks. Thanks to this grant we now have adaptive paddling equipment available at both Kensington and Stony Creek Metroparks' boat rental facilities.
Found at both parks are adaptive paddles and wrist and hand adaptations for oars that are free to use with any boat rental.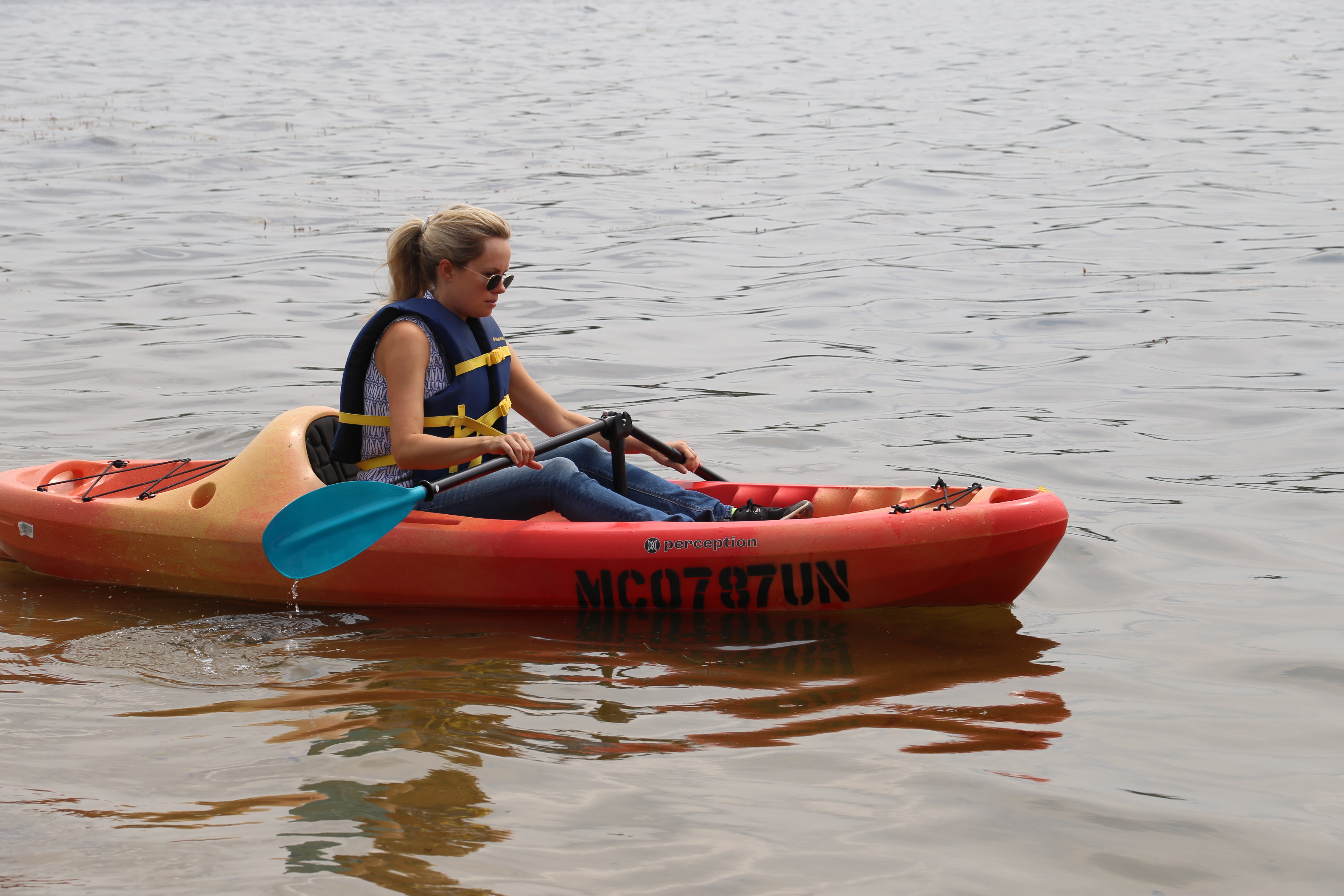 The VERSA paddle features a support mount with a centralized, rotating head that allows for the paddle to pivot in every direction with a smaller range of motion. The paddles provide a less strenuous paddling experience, resulting in less stress to one's back, shoulders and joints. The VERSA paddle is beneficial to kayakers with an injury or disability, people with one functioning arm, older adults or recreational kayakers who want to paddle with less effort.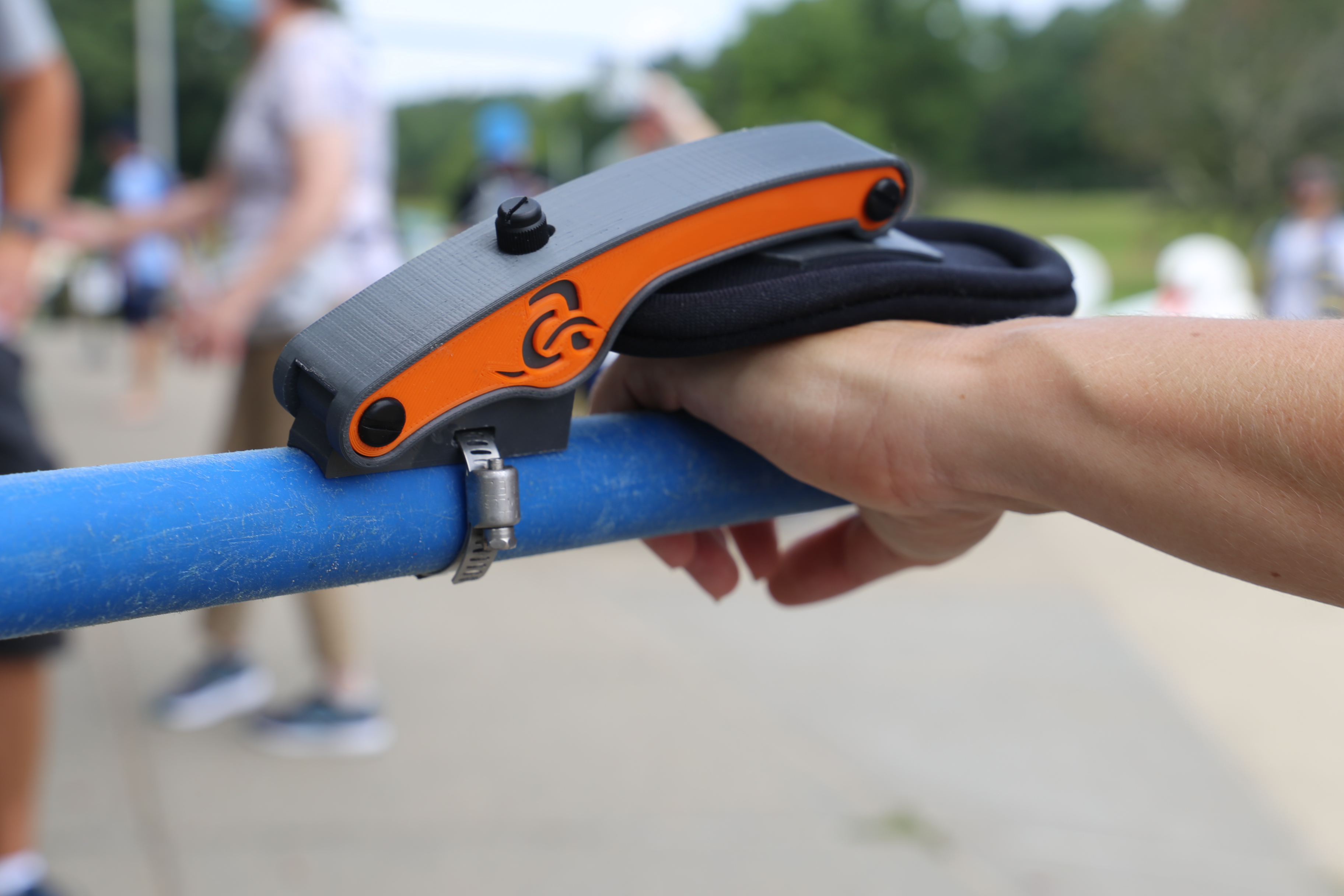 The hand adaptation is best for those who have some function in their hand and are able to grip to the paddle shaft but still need some extra support. The back-of-the-hand grip puts the pressure on your arms not your fingers. The height and distance between the grips on the oar are adjustable. The open side allows for an easy release of the oar.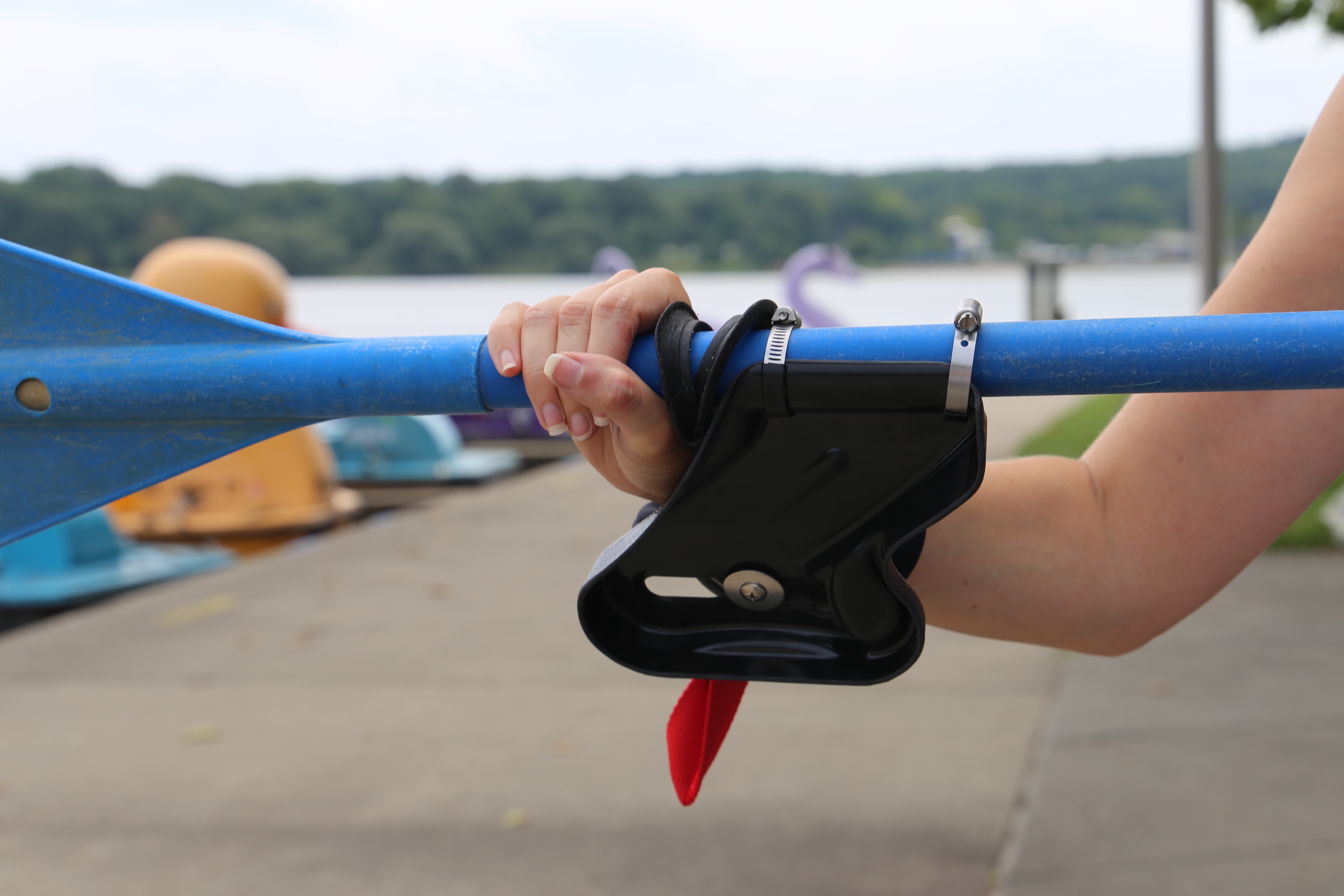 The wrist adaptation is for those who do not have ability to grip the paddle shaft. It features adjustable wristbands that slide into the attachment plates on the oar. This equipment allows for full rotation, power and control of the oar when paddling. Kayakers can easily release the paddle by sliding their wrists out of the attachment plate.
To use the adaptive equipment, simply ask one of our boat rental staff members and they will gladly provide you with the equipment you need. Much of the equipment is adjustable, please ask staff for assistance in adjusting the equipment if needed.
This new equipment moves us further along in our commitment to removing barriers, creating and improving access, and increasing recreation opportunities for all. As part of our ADA Transition Plan, the Metroparks continues to develop, update and improve current facilities and look for ways to remove barriers to access so that individuals of all abilities have equitable access to the Metroparks facilities, programs, services and activities. To read more about accessibility in the Metroparks visit https://www.metroparks.com/accessibility/#1