Shelden Trails Redevelopment Project Kicks-Off at Stony Creek Metropark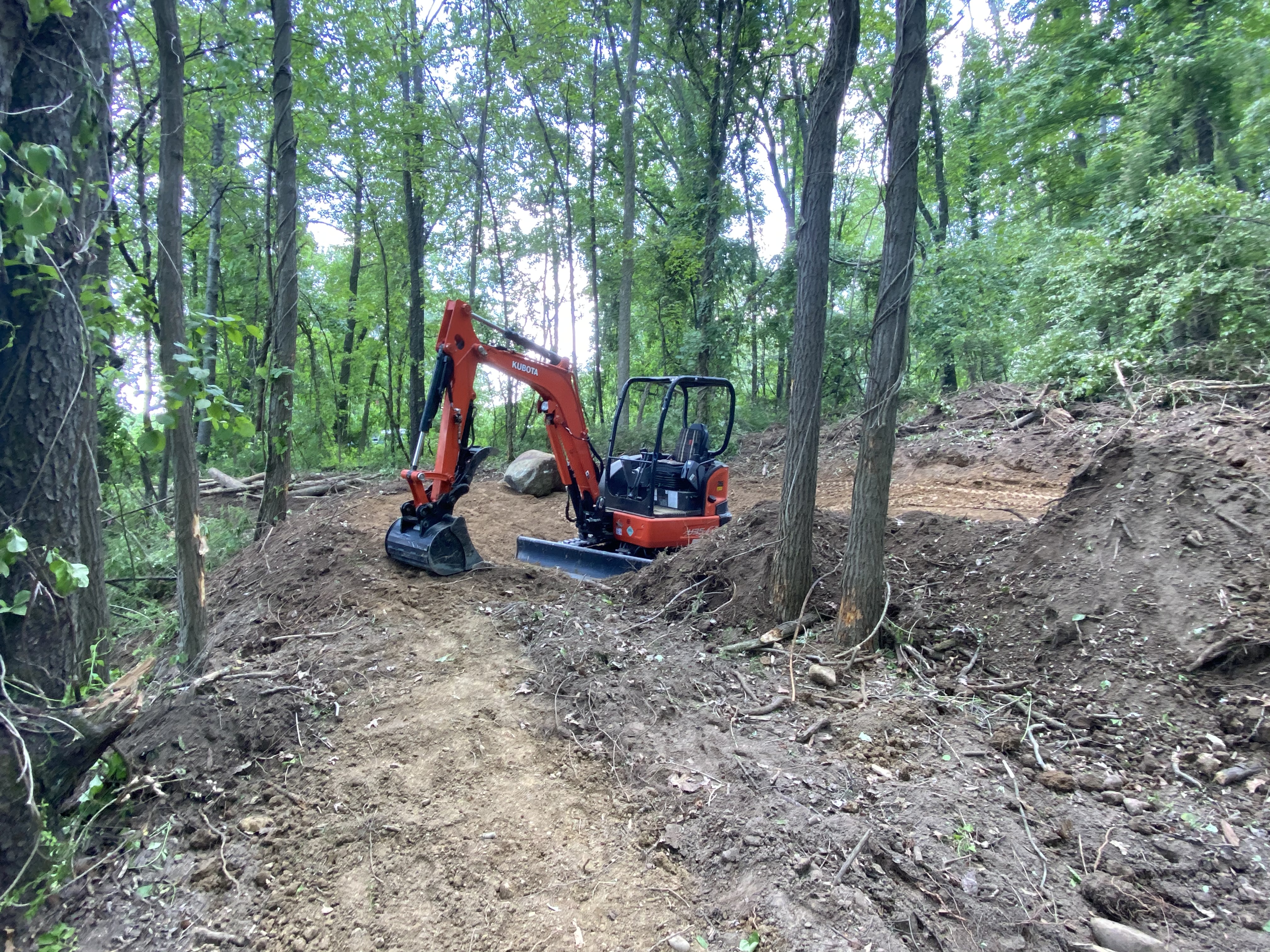 The highly anticipated redevelopment of the Shelden Trails at Stony Creek Metropark is officially underway! The redevelopment was identified as a need during the master planning process for Stony Creek in 2016. In 2018, The Huron-Clinton Metroparks started the multi-year redevelopment with a goal to extend and develop the Shelden Trail system to create a premiere multi-use natural surface trail system in southeast Michigan.
The Shelden Trails were not originally designed as a multi-use trail system. Today they are best known for their mountain biking experience but are used year-round as hiking and skiing trails as well.  A large portion of the current trails are composed of the historic Shelden estate, gifted to Stony Creek Metropark by Elizabeth Shelden in 1981 for public recreation and developed mainly from old roads, footpaths, and trails.  The roads and footpaths ran among the estate's nine buildings (no longer in existence).
Although this land is now protected as part of Stony Creek Metropark, its previous lack of purposeful design has led to off-trail paths being developed, a lack of safety for users, and trails running too close to sensitive habitat areas. Renovations to the trail system will be specifically designed to help protect and preserve this area and its biodiversity, making it more sustainable and discouraging users from leaving the trails and creating "bandit" trails that encroach on critical habitat. Taking an ecological approach to trail redesign and reconstruction will serve to protect the earth's beauty and bounty.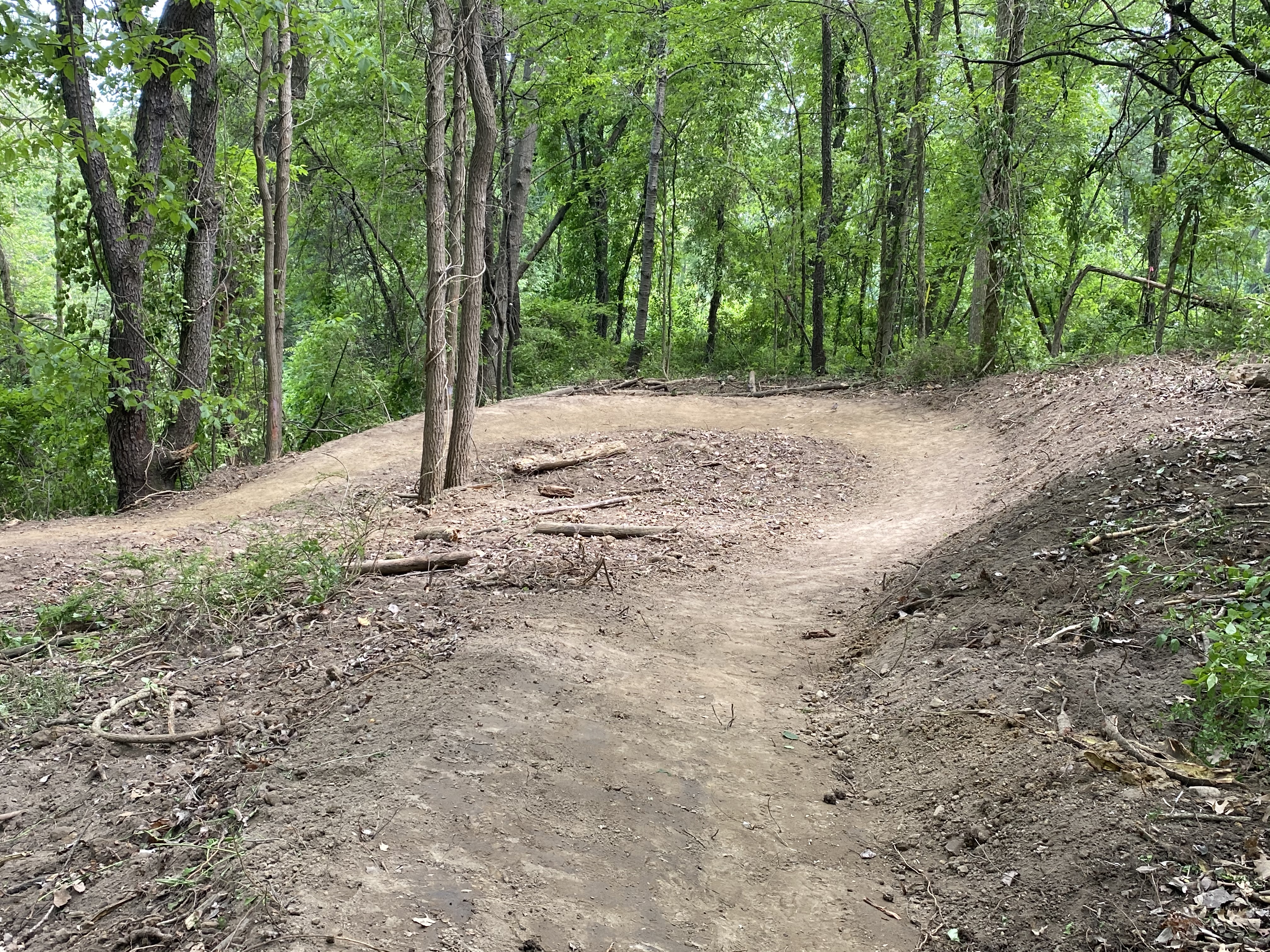 The Metroparks have been working closely with an advisory group of trail users and long-time mountain biking partner organization, Clinton River Area Mountain Bike Association (CRAMBA), to provide input on the wants and needs of regular users of the trails. The outcome has been a collaborative development process that has highlighted problem areas of the existing trails so that creative solutions can be found, and a premier trail experience can be developed.
In mid-June the first phase of construction began.  Included in this first phase are brand new trail loops A and B, and the Northern Connector segment as identified in the field design plan for the trail system developed by Applied Trails Research in May 2019. Loop A consists of the Metroparks' first natural surface handcycle accessible trail, and users will be able to rent a handcycle from the park to experience it for themselves (thanks to a grant from the League of Michigan Bicyclists). Also included is developing an improved signage and wayfinding system to implement on new trails and eventually continue through existing trails.
The contractor, Flowtrack, was on site for one week during June to begin work on Loop B. You won't see contactors back out for a few weeks, but the new development areas aren't ready for riders yet. We're asking you to please stay off construction areas to ensure there is no damage done to trail segments under construction. Construction will continue throughout the summer and early fall, and all existing trails remain open for users to enjoy without interruption.
While not yet ready for public use, we ARE able to share pictures of the progress. In August, Flowtrack will continue work on this phase of the project, which will be completed by the end of the year. Follow the project progress on our social media channels or subscribe to our emails for future updates.