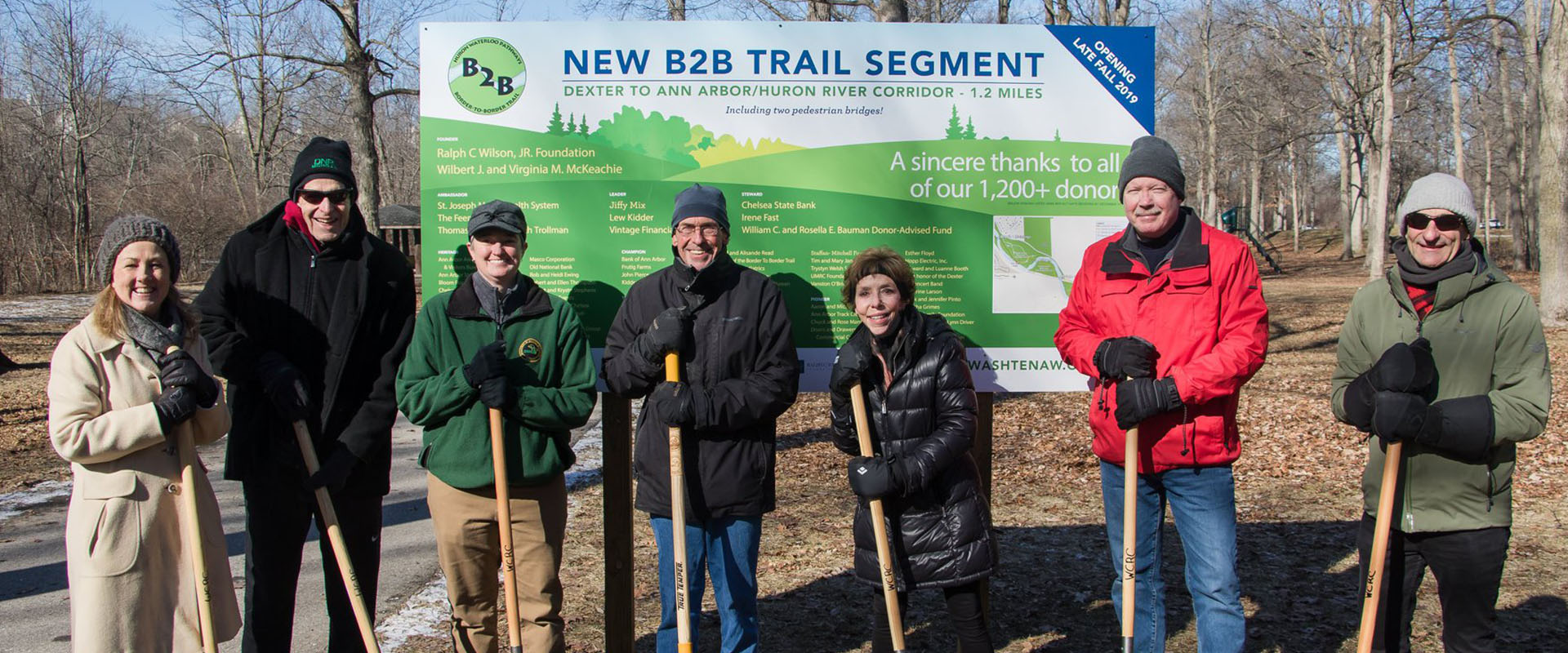 In conjunction with the Huron Waterloo Pathways Initiative, Washtenaw County Parks and Recreation, Huron River Watershed Council and the Department of Natural Resources, the Huron-Clinton Metroparks was excited to host the groundbreaking ceremony of the new segment of the Border- to-Border Trail (B2B) on Saturday, February 9 at Dexter-Huron Metropark.
This new segment of trail will extend 1.2-miles from Dexter-Huron Metropark to Zeeb Rd. It is part of an overall project to connect the City of Dexter with the City of Ann Arbor via a shared pathway. The B2B Trail is also part of the State of Michigan's Iron Belle Trail System.
In addition to providing great new pathways, the B2B provides additional access to the Huron River and the Metroparks. Amy McMillan, Huron-Clinton Metroparks Director, explained, "The Metroparks system was originally intended to be a series of regional parks connected by parkways. Completing this section of trail brings us closer to connecting six Metroparks across Washtenaw and Wayne counties in the Iron Belle Trail system, thereby honoring that original vision."
To learn more about the new segment of trail and the B2B trail, click here.