Activities
The 13 individual Metroparks that comprise the Huron-Clinton Metroparks each offer a variety of acitivities that are tailored to families and individuals throughout the year.
For more information on the wide array of activities available at your local Metropark, please click the options below.
Biking
Biking
Cycle along a three-mile, paved hike-bike trail that meanders through open fields as well as wooded areas. The Oakwoods Metropark trail has flat terrain and connects to twelve more miles of paved, hike/bike trails at Lower Huron and Willow Metroparks for a 30-mile (roundtrip) excursion.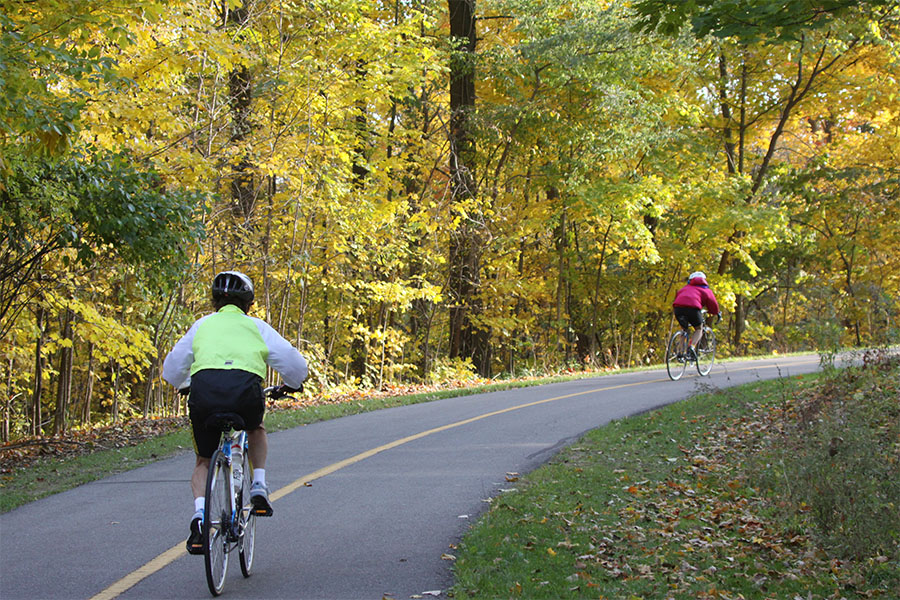 Birding
Birding
Search the mature woodlands, tallgrass prairies, and backwaters of the Huron River at Oakwoods Metropark for bald eagles, osprey and a variety of birds. Meet "Hawkeye," the red-tailed hawk at the Nature Center. Look for a variety of waterfowl wading along river waters. Interpreters maintain a bird species list. Birding programs, including a woodcock watch and bird counts are held at the park.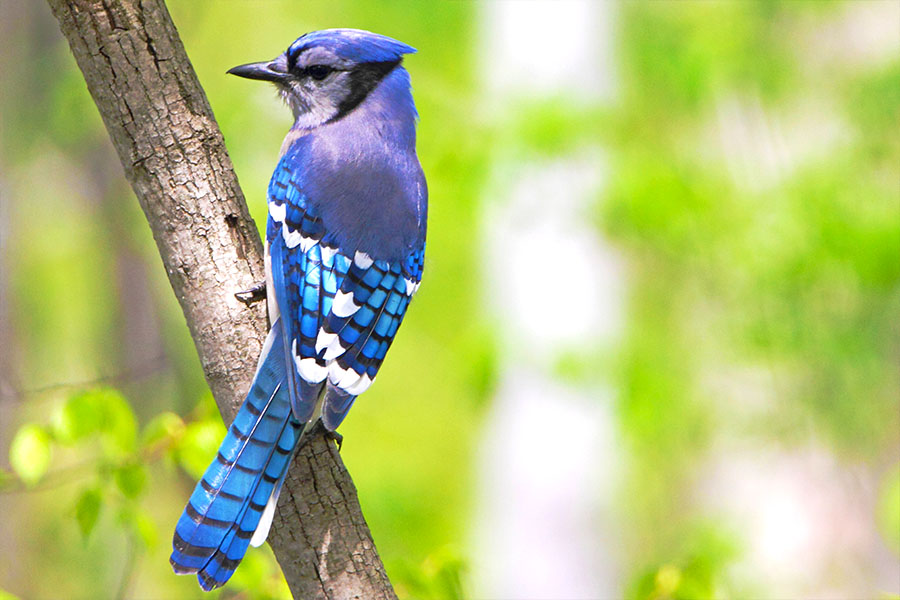 Boating / Voyageur Canoe
Boating / Voyageur Canoe
Paddle along the slow-moving waters of the Huron River in our 18 passenger Voyageur canoe as an interpreter shares a bit of history. Follow a 1 mile route past picturesque woodlands and tallgrass prairies with a chance to spot a white-tailed deer foraging near the shoreline. The tour is conducted on a 34-foot replica birchbark canoe. For more information, contact (734) 782-3956.
Individual rate – $5
Group Rate (hourly rate, minumum 12 ppl.) – $75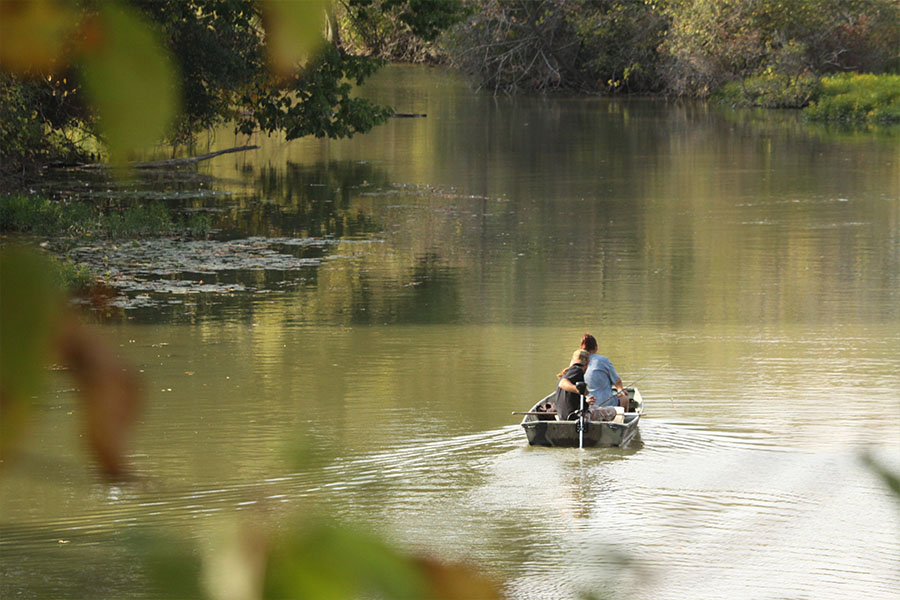 Canoeing and Kayaking
Canoeing and Kayaking
Ply the backwaters of the Huron River along the one-mile canoe trail, among the islands and past scenic shorelines where you might spot ducks, muskrats, swans, mink or white-tailed deer. An
overnight camp is available at Lower Huron, permit required.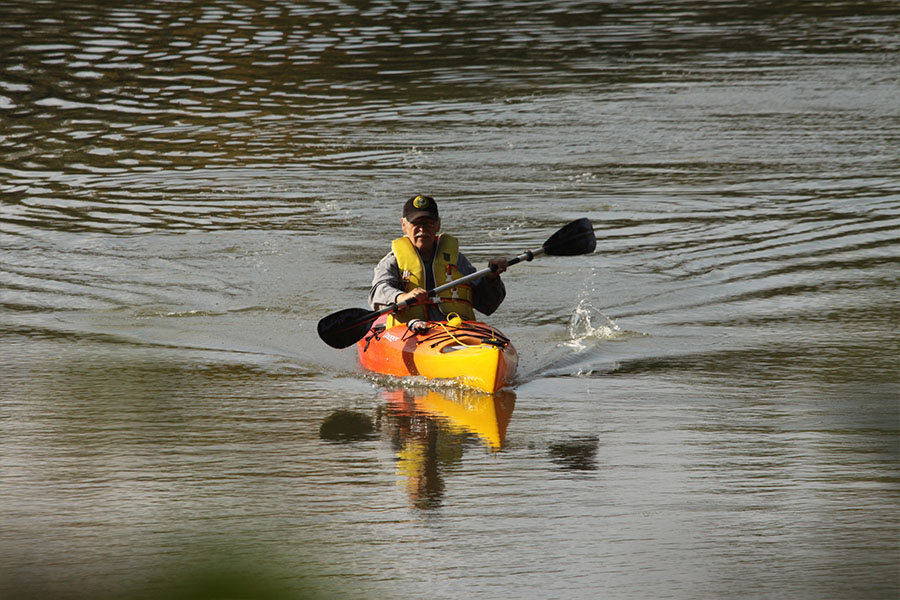 Education Opportunities
Education Opportunities
Oakwoods Metropark Nature Center
Participate in games, and view exhibits and live displays. Interpreters are available to assist you in your enjoyment and understanding.
The nature study area at Oakwoods Metropark is comprised of 400 acres featuring an ancient sandbar, backwater trails for canoeists, five nature trails, a butterfly garden and a three-acre pond. Interpretive leaflets are available in the Nature Center to be used in conjunction with consecutively numbered posts along each nature trail. Trees are also highlighted by means of informative labels. Call (734) 782-3956 for information.
Click Here to learn more about the nature center.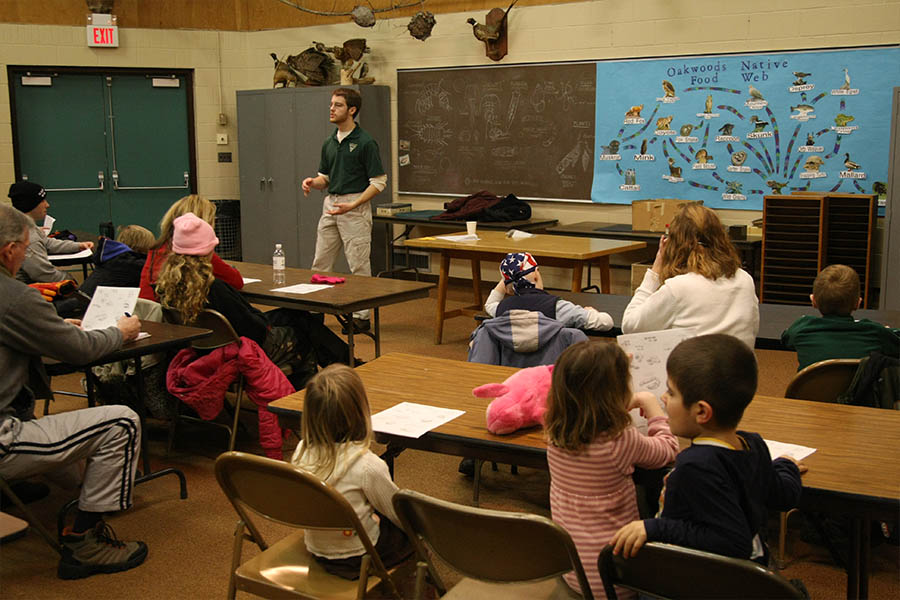 Fishing and Ice Fishing
Fishing and Ice Fishing
Fish from your rowboat or along the shore of the Huron River at Oakwoods Metropark. Anglers will love the gentle current with numerous coves, sloughs and inlets to catch bass, sunfish, steelhead, and coho salmon. Shoreline fishing is allowed in designated areas only.
Geocaching
Geocaching
Geocaching is a high-tech treasure hunting game played throughout the world by adventure seekers equipped with GPS devices. The basic idea is to locate hidden containers, called geocaches, outdoors and then share your experiences online. Geocaching is enjoyed by people from all age groups, with a strong sense of community and support for the environment.
Geocaches are located throughout the Huron-Clinton Metroparks. If you wish to place a cache within a Metropark, see the rules, regulations, and site permit application.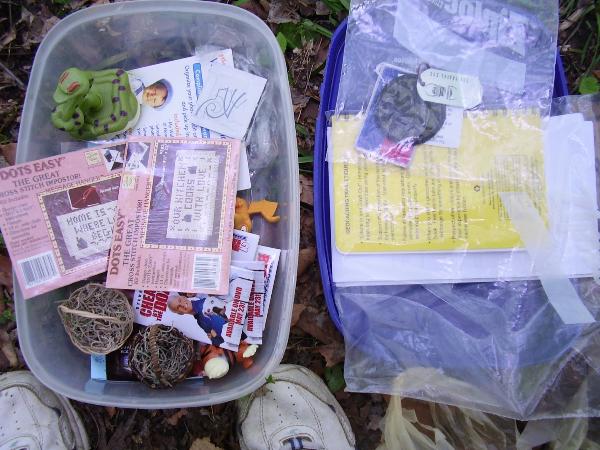 Hiking
Hiking
Discover 5 miles of self-guided trails past mature hardwood trees, an ancient sandbar, scenic overlooks and along the backwaters of the Huron River at Oakwoods Metropark. View a variety of wildlife as you meander along 5 nature trails including a butterfly garden and scenic, 3 acre pond. A 700 foot, hard-surface trail is ideal for people with disabilities or those with baby strollers. A paved 3 mile hike/bike trail, with flat terrain, extends to a 15 mile paved, hike/bike trail at Lower Huron and Willow Metroparks for a 30 mile (roundtrip) excursion.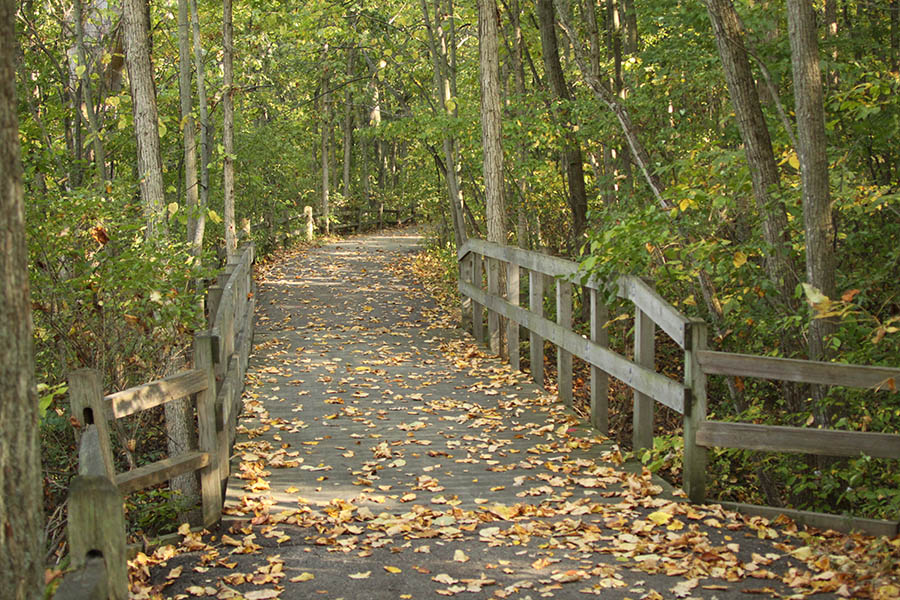 Horse Trails
Horse Trails
Bring your horse to ride along the 5 mile horse trail at Oakwoods Metropark. Pass through mature hardwood trees, expansive meadows and the scenic backwaters of the Huron River as you observe wildlife and waterfowl along the way. A release is required in advance, available at Oakwoods Nature Center, Lower Huron Park Office or from any park police officer.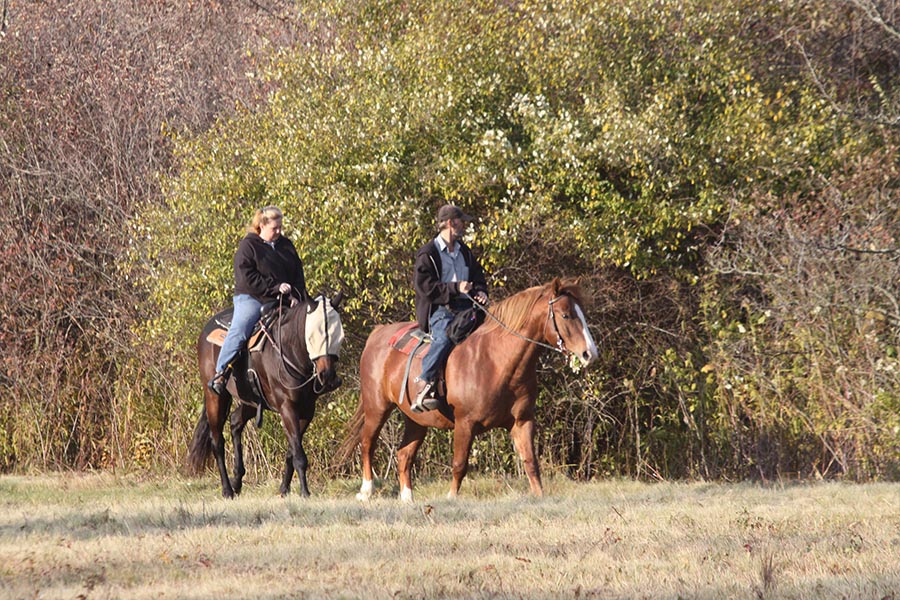 Picnicking
Picnicking
The scenic woodlands, open meadows and backwaters of the Huron River provide a picturesque location for your picnic at the Cedar Knoll Picnic Area. Shoreline fishing is popular; picnic tables, grills and vault latrines are available.
Winter Activities
Cross Country Skiing
Ski marked, classical groomed trails over mostly flat terrain at Willow and Oakwoods Metroparks, conditions permitting. Cross-country skiing is also allowed throughout Lower Huron Metroparks with the exception of the golf course and the group camp area. Trails at Lower Huron are not marked or groomed.