Activities
The 13 individual Metroparks that comprise the Huron-Clinton Metroparks each offer a variety of acitivities that are tailored to families and individuals throughout the year.
For more information on the wide array of activities available at your local Metropark, please click the options below.
Biking
Biking
Discover flat tallgrass prairies, scenic woodlands and a challenging hill, cycling at Indian Springs Metropark. Bicyclists, inline skaters, hikers and joggers can follow a paved, eight-mile hike/bike trail while enjoying the park's diverse habitats. Skip spin class and return to nature for your best cycling experience.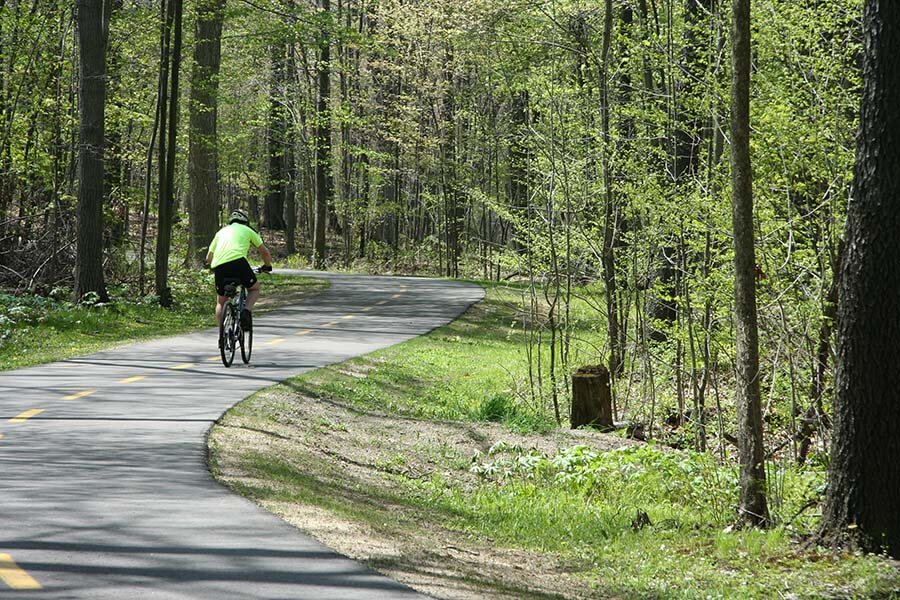 Birding
Birding
The wooded wetlands, rolling meadows, upland forests and gently flowing Huron River attract a diverse population of birds. Bring your binoculars to view pileated woodpeckers, great horned owls, red-shouldered hawks and warblers. Avid bird watchers may spot rare Henslow sparrows at Indian Springs Metropark. Nature interpreters maintain a park bird species list.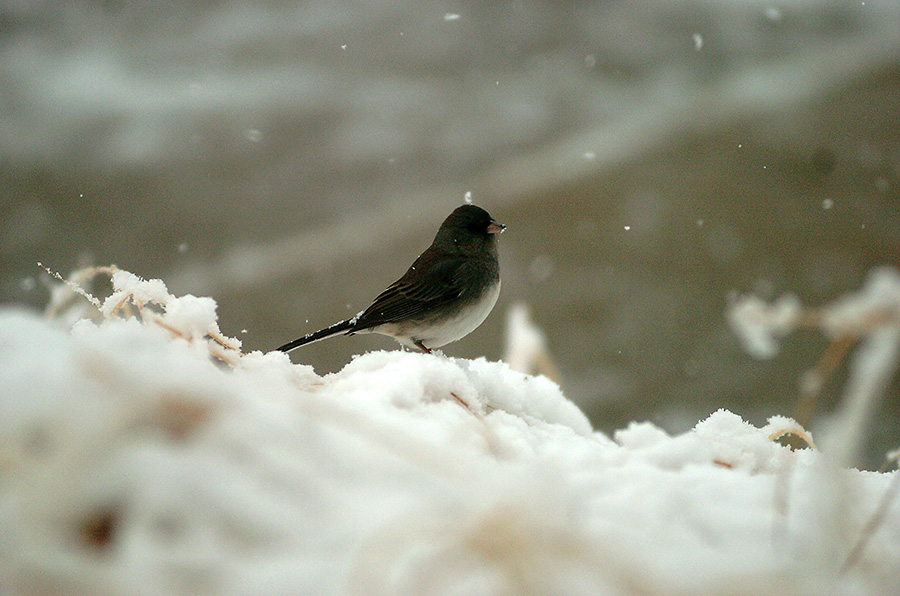 Geocaching
Geocaching
Geocaching is a high-tech treasure hunting game played throughout the world by adventure seekers equipped with GPS devices. The basic idea is to locate hidden containers, called geocaches, outdoors and then share your experiences online. Geocaching is enjoyed by people from all age groups, with a strong sense of community and support for the environment.
Geocaches are located throughout the Huron-Clinton Metroparks. If you wish to place a cache within a Metropark, see the rules, regulations, and site permit application.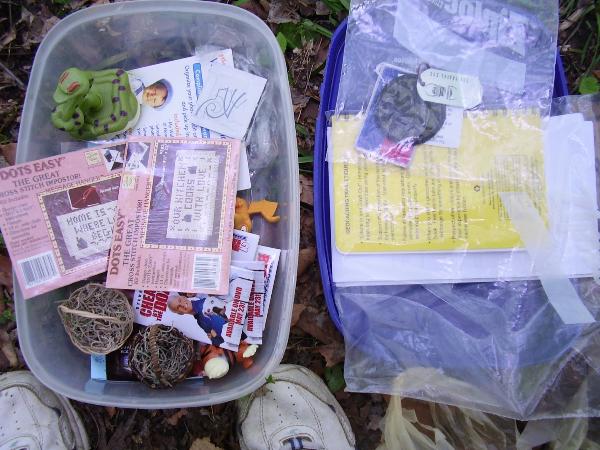 Golf
Golf
This 6,688-yard, par-71 course with rolling fairways and undulating greens is one of the most beautiful and challenging courses in the area. Test your skills on the par-5 13th hole that plays 602 yards from the tips! Senior rates are available for guests age 55 and older. Junior rates are available for guests age 20 and younger. Indian Springs Metropark golf course is one of ten Huron-Clinton Metropark courses in southeast Michigan.
Hiking
Hiking
Indian Springs offers a variety of trails for hiking. Maps can be downloaded on this page.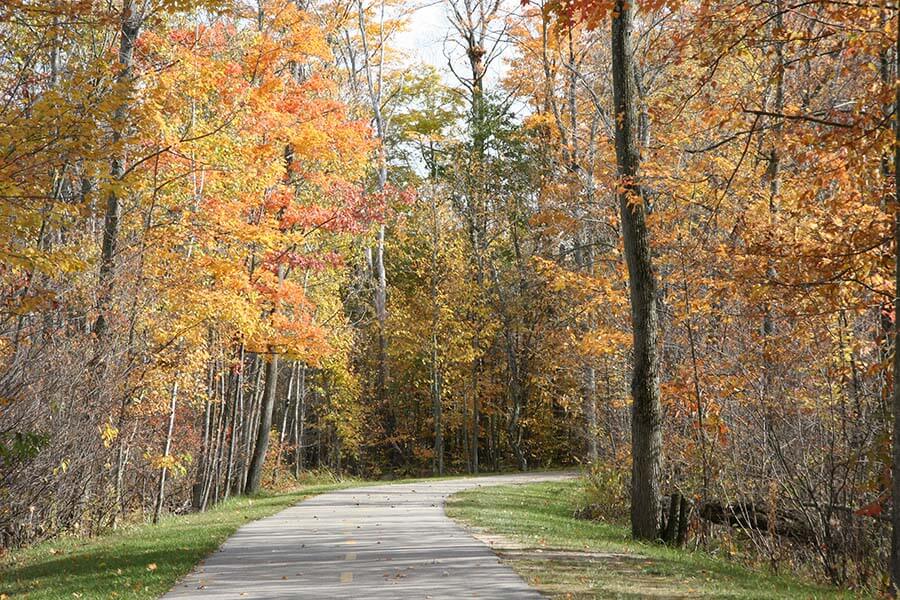 Interpretive Programs
Interpretive Programs
Explore the diversity of Southeast Michigan's original habitats. The Environmental Discovery Center (EDC) is a gateway into the complexity and beauty of prairies, wetlands and woods, here for you to study, enjoy and appreciate.
The EDC features 60 acres of restored native prairie ecosystems as part of the 2500-acre park. The award-winning EDC building contains classrooms, a biology lab, and a 200-person event room used for a variety of school, scout and public programs. The interactive exhibits feature the diversity of the park's ecosystems. The underwater pond viewing room gives a below-the-water peek at pond life, including native fish and plants. Call (248) 625-7280 for information.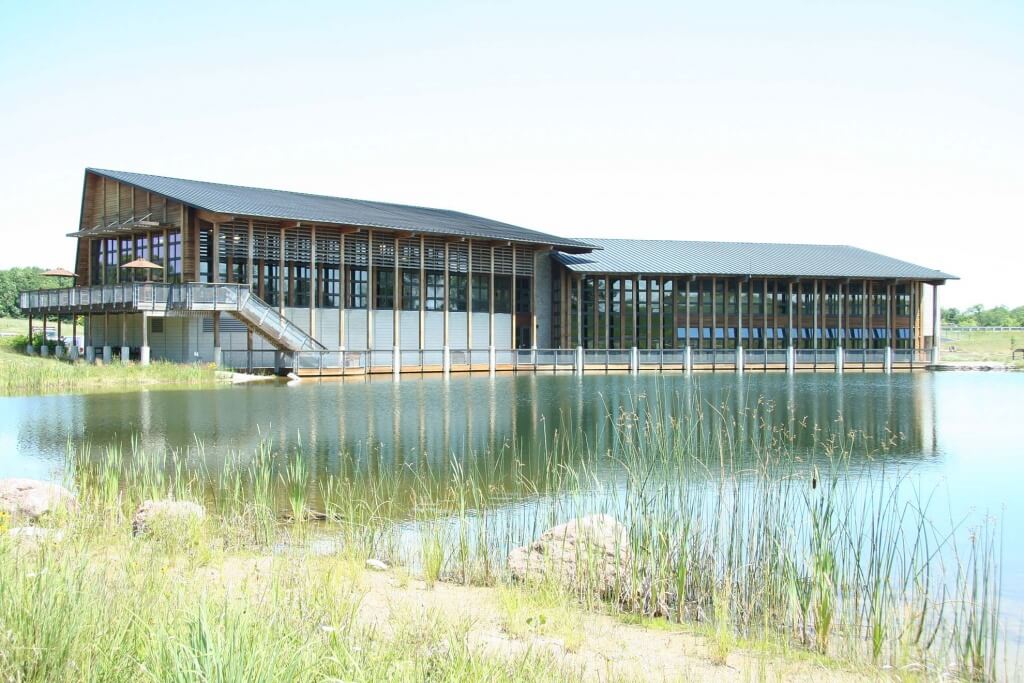 Picnicking
Picnicking
Indian Springs Metropark provides a picture-perfect setting for picnics, reunions and parties. Enjoy tables, grills and picnic shelters spread throughout the parl. Kids can romp and play for hours at a children's play area with the Adventure Maze, rock-climbing wall and a tot lot. Or use a picnic shelter near the Park Office. Shelters may be reserved by contacting the Park Office at (248) 625-6640.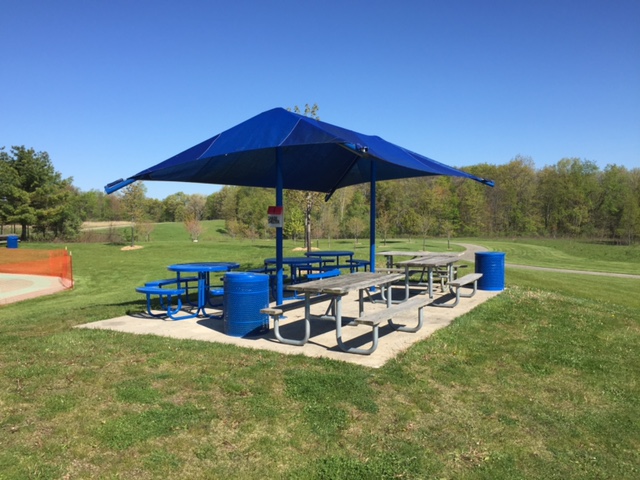 Play Areas
Play Areas
A toddler area includes a painted labyrinth and sand pit with over-sized scooper for digging. Three distinct areas accommodate older children.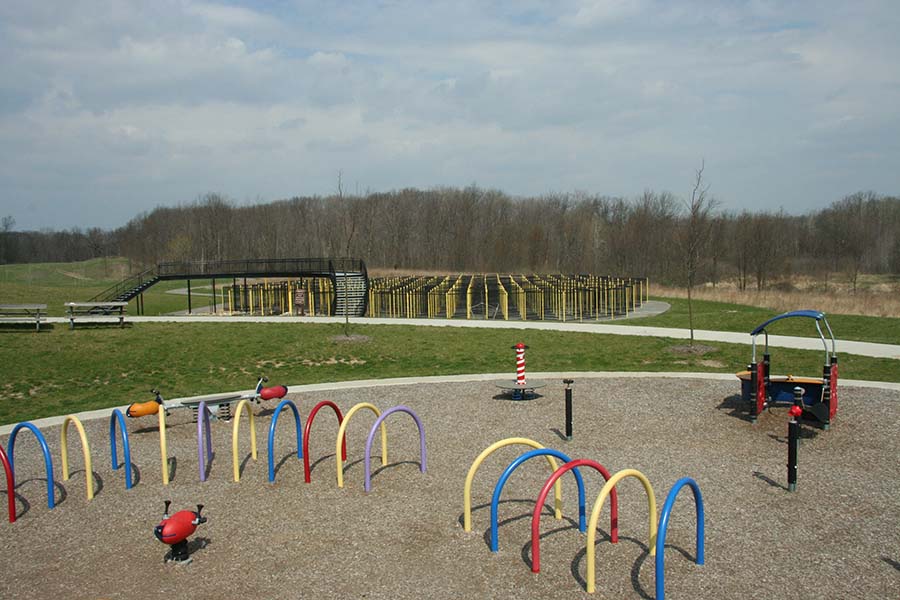 Sledding and Tobogganing
Sledding and Tobogganing
Bring your sleds or saucers to slide down the sledding hill in the Meadowlark Picnic Area at Indian Springs Metropark. It's a great hill for younger kids.
Water Facilities
Water Facilities
Spray 'n' Play
Children of all ages will enjoy Indian Springs Metropark's Spray 'n' Play. Get soaked in the water spray area, scale a rock-climbing wall or cargo net and explore a maze. Three distinct areas accommodate older children. A toddler area includes a painted labyrinth and sand pit with over-sized scoopers for digging. The Spray 'n' Play play area is open year round while the water spray area is open Memorial Day to Labor Day 11 am – 7 pm daily.
Click here to view current facility conditions.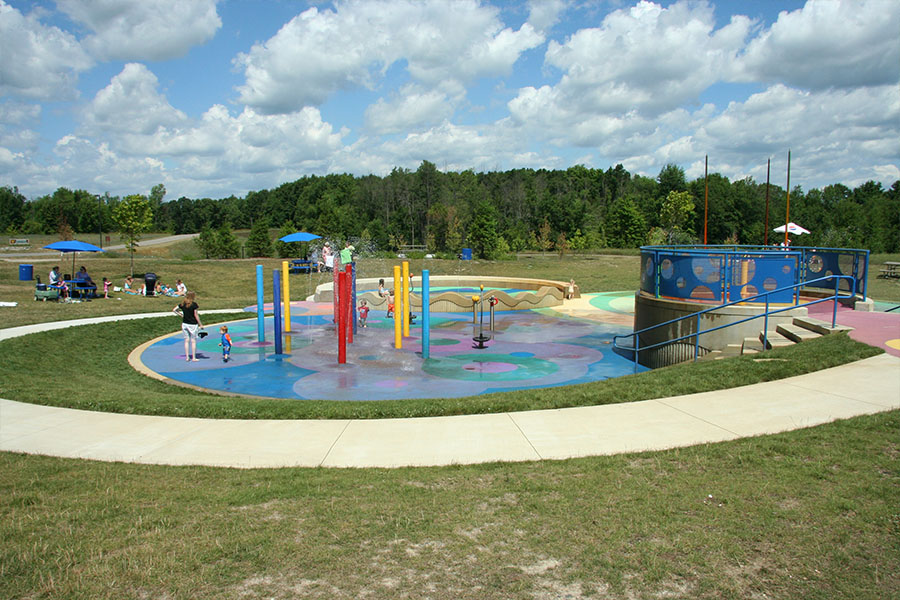 Winter Sports
Winter Sports
Cross-Country Skiing
Celebrate a fresh snowfall by cross-country skiing at Indian Springs Metropark. Glide across nearly 12 miles of trails on varied terrain, passing through scenic wooded areas and frozen wetlands, or try the open expanses on the golf course. The trails accommodate beginner and intermediate skiers.