Overview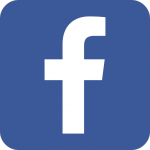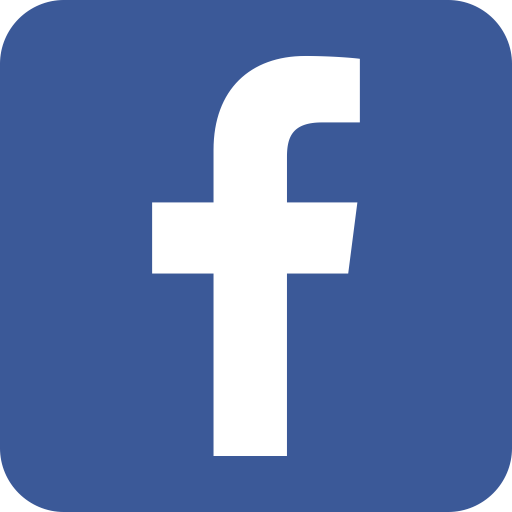 Farm Center
65775 Wolcott Road
Ray, MI 48096 – Map Me
(586) 752-5932
Park Hours (Farm Center):
9 a.m. – 5 p.m.
Camp Rotary – Map Me
20505 29 Mile Road
Ray, MI 48096
(586) 752-5932
Historic Center – Map Me
Fri – Sun: 9 a.m. – 5 p.m.
64162 Kunstman Road
Ray, MI 48096-2434
(586) 749-5997
About
Wolcott Mill Metropark is really three parks in one. Visit a late-20th century working farm, then drive a few miles and 100-years into the past to see historic Wolcott Mill, built in the 1840s and listed on the National Register of Historic Places. And if you're looking for solitude along the North Branch of the Clinton River, visit Camp Rotary.
At the Historic Center, visit one of the few historic grist and feed mills remaining today, and a barn museum to discover the importance of old mills and the history of American barns, complete with antique farming equipment and a restored Model T dump truck. The mill, pond and two adjacent barns located on the property are listed on the National Register of Historic Places through the National Park Service, Department of Interior.
Meet the animals on the 250-acre working farm. Wolcott Mill is the only known public farm in the state of Michigan where all six heritage breeds of dairy cow, Ayrshire, Brown Swiss, Guernsey, Jersey, Milking Short Horn and Holstein, reside year-round. In addition, the farm features a wide variety of other animals, including miniature and draft horses, multiple species of sheep and goats as well as a wide variety of farm fowl. Visit the greenhouse and gardens or, when available, take a horse-drawn wagon ride through the crop fields.
Hike through beautiful wooded trails and open fields at the Historic Center and Camp Rotary. If you are looking for equestrian trails, bring your horse to ride along 10-miles of trails that meander through woods, meadows and along the Clinton River. Indoor and outdoor camping may be booked by organized groups year-round at Camp Rotary.
The Wolcott Mill Metropark provides a unique backdrop for private or corporate events. The bucolic grounds and historic buildings are ideal for weddings, company picnics, family reunions and parties during regular park hours or in the evening. Please click on the activities tab for more information.
Group tours and school field trips are available at the Farm Center and Historic Center. Our tours can be tailored to any age group or to a particular educational focus or interest. Group tours are ideal for home school communities as well. Please click here to access our current school brochure for more information. Tours may be reserved singularly for the Farm Center or Historic Center or we can offer packages that include both centers in one visit.
Activities
Fees
A Metropark Motor Vehicle Entry Permit gives you access to all 13 Huron-Clinton Metroparks. 2018 Vehicle Entry Permits are on sale now! Annual permits are valid from the time of purchase through December 31, 2018.
You can purchase them at toll booths, park offices, interpretive centers and online!
Annual Permits
Annual Vehicle Permit: $35
Annual Boat Permit: $35
Annual Vehicle/Boat Permit: $70 – This combination permit for vehicles and boats allows a vehicle with a boat trailer to enter the Metroparks.
Annual Permits Seniors (age 62+)
Annual Vehicle Permit: $21
Annual Boat Permit: $21
Annual Vehicle/Boat Permit: $42 – This combination permit for vehicles and boats allows a vehicle with a boat trailer to enter the Metroparks.
Joint Combination Vehicle Permit
$59 – This combination permit for vehicles allows entry into the Metroparks and Oakland County Parks.
Daily Fee
Walkers, bicyclists, and inline skaters can enjoy free access to all Metroparks by entering through the park roads and hike/bike trails.
NOTE: Michigan's Recreation Passport, purchased for your Michigan license plate, does not allow entry into the Metroparks. The Huron-Clinton Metroparks is a separate regional park system than the Michigan State Parks, and requires its own entry permit.
FAQ
This FAQ is specific to Wolcott Mill Metropark to see an overall organization FAQ please click here.
Can we feed the animals at the farm?
No, you should not feed the animals. They are on special diets, and when people feed them treats or snacks, they can become sick or accidently bite fingers.
Where is the Historic Mill located?
The Historic Mill is located on Kunstman Road, just north off 29 Mile Road, in Ray Township. Kunstman Road is located one mile east of Romeo Plank Road.
Where is the entrance to the Farm Center?
The Farm entrance is located on Wolcott Road between 30 and 31 Mile Roads.
When are the dairy cows milked at the Farm Center?
The cows are milked at 10 a.m. and the public is welcome to watch and ask questions.
Where are the cows?
During the summer season, the cows have free range of the pasture. It is a large grassy area and the cattle are sometimes way to the back. You can walk the entire perimeter of the pasture for a nice hike and to get a good look at the cattle as they eat and relax.