| | |
| --- | --- |
| | 4300 Main Park Road, Shelby Township, MI 48316 |
| | (586) 781-4242 |
| | Park Hours: 6 a.m. – 10 p.m. (gates close at 9 p.m.) |
| | Park Office Hours: 8 a.m. – 4 p.m. |
| | Park Fees: $10 Daily or Annual Vehicle Pass DETAILS |
Stony Creek Metropark offers 4,435 scenic acres teeming with opportunities for outdoor recreation all year long. At the heart of the park sits the gorgeous 500-acre Stony Creek Lake, where boaters, anglers, and swimmers can spend time enjoying a day on the water. Surrounding this serene lake, you'll find lush woodlands, gorgeous wetlands, tallgrass prairies, and expansive fields in every direction. With great paved and unpaved trails for hikers, cyclists, in-line skaters and wanderers. In winter, watch the park transform into a world of snowshoeing, fat tire mountain biking, cross-country skiing and more. 
Click an icon for more information.
Your Huron-Clinton Metroparks are committed to removing barriers, creating and improving access and increasing recreational opportunities for all.  As we look to the future, we will develop, update and improve facilities to meet or exceed ADA requirements – and look for ways to remove barriers to access so that individuals of all abilities have equitable access to Metroparks facilities, programs, services and activities. Click here to learn more about accessibility and how to request an accommodation at your Metroparks. 
Adaptive Paddling Equipment
At Boat Rental, we now have three different types of adaptive paddling equipment available.
Hand adaptation is a back-of-the-hand grip designed for use by those who have some hand function and can grip the paddle shaft on their own, but need a bit more support.
Wrist adaptation is available for those who are not able to grasp the paddle shaft.
Paddle Pivot allows one-arm control of the kayak.
Click here to learn more about each type of adaptive equipment.
Paddlers can launch from the sandy launch area at boat rental or from the wide wooden dock. A firm aggregate path connects the parking lot to boat rental and the restrooms.
Beaches
At Baypoint Beach a concrete walkway connects van accessible parking spaces to the accessible restroom building and beach area. A mat provides access across the sand to the water's edge. the restroom building has men's, women's and family changing rooms. An outdoor shower and foot wash are located outside.
At Eastwood Beach paved walkways provide access to the large sand beach and connect to most facilities and activities nearby. A mat provides access across the sand to the water's edge. Men's and women's changing room and shower facilities are available.
Canoe & Kayak Launch
An EZ Dock Canoe/Kayak Launch is located a the Boat Launch area. The dock includes accessible pathways from parking to the launch, sufficient space to wheel on and around the dock, a transfer platform to move from a sitting position into a canoe or kayak and a rolling/sliding launch system to move canoes or kayaks into or out of the water.
Golf Cart
An accessible golf cart is available, when playing a round, at the Kensington Metropark golf course. Reservations can be made by calling the course, 586-781-9166, a minimum of 24 hours in advance. 
Handcycle Rental
Stony Creek Metropark's bike rental facility at Eastwood Beach now offers a handcycle for rent. Handcycles allow users who cannot pedal with their feet the ability to ride a bike using their arms to pedal and steer. This handcycle can be used on the paved hike-bike trail or on the first loop (Grom) of the Shelden Trail
Hike-Bike Trail
The paved Hike-Bike Trail is a 6.1-mile loop around Stony Creek Lake. Although relatively flat, there is a steep hill is between Lakeview and Northdale picnic areas.
Dogs are allowed on the trails, but must be on a 6-foot leash at all times.
Nature Center
Our Nature Center displays were designed with accessibility in mind for our visitors to observe and interact. The Exhibit Room has wide spacing between exhibits, providing easy access to all nature displays. Waterhog mats, tile and hardwood floors and low pile carpeting allow for easier movement of transport chairs. Exhibits are placed at eye level for the convenience of youngsters and those in transport chairs. Accessible restrooms are available inside. Accessible van parking is available in the main parking area. A long, paved walkway leads from the parking lot down a hill to the Nature Center.
Click here to learn more about accessibility at the Nature Center.
Nature Trails
The nature trails are comprised of areas of compact gravel, bare soil and mowed grasses. Many stretches of the trails have a marked increase in elevation with steep inclines and slopes. The trails cross over three wood bridges, and a wooden plank bridge with no side rails. Pets, bicycles, and running on the trail are prohibited.
Picnic Shelters
We're adding new accessible picnic tables and grills to several picnic shelters throughout the park system. Work continues on installation of new concrete grill pads and securing picnic tables in arrangements that allow for unobstructed movement around them. Picnic shelter rental information will be updated on our website as changes are made.
Playground
Located at Eastwood Beach, this large playground has play areas for kids ages 2-5 and 5-12. Playground features include tot, belt and harness swings, slides, bridges, spinners, climbing structures and a large cabled climbing spider web. Transfer stations are on both structures.  Equipment is on engineered wood fiber (wood mulch) safety surfacing.
Shelden Trails
Recently redeveloped the, the Shelden Trails are a multi-use trail system. Most trails have on-way directional traffic with hiking and biking in different directions. Mountain bikers, including handcycles will find the first loop, Grom, as the easiest, but still has wooden obstacles.  Grom and Beach loops are the only mountain bike trails that allows handcycles.
A bike repair station is located at the information trailhead located near the North West Branch restroom building.
The Landing
The Landing is the new boat launch building. It is equipped with four (4) private unisex restrooms that are all fully accessible – all have a toilet, urinal, baby changing station, and a bench that can serve as an adult changing table. There are also two accessible drinking fountains – one on the inside and one on the outside. Additionally, all of the new benches on the site were designed and installed to have a 5' diameter wheelchair parking area next to them.
There is an accessible pathway from the building that leads out to the lake. Along the path, there are three accessible bench areas and two accessible picnic areas. The picnic areas have accessible picnic tables and charcoal grills.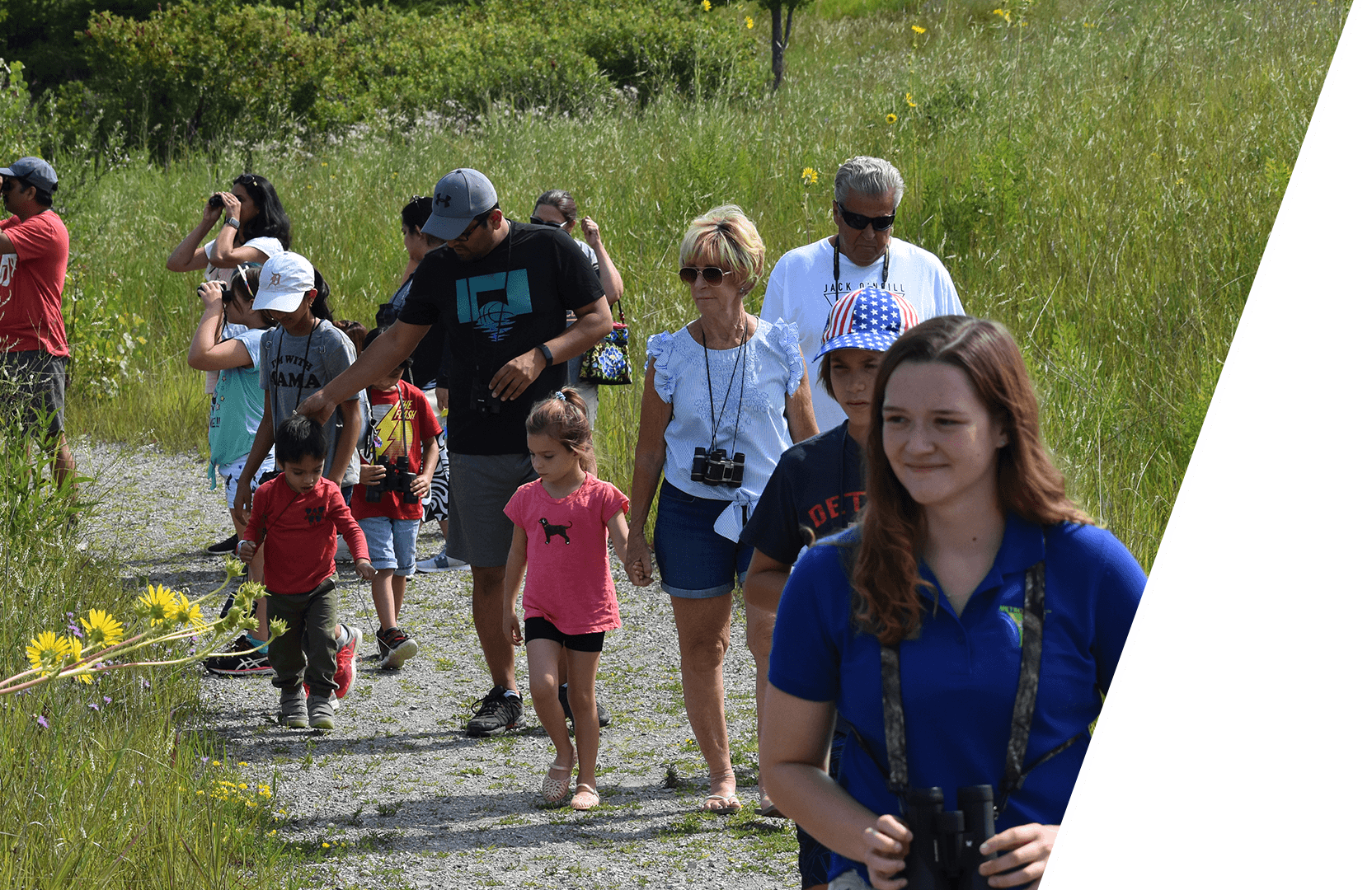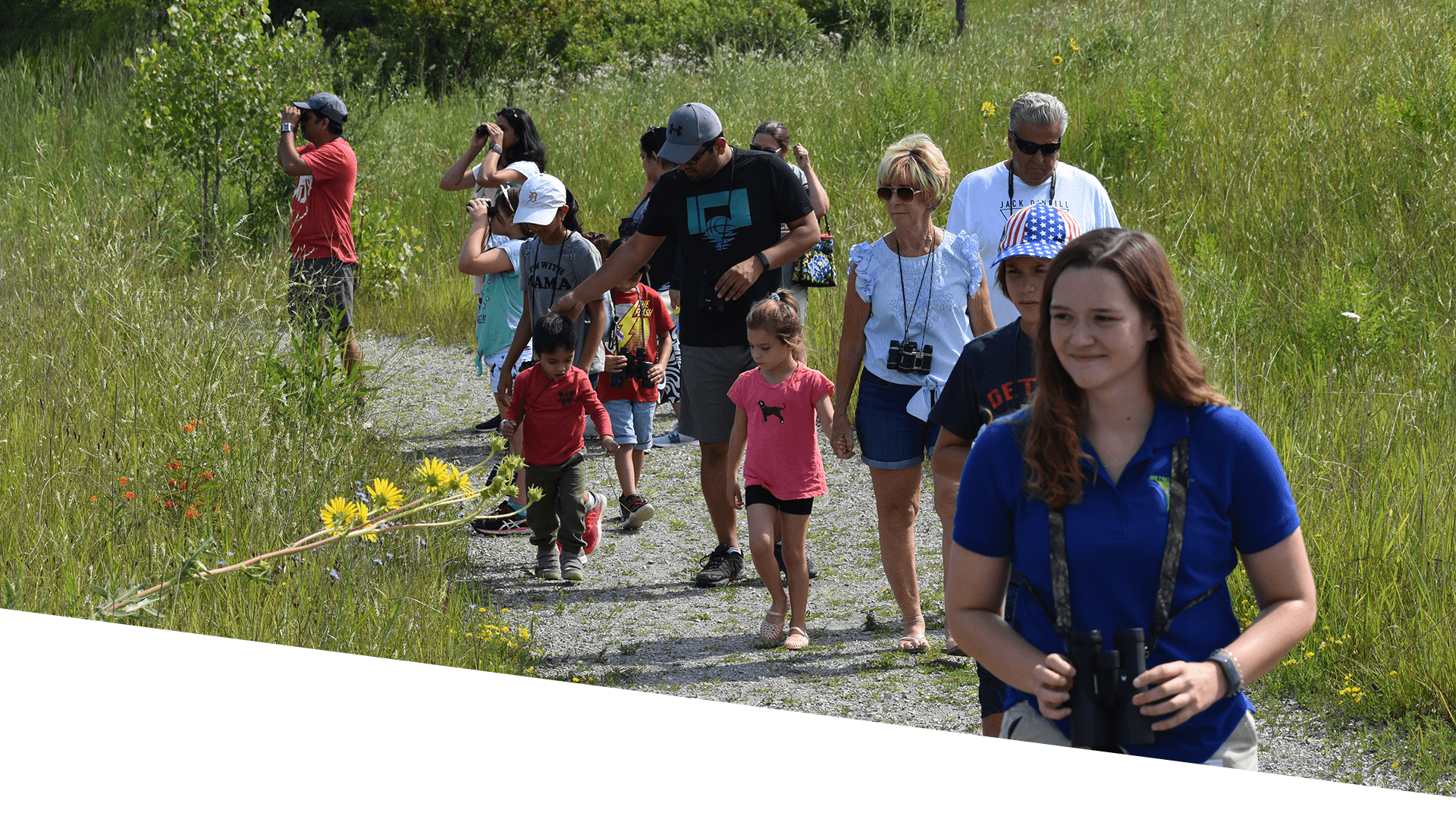 STONY CREEK PHOTO GALLERY