THEY'RE YOUR METROPARKS.
MEET THE PEOPLE BEHIND THEM.
As Southeast Michigan's park system, the Huron-Clinton Metroparks Authority is led by a staff of experienced professionals dedicated to providing you with the best possible parks and recreation experience.
LEADERSHIP
Board of Commissioners
A seven-member Board of Commissioners governs the Huron-Clinton Metropolitan Authority. The Board of Commissioners meets the second Thursday of each month, where they make policy decisions for the Authority, including approving expenditures, acquiring land, planning of new parks and facilities, approving fees and charges, awarding contracts through competitive bidding, and other matters necessary to provide regional recreation.
Two commissioners, appointed by the governor of Michigan for a term of four years, serve as representatives at large. Five commissioners, one each to represent the counties of Wayne, Macomb, Oakland, Livingston and Washtenaw, are appointed for a term of six years by the board of commissioners of the above-named counties.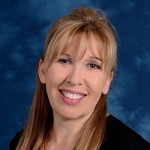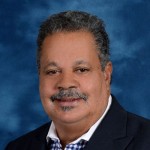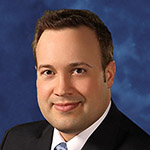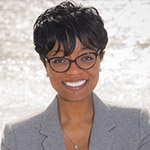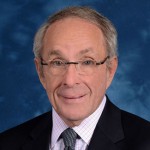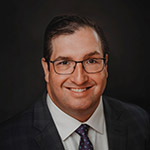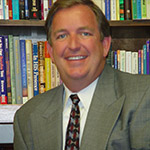 Executive Leadership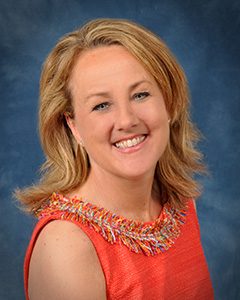 Amy McMillan, Director
amy.mcmillan@metroparks.com
810-494-6046
Amy McMillan has more than 25 years' leadership experience in the parks and recreation sector. She spent 18 years as the director for the Genesee County Parks and Recreation Commission and also worked for the city of Ypsilanti as the director for Parks and Recreation.
Ms. McMillan is a graduate of Central Michigan University with a Bachelor of Arts in Recreation and Parks Administration and a Master of Science in Public Administration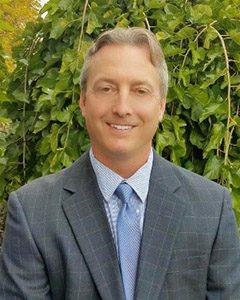 Michael Lyons, Deputy Director
Mike.Lyons@metroparks.com
810-494-6005
Mike Lyons has more than 25 years' experience in the Park and Recreation profession and is a Certified Park and Recreation Professional (CPRP). He has worked at the Metroparks for more than 27 years as a Golf Course Superintendent, Operations Supervisor, Park Manager and District Park Superintendent.
Mr. Lyons is a graduate of Eastern Michigan University with a bachelor's degree in Business Administration. He also has a Turfgrass Management Certificate from Michigan State University. Shedreka Miller, Chief of Finance
shedreka.miller@metroparks.com
810-494-6047
Shedreka Miller has more than 15 years of financial management and leadership experience within the private sector. She has worked in the banking industry for the past 15 years and she has strong passion for Finance.
Shedreka Miller is a graduate of Michigan State University with a Bachelor of Science in Merchandising Management and a Master of Science in Accountancy from Walsh College.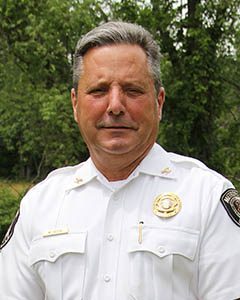 Michael Reese, Chief of Police
michael.reese@metroparks.com
810-494-6004
Michael Reese comes to the Metroparks with more than 37 years of law enforcement experience. His career has embodied various classifications within the police organization. He ultimately became the Chief of Police for Sterling Heights Police Department in 2008, retiring after seven years in 2015.
Michael Reese is the Chief of Police of the Metroparks. He brings his vast experiences of philanthropy, civic-minded and inspirational thinking to the community.
Staff Leadership
Chief of Diversity, Equity & Inclusion
Artina Carter
artina.carter@metroparks.com
810-494-6010
District Park Superintendent – Lake Erie, Lower Huron, Oakwoods & Willow Metroparks
Jeff Linn
jeff.linn@metroparks.com
734-379-5020
Chief of Engineering Services
Mike Henkel
mike.henkel@metroparks.com
810-494-6057
District Park Superintendent – Lake St. Clair, Stony Creek & Wolcott Mill Metroparks
Gary Hopp
gary.hopp@metroparks.com
810-644-6254
Chief of Human Resources & Labor Relations
Randy Rossman, MA, SPHR, SHRM-SCP,
randy.rossman@metroparks.com
810-494-6029
Grant Writer/Recreation Programs Coordinator
Janet Briles
Janet.Briles@metroparks.com
810-494-6017
Chief of Information Technology
Robert Rudolph, Jr.
robert.rudolph@metroparks.com
810-494-6035
Park Manager – Delhi, Dexter-Huron, Hudson Mills & Huron Meadows Metroparks
Tamra Bezzeg
Tamra.Bezzeg@metroparks.com
734-426-8211
Chief of Interpretive Services
Jennifer Jaworski
jennifer.jaworski@metroparks.com
810-494-6030
Park Manager – Indian Springs & Kensington Metroparks
Erik Koppin
erik.koppin@metroparks.com
810-227-8910
Chief of Marketing & Communications
Danielle Mauter
danielle.mauter@metroparks.com
810-494-6009
Park Manager – Lake Erie Metropark
Jeff Schuman
jeff.schuman@metroparks.com
734-697-9181
Chief of Natural Resources
Tyler Mitchell
tyler.mitchell@metroparks.com
810-494-6019
Park Manager – Lake St. Clair Metropark
Joe Hall
joe.hall@metroparks.com
810-644-6102
Interim Chief of Planning and Development
Jason Bibby
Jason.Bibby@metroparks.com
810-494-6043
Park Manager – Lower Huron, Oakwoods & Willow Metroparks
Name
EMAIL
Phone
District Park Superintendent – Delhi, Dexter-Huron, Hudson Mills, Huron Meadows, Indian Springs & Kensington Metroparks
Jeff Brown
jeff.brown@metroparks.com
810-227-6211
Volunteer Services Supervisor
Katie Kowalski
Katie.Kowalski@metroparks.com
810-494-6020
×
Jaye Quadrozzi
The Oakland County Board of Commissioners, at its January 9, 2013 meeting, appointed Beverly Hills resident Jaye Quadrozzi as the Oakland County representative to the Huron-Clinton Metropolitan Authority Board of Commissioners, for a term ending May 15, 2024.
Ms. Quadrozzi was appointed to fill the term vacated by Commissioner John P. McCulloch, representing Oakland County, when he was appointed director of the Huron-Clinton Metroparks.
Commissioner Quadrozzi is an attorney with more than 15 years' experience. She's a commercial litigator who represents companies in complex, commercial matters in both federal and state courts throughout the country. She is a member of the Michigan, Illinois, and California state bars and has been admitted to numerous federal courts including the Eastern District of Michigan, the Northern District of Illinois, the Northern and Southern Districts of California and the Southern District of New York. Martindale Hubbell, an attorney rating agency, has awarded Ms. Quadrozzi the top ranking of AV Preeminent, demonstrating that her peers rank her at the highest level of professional excellence.
Commissioner Quadrozzi has been active within the Huron Clinton Metroparks since her first job as a lifeguard at Lake St. Clair Metropark (formerly Metro Beach Metropark). As an avid runner and triathlete, Ms. Quadrozzi frequently enjoys the scenic running and biking trails within the Metroparks.
×
Bernard Parker
The Wayne County Board of Commissioners, at its May 7, 2015 meeting, appointed Detroit resident Bernard Parker as the Wayne County representative to the Huron-Clinton Metropolitan Authority Board of Commissioners, for a term ending May 15, 2019.
Bernard Parker served as a Wayne County Commissioner for 22 years. In that role, he successfully generated funding that resulted in the creation of Chandler Water Park and a state of the art Juvenile detention facility. In addition, he initiated a crime prevention program for juveniles. The program reduced youth incarceration by more than 50% and went on to become a model for similar programs all around the country.
Mr. Parker was appointed by Congress to serve on the Federal Reserve Board Advisory Committee for three years, making recommendations on policies and investments that affected Detroit. He chaired the Ways and Means Committee, providing funding for youth crime prevention programming, neighborhood stabilization and the renovation of over 100 parks in Detroit. As the president of Detroit Fair Banking Alliance, Mr. Parker negotiated with banks to initiate a $1.4 billion consumer lending program. As a member of the Airport Authority, he worked to increase contracts for small businesses at Detroit Metropolitan Airport by 30%.
In 1971, he co-founded Operation Get Down, a residential substance-abuse treatment, mental health, and homeless and transitional housing facility, and served as the Executive Director for 31 years. He was Deputy CEO for Community Responsibility of Detroit Public Schools. He is Owner of BP4 consulting service for non-profit organizations, founder and CEO of Magnum Educational Management Company and co-founder of Midwest Foods, a vegetable canning company that provides canned goods to communities and food banks.
Mr. Parker has served his community in various capacities such as Wayne Detroit Mental Health Authority –City of Detroit appointee (2014-present), New Detroit Incorporated member (1984-present), Wayne County Ways and Means Committee – Chair (2002-2012), Wayne County Health & Human Services Committee – Chair (1991-2000), Michigan Community Service Commission – Governor appointee (2002-2011), Michigan Community Correction Board – Governor appointee (2004-2011), NAACP Executive Board member (1998-2006), City of Detroit Health Advisory Board member (1994-2000), St. John Hospital Board member (2000-2005), United Way Board member (1995-2000).
Throughout his career, Commissioner Parker has received numerous awards including the Spirit of Detroit Award in 2012, Temple of Israel Person of the Year, New Detroit Incorporated Community Advocate of the Year, and Lewis College of Business Honorary Doctorate of Humane Letters.
×
John Paul Rea
John Paul Rea is highly involved with comprehensive community and economic development initiatives throughout Macomb County. He is an instrumental part of a dynamic team of professional planners and economic developers who are facilitating a wide range of municipal and business assistance services.
During his years of service in Macomb County, Rea has been actively engaged in the Community planning services where he cultivated comprehensive master plans and strategic investment strategies for many of Macomb's local communities. He was also involved in Macomb County's quality of life initiatives including parks and recreation planning, downtown development programs and incorporating "placemaking."
Rea was an integral part of the capital improvement projects targeting infrastructure, transportation networks, non-motorized trails, regional transit and also the economic development services by supporting the county's business retention, expansion and attraction efforts with strategic communications and marketing to promote Make Macomb Your Home and other campaigns. His involvement in the environmental stewardship and natural resource management supported the county's Blue Economy Initiative and agricultural operations.
Rea holds a Bachelor of Science in political science with a minor in public administration and a master's degree in public administration with an emphasis in urban and regional policy and planning from Grand Valley State University. Rea is also a member of the American Institute of Certified Planners, represents Macomb County on the Suburban Mobility Authority for Regional Transit Board of Directors, serves as a board member for Automation Alley and is involved in many committees with the Southeast Michigan Council of Governments.
Rea resides in Washington Township with his lovely wife Roberta and their amazing daughter Amelia Grace.
×
Robert W. Marans
Robert W. Marans is a research professor at the Institute for Social Research and an emeritus professor of architecture and urban planning at the A. Alfred Taubman College of Architecture and Urban Planning at the University of Michigan. Prior to his affiliation with the University of Michigan, Dr. Marans taught at Florida State University, Wayne State University, Michigan State University and the Technion-Israel Institute of Technology. He has also worked as a planning consultant and as a staff planner for the City of Detroit Planning Commission (1957-1961) and the Detroit Regional Transportation and Land Use Study (1965-1968).
Dr. Marans is a licensed architect who conducts research on buildings, neighborhoods, housing, parks, and the contributions of each to the quality of life for different population groups. He has written extensively on these topics and has lectured at universities and to civic groups all over the world. He serves on the editorial boards of several journals and has been a consultant to the United Nations, the World Health Organization, the Tennessee Valley Authority, and the National Science Foundation. Dr. Marans has been a member of several other committees including the National Academy of Science Committees and a committee addressing the Assessment of Demand for Outdoor Recreation. He's a charter member and president of the Washtenaw County Parks and Recreation Commission and currently serves on the board of the Detroit Riverfront Conservancy.
Dr. Marans was first appointed to represent Washtenaw County on the Metroparks Board of Commissioners on June 4, 1986 and was re-appointed to a sixth six-year term in May, 2016. His new term will expire May, 2022. A native Detroiter, he and his wife, Judy, reside in Ann Arbor. He is the seventh person to represent Washtenaw County on the Board since it was formed on May 15, 1941.
×
Stephen Pontoni
Stephen Pontoni of Brighton, serves as one of two Governor Appointees on the Huron-Clinton Metroparks Board of Commissioners, succeeding Timothy McCarthy, who resigned for a term ending May 2, 2023.
Pontoni is the executive director of the Michigan Association for Justice – a nonprofit membership association dedicated to advancing the needs and interests of trial lawyers – and has been with the organization since 2013. In addition, he is the director of the Mid-American Global Education Council, a nonprofit that hosts Model United Nations conferences for high school students.
Pontoni is also vice-chair of the Coalition Protecting No-Fault, a member of the University of Michigan-Dearborn CASL Alumni Scholarship Committee, a board member of the Michigan Society of Association Executives, and a member of the executive committee for the National Association of Trial Lawyer Executives.
Stephen Pontoni holds a Bachelor of Arts in Political Science from the University of Michigan-Dearborn and lives in Brighton with his wife and two boys. Outside of his career and volunteer work, Stephen spends his Fridays in the fall as a registered MHSAA football official.
×
Tiffany C. Taylor
Tiffany C. Taylor, of Clinton Township, serves as one of two Governor Appointees on the Huron-Clinton Metropolitan Authority Board of Commissioners for a term expiring on May 2, 2025.
Commissioner Taylor is the inaugural Chief People and Impact Officer at Global Silicon Valley Ventures and ASU + GSV Summit, an education technology-focused venture capital fund. She most recently served as Vice-President and Deputy Chief People Officer at Teach For America and has a background in K-12 education and affordable housing development.
As an active member of her community, Commissioner Taylor currently serves on the board of directors of the Joyce Ivy Foundation, Black Family Development Institute Training, and Boys Hope Girls Hope of Detroit. She is also a community advisory panel member of Detroit Public TV and a commissioner for the Economic Development Corporation of Clinton Township.
Because of her contributions to the education, non-profit, and public sectors, Commissioner Taylor has received numerous awards. Most recently the Walker's Legacy Foundation honored Commissioner Taylor with the national "Women in Economic Development and Civic Leadership" award because of her work to champion policy and programs to advance economic development, entrepreneurship ecosystems, job opportunities, and innovation in education in her community.
A native Detroiter, Mrs. Taylor is a product of the Detroit public school system graduating from Cass Technical High School. She earned her Bachelor of Arts degree from the University of Michigan in Sociology and African + Afro-American Studies, a Master of Science in Education from St. Joseph's University, and Master of Community Planning from the University of Maryland. Most recently, Commissioner Taylor completed the Leading Change and Organizational Renewal program at Harvard Business School.