Winter Fitness at your Metroparks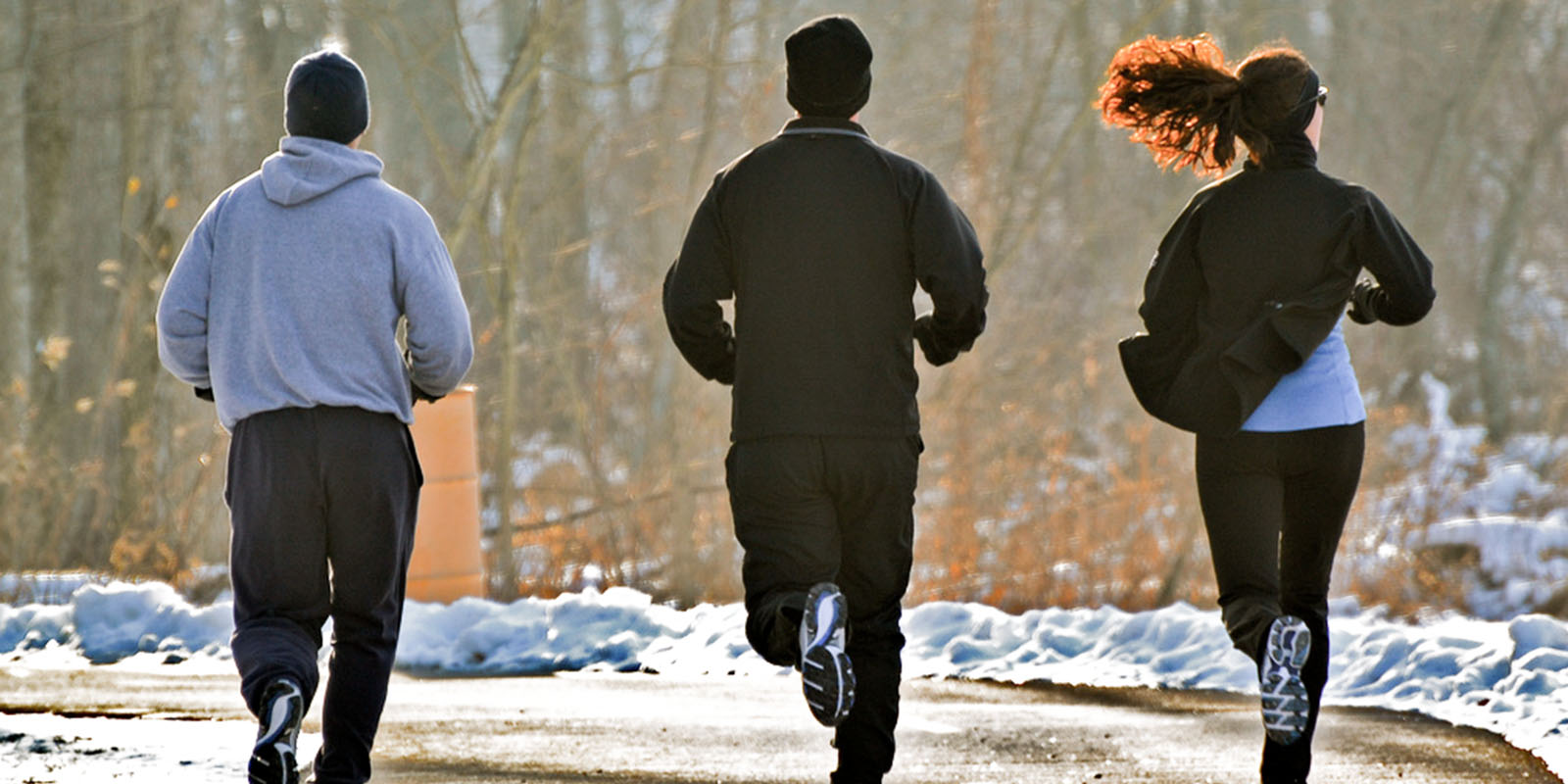 It's a new year, and a great time to set personal goals, eat healthier, and plan a workout routine. Fitness is especially important! The U.S. Department of Health and Human Services recommends that children and adolescents should do 60 minutes or more of physical activity daily, and that adults should do at least 150 minutes a week of moderate-intensity physical activity for substantial health benefits. Looking for a way to get moving? Discover activities and resources for a great winter workout at your Metroparks—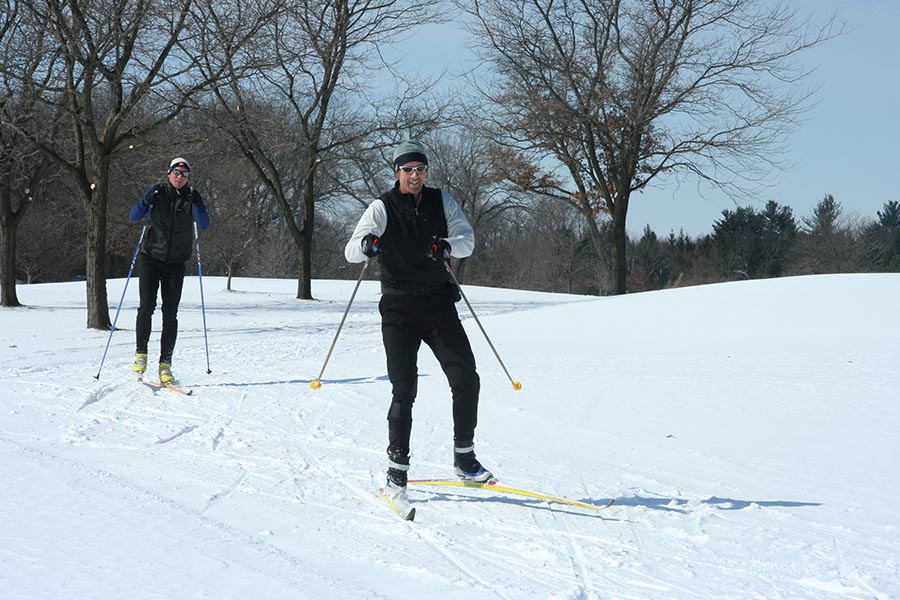 CROSS-COUNTRY SKIING
Cross-country skiing is a great way to work out both your upper and lower body and comes in at the top of the list for calorie-burning sports! Want to give it a try? If you are new to skiing, it's recommended to strengthen your body beforehand with preparatory gym exercises. We have ski rentals available at our Metroparks when you're ready to test out your skills on the trails!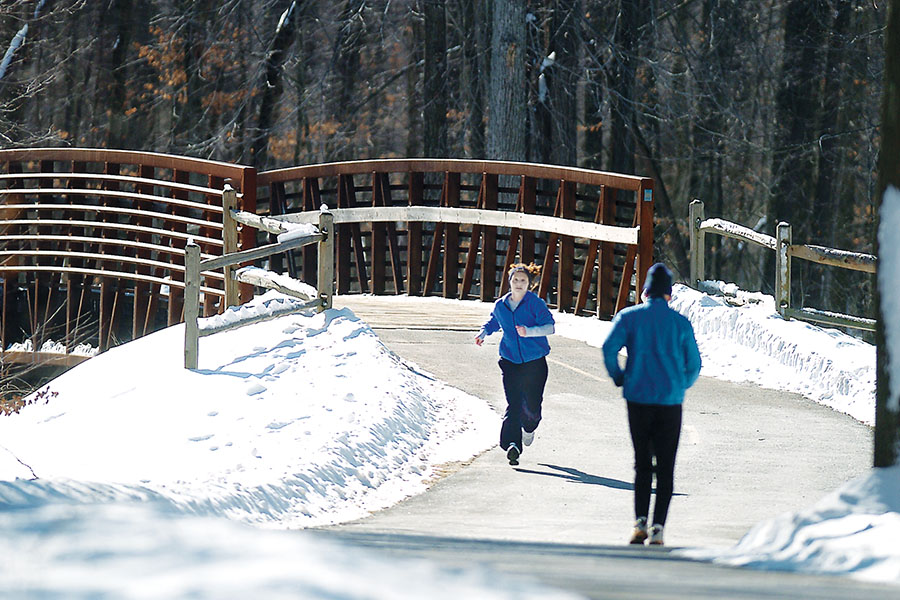 HIKE-BIKE TRAILS & NATURE TRAILS
The cold and snow don't need to stop you from accomplishing your outdoor fitness objectives. Many of our paved hike-bike trails are cleared in the winter so that you can walk, run, and bike your way to healthiness and happiness. We also have some fantastic nature trails where you can go hiking or give snowshoeing a try! Snowshoeing is an excellent fat-burning exercise, and you can even burn more calories by using ski poles or walking sticks to work your upper body.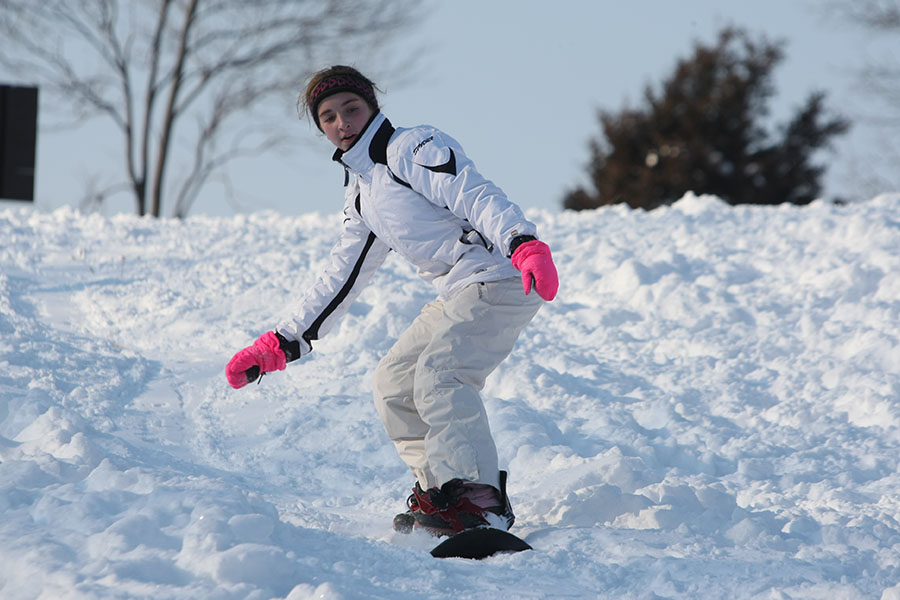 SNOWBOARDING, SLEDDING, & TOBOGGANING
With kids needing at least an hour of physical activity a day, a good way to get them moving is a day of snowboarding, sledding or tobogganing on our slopes. It's fun to coast all the way down the hill, but you have to get back up somehow! Walking up hills increases the number of calories you can burn and works your calves, thighs and quads. For more of a challenge, try snowboarding. This activity will strengthen your legs, core and upper body, which is necessary so that you can jump, turn, and avoid obstacles!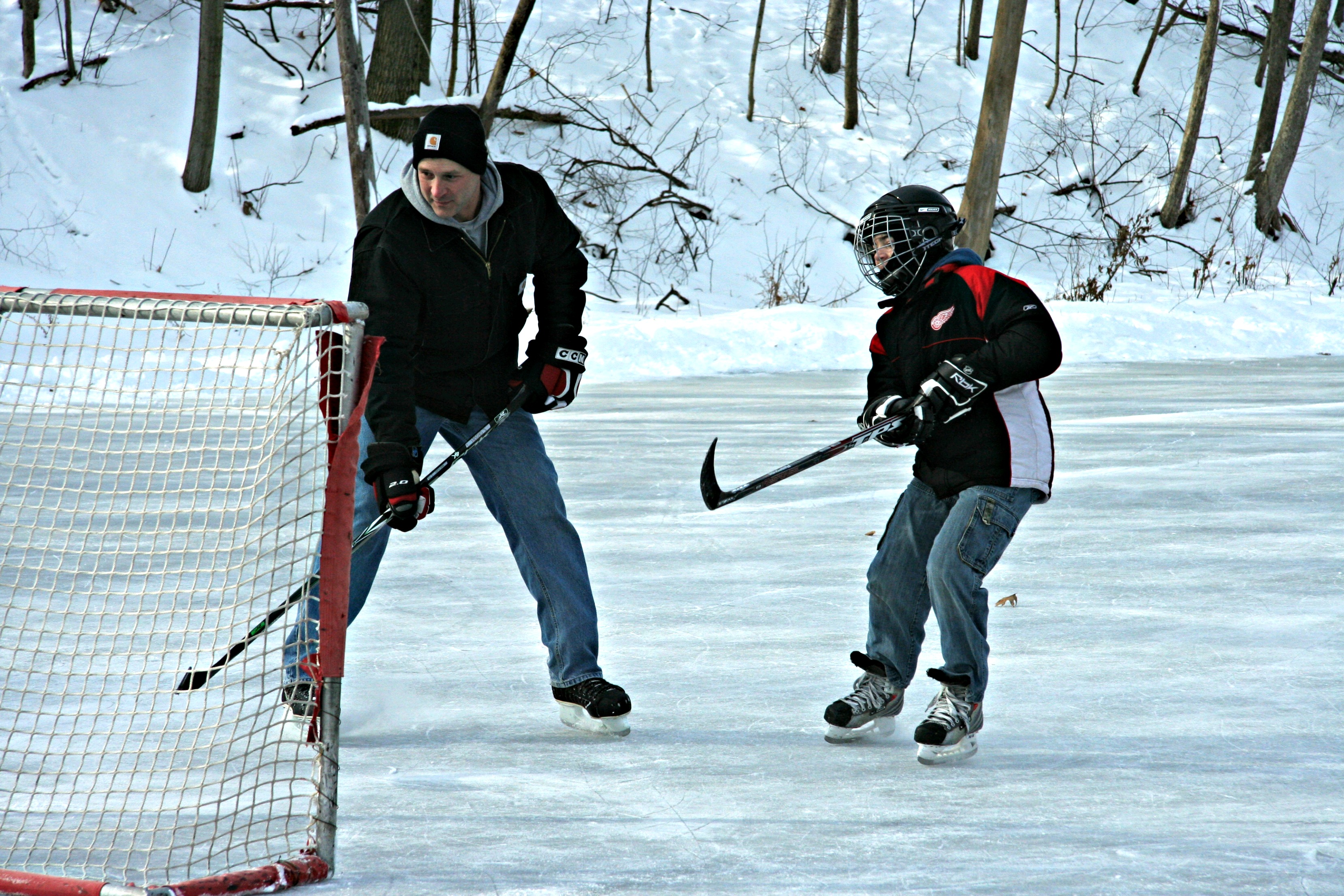 ICE SKATING & ICE HOCKEY
Glide across the ice for fun, or grab your skates for a game of ice hockey — either choice will offer you a wonderful leg workout. Focusing on lower-body movement, ice skating builds and tones leg muscles over time. Ice skating also provides a great aerobic workout and works almost every major muscle group. Playing hockey works your core and requires strength and stabilization in the back and shoulders, as well as lower-body strength in your quadriceps, hamstrings, hips, adductors and calves.
Are you ready to start your own winter fitness routine? Make a plan, pace yourself, and don't forget that working out can be enjoyable! Visit your Metroparks to get started.