Hallowpalooza
Date: October 15
Time: 4 p.m. – 8:30 p.m. (when movies ends)
Come celebrate the Halloween season with an evening full of fall fun for everyone! In collaboration with Harrison Township, join us for Hallowpalooza! Collect candy at the Trunk-or-Treat, go on a hayride, make Halloween crafts, hear spooky stories, and more! End the evening of fun watching Hocus Pocus on the drive-in big screen.
Businesses, organizations and families are invited to register and decorate their cars and pass out candy to the Trunk-or-Treaters.
Join us for the whole night or just a piece of it – the choice is yours.
Trunk-or-Treating, 4 p.m. – 6 p.m.
Halloween Activities, 4 p.m. – 6 p.m.
Food Trucks, 4 p.m. – 7 p.m.
Movie, Hocus Pocus, starts at dusk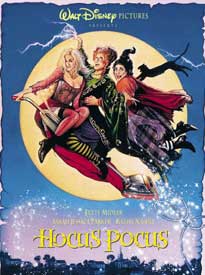 Ages: Fun for all ages!
Cost: Free! A Metroparks vehicle pass is required to enter any Metropark.
Location: Lake St. Clair Metropark, Nature Center & Main Parking Lot
REGSITER TODAY: