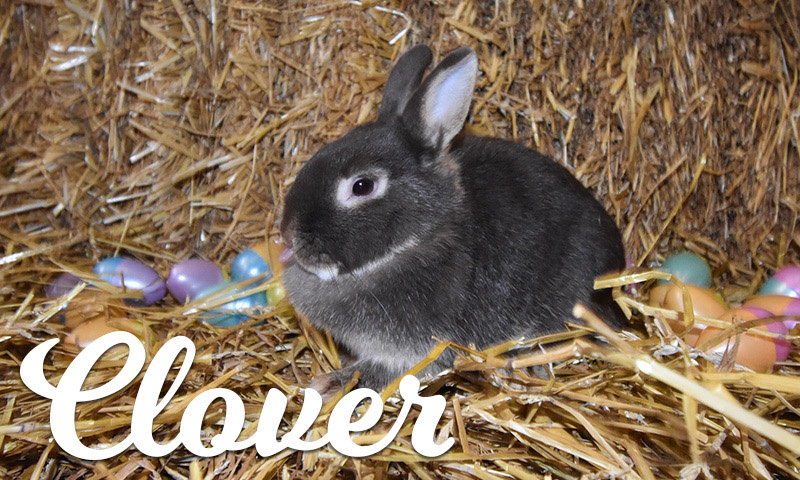 CLOVER
Age: 1
Breed: Netherland Dwarf Rabbit
Clover is one of the smallest of the domestic rabbit breeds. As an adult, she will weigh only 1-2.5 pounds. Netherland Dwarf rabbits have a large head and eyes, and there is a wide array of coat colors. Clover's coat color is called chocolate otter.
Visit her at the Kensington Metroparks Farm Center.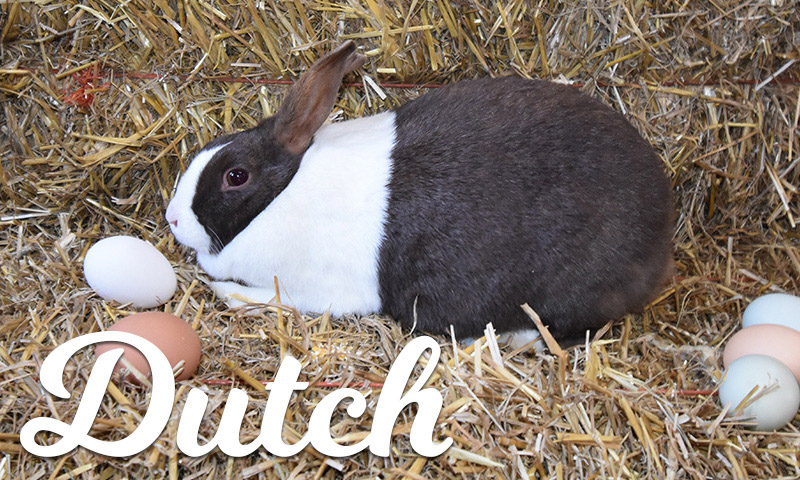 DUTCH
Age: 4
Breed: Dutch Rabbit
The Dutch rabbit breed is thought to have originated in Holland, before coming to Europe and America in the mid 1800's. Though not a "dwarf" breed, the Dutch Rabbit is a small bodied rabbit not weighing more than 4-5 pounds as an adult. They are easily identified from their white "blaze" down their noses, and a white fur ring around their neck and body. Dutch rabbits are known for their outgoing personalities. Out Dutch likes to spend time in her outdoor pen when the weather is nice, so she is looking forward to spring!
Visit her at the Wolcott Mill Metropark Farm Center.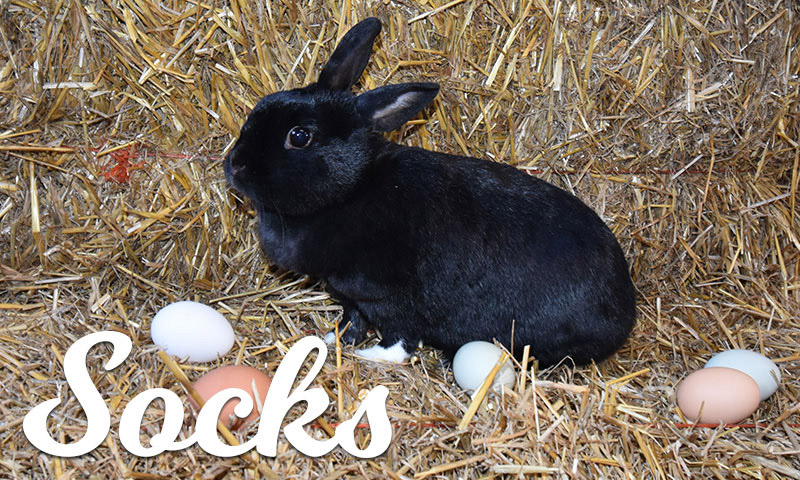 SOCKS
Age: 1
Breed: Mixed Breed
She is black with two white front paws. She enjoys eating her pellets and sleeping in her rabbit hutch.
Visit her at the Wolcott Mill Metropark Farm Center.