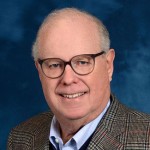 Governor Appointee
Timothy J. McCarthy, of Grosse Pointe, serves as one of two governor appointees on the Huron-Clinton Metroparks Board of Commissioners for a term expiring May 2, 2023.
Commissioner McCarthy retired from Soave Enterprises, a Detroit based diversified holding company where his last assignment was as President and COO of Soave Transportation Group.
Mr. McCarthy is a past chairman of the Detroit Metropolitan Convention and Visitors Bureau and a past vice-chairman of the Detroit Regional Chamber. He currently serves on the board of directors of Emergent Holdings, a subsidiary of Blue Cross and Blue Shield of Michigan. Further, he is a member of Blue Cross and Blue Shield of Michigan's Council II.
A graduate of Walsh Institute, Mr. McCarthy resides with his wife, Patty, in Grosse Pointe. They have three adult children and nine grandchildren.