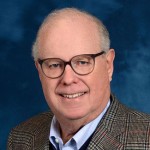 Governor Appointee
Timothy J. McCarthy, of Grosse Pointe, serves as one of two Governor Appointees on the Huron-Clinton Metroparks Board of Commissioners for a term expiring May 2, 2019.
Commissioner McCarthy retired from Soave Enterprises, a Detroit based diversified holding company, in July 2010. He served in a variety of senior operational and financial administration capacities including Treasurer and Vice-President of Finance and finally as President and COO of Soave Enterprises Transportation Group. The group operates Checker Cab in Detroit and, prior to their sale in 2009, operated Checker Sedan and Commuter Express. Mr. McCarthy currently serves as a non-executive Chairman of Soave Enterprises Transportation Group.
During his career with Soave, Mr. McCarthy was involved in the acquisition and management of national beverage distribution franchises, a metals distribution company and several transportation services and other companies. Prior to joining Soave Enterprises, he was a Senior Manager with Price Waterhouse & Co.
Active in civic and community affairs, Commissioner McCarthy is a past chair of the Detroit Metro Convention and Visitors Bureau where he still serves as a member of the executive committee. He is past Vice-Chairman of the Detroit Regional Chamber and a former member of the Transportation Advisory Council of the Southeast Michigan Council of Governments. He currently serves on the Blue Cross Blue Shield of Michigan Council II, which interviews and recommends individual BCBSM policyholders for membership on the BCBSM Board of Directors. He also serves as a member of the Board of Directors and chairs the audit committee of AF Group, Inc., a national insurance company.
A graduate of Walsh Institute, Commissioner McCarthy resides with his wife, Patty, in Grosse Pointe. They have three adult children and nine grandchildren.