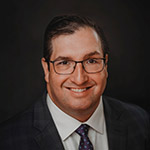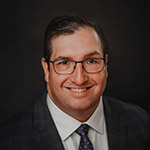 Governor Appointee
Stephen Pontoni of Brighton, serves as one of two Governor Appointees on the Huron-Clinton Metroparks Board of Commissioners, succeeding Timothy McCarthy, who resigned for a term ending May 2, 2023.
Pontoni is the executive director of the Michigan Association for Justice – a nonprofit membership association dedicated to advancing the needs and interests of trial lawyers – and has been with the organization since 2013. In addition, he is the director of the Mid-American Global Education Council, a nonprofit that hosts Model United Nations conferences for high school students.
Pontoni is also vice-chair of the Coalition Protecting No-Fault, a member of the University of Michigan-Dearborn CASL Alumni Scholarship Committee, a board member of the Michigan Society of Association Executives, and a member of the executive committee for the National Association of Trial Lawyer Executives.
Stephen Pontoni holds a Bachelor of Arts in Political Science from the University of Michigan-Dearborn and lives in Brighton with his wife and two boys. Outside of his career and volunteer work, Stephen spends his Fridays in the fall as a registered MHSAA football official.