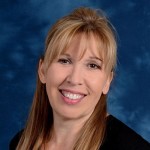 Representing Oakland County
The Oakland County Board of Commissioners, at its January 9, 2013 meeting, appointed Beverly Hills resident Jaye Quadrozzi as the Oakland County representative to the Huron-Clinton Metropolitan Authority Board of Commissioners, for a term ending May 15, 2024.
Ms. Quadrozzi was appointed to fill the term vacated by Commissioner John P. McCulloch, representing Oakland County, when he was appointed director of the Huron-Clinton Metroparks.
Commissioner Quadrozzi is an attorney with more than 15 years' experience. She's a commercial litigator who represents companies in complex, commercial matters in both federal and state courts throughout the country. She is a member of the Michigan, Illinois, and California state bars and has been admitted to numerous federal courts including the Eastern District of Michigan, the Northern District of Illinois, the Northern and Southern Districts of California and the Southern District of New York. Martindale Hubbell, an attorney rating agency, has awarded Ms. Quadrozzi the top ranking of AV Preeminent, demonstrating that her peers rank her at the highest level of professional excellence.
Commissioner Quadrozzi has been active within the Huron Clinton Metroparks since her first job as a lifeguard at Lake St. Clair Metropark (formerly Metro Beach Metropark). As an avid runner and triathlete, Ms. Quadrozzi frequently enjoys the scenic running and biking trails within the Metroparks.