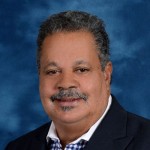 Representing Wayne County
The Wayne County Board of Commissioners, at its May 7, 2015 meeting, appointed Detroit resident Bernard Parker as the Wayne County representative to the Huron-Clinton Metropolitan Authority Board of Commissioners, for a term ending May 15, 2019.
Bernard Parker served as a Wayne County Commissioner for 22 years. In that role, he successfully generated funding that resulted in the creation of Chandler Water Park and a state of the art Juvenile detention facility. In addition, he initiated a crime prevention program for juveniles. The program reduced youth incarceration by more than 50% and went on to become a model for similar programs all around the country.
Mr. Parker was appointed by Congress to serve on the Federal Reserve Board Advisory Committee for three years, making recommendations on policies and investments that affected Detroit. He chaired the Ways and Means Committee, providing funding for youth crime prevention programming, neighborhood stabilization and the renovation of over 100 parks in Detroit. As the president of Detroit Fair Banking Alliance, Mr. Parker negotiated with banks to initiate a $1.4 billion consumer lending program. As a member of the Airport Authority, he worked to increase contracts for small businesses at Detroit Metropolitan Airport by 30%.
In 1971, he co-founded Operation Get Down, a residential substance-abuse treatment, mental health, and homeless and transitional housing facility, and served as the Executive Director for 31 years. He was Deputy CEO for Community Responsibility of Detroit Public Schools. He is Owner of BP4 consulting service for non-profit organizations, founder and CEO of Magnum Educational Management Company and co-founder of Midwest Foods, a vegetable canning company that provides canned goods to communities and food banks.
Mr. Parker has served his community in various capacities such as Wayne Detroit Mental Health Authority –City of Detroit appointee (2014-present), New Detroit Incorporated member (1984-present), Wayne County Ways and Means Committee – Chair (2002-2012), Wayne County Health & Human Services Committee – Chair (1991-2000), Michigan Community Service Commission – Governor appointee (2002-2011), Michigan Community Correction Board – Governor appointee (2004-2011), NAACP Executive Board member (1998-2006), City of Detroit Health Advisory Board member (1994-2000), St. John Hospital Board member (2000-2005), United Way Board member (1995-2000).
Throughout his career, Commissioner Parker has received numerous awards including the Spirit of Detroit Award in 2012, Temple of Israel Person of the Year, New Detroit Incorporated Community Advocate of the Year, and Lewis College of Business Honorary Doctorate of Humane Letters.