Natural Resource Spring Newsletter 2016
Natural Resource Update
The change in weather may not be enough evidence that spring is here, but my very full and colorful work calendar is. Spring is here and so begins the busy season here in the Natural Resources Department. After all the planning and creating over the winter, I am ready to be busy out in the woods and I hope that you are too.
Our volunteer schedule is done for the year and through June is posted on the website. I've included April and May in the newsletter so you can plan ahead to Get Out and Volunteer in YOUR Metroparks.
In this issue you will find two relevant blogs about current events in the Metroparks. Spring is not only the beginning of the Natural Resources season but also prime time for prescribed burns, so read on to learn more about why we do them. The other blog is about restoration efforts at Wolcott Mill that started last year. The Natural Resources Coordinator, Ryan Colliton, did a site visit and the transformation is awe-inspiring, see for yourself below.
Sincerely,
Summer Kennedy
Prescribed Burn Season has Begun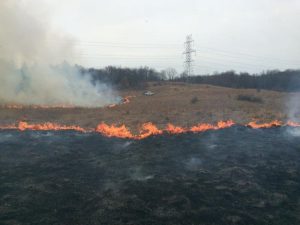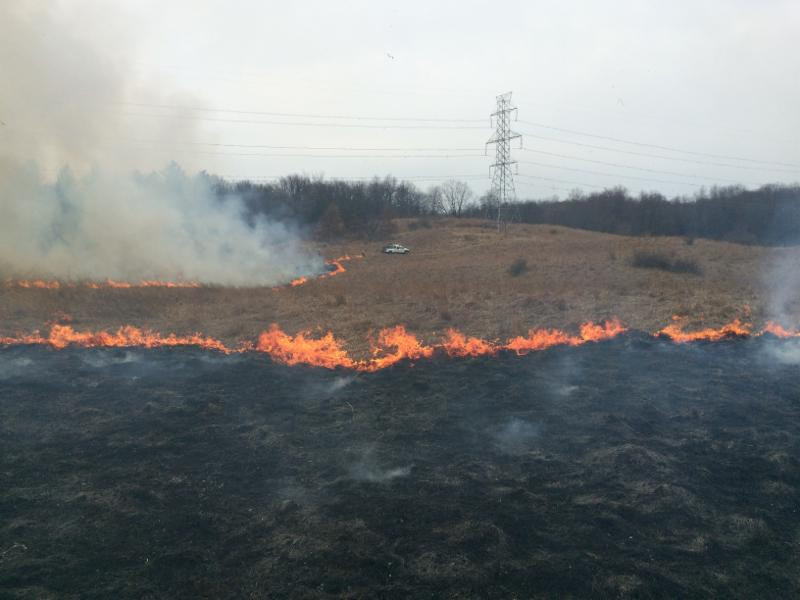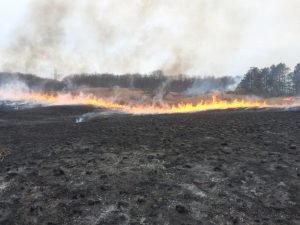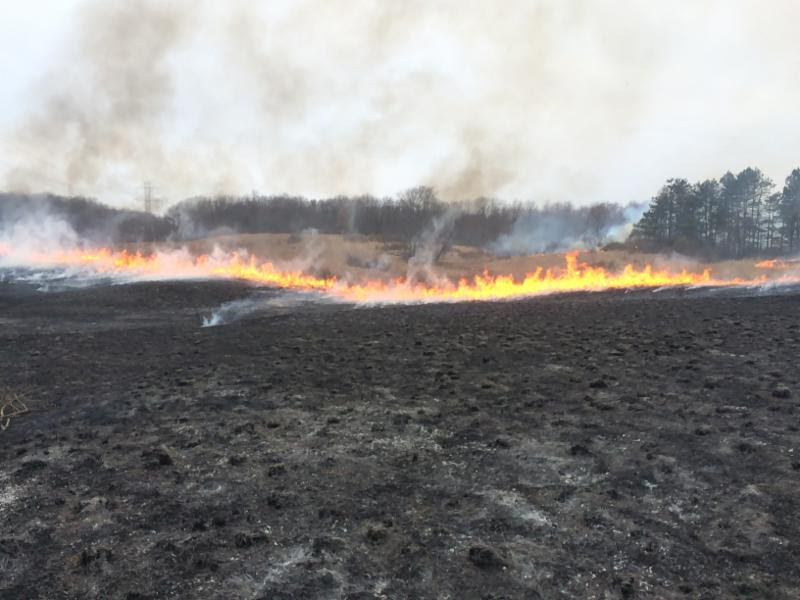 Some of you may have noticed smoke coming from the Metroparks last month. This spring prescribed burns have occurred at six Metroparks. Historically wildfires helped to maintain open areas by reducing woody coverage and promoting herbaceous plant growth. These fires were caused by lightning or set intentionally by Native Americans. Native Americans discovered that fire not only slowed succession by reducing woody plants but also encouraged fruit bearing trees and desirable forage that attracted wildlife. Due to a century of fire suppression many of our open ecosystems, such as prairies and savannas have been converted to closed canopy systems, eliminating species that rely on open habitats.
At the Metroparks, we use fire in prairies, and savannas as well as many types of wetlands and woodlands. Wooded sites are burned approximate every five to seven years. While grasslands and wetlands are burned approximately every three years. The objectives of prescribed burns are dependent on the ecosystem and specific location. Objectives are typically to control, promote, reduce, or maintain some variable within the ecosystem. For example, fire helps to control the invasion of woody species in open grassland areas, can promote pollen and nectar sources, and reduces thatch cover and invasive species. By doing all the above, fire helps to maintain biodiversity and overall health of the ecosystem in the most cost efficient and timely manner possible.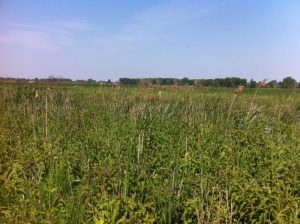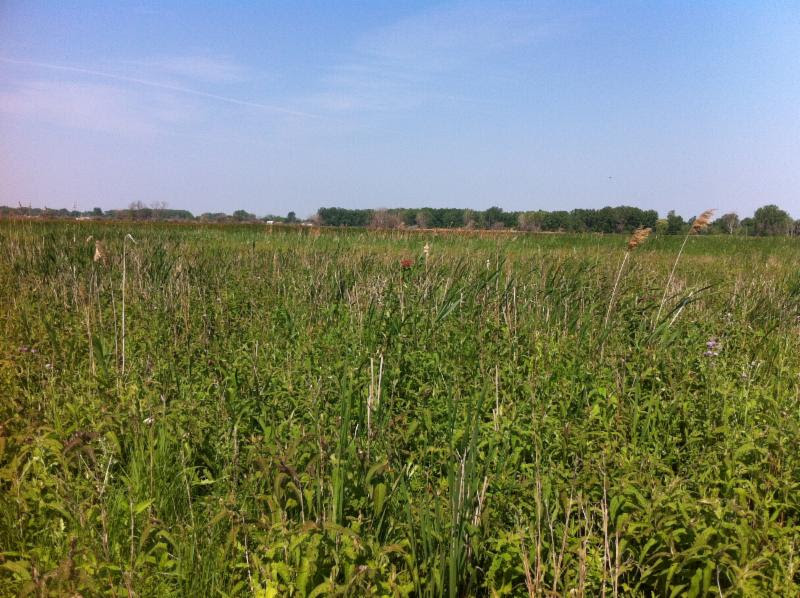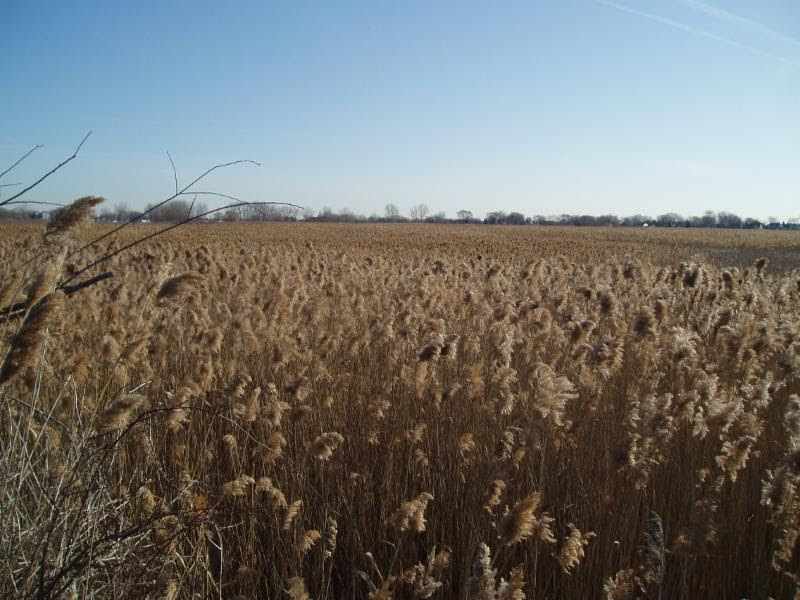 We use both trained staff and contractors to perform our prescribed burns. A burn prescription is always written and submitted to the local fire department and a permit is obtained. Information in a burn prescription includes: maps of areas that are going to be burnt, optimal weather conditions, locations of burn breaks, crew qualifications, and ecological objectives.
Burns are typically conducted in spring and fall when conditions are ideal but summer burns can be utilized when necessary. Certain weather parameters must be met for an effective and safe burn. Relative humidity has to be just right, too high and fuel won't burn, too low and it burns too fast and too hot. Wind patterns need to lift the smoke to an acceptable mixing height and in a direction away from houses and roads. At certain times of year soil temperatures are taken in order to assess the risk to herptofauna. If the temperatures are too warm the burn prescription may need to be adjusted or rescheduled to a more appropriate time. This is especially true in ecosystems with rare and declining species, although the Metroparks makes every effort to minimize negative impacts to native wildlife.
The final task in executing an effective prescribed burn is follow-up monitoring and management. The Natural Areas Crew will survey the site of the burn shortly after to control any surviving invasive species. Burns tend to only top kill larger invasive shrubs such as autumn olive and honeysuckle, so getting the crew in right after the burn allows them to easily spot and treat what shrubby invasives may have survived the fire. During the growing season we return to the site to assess the response of the vegetation and other results worth noting. These assessments help us adapt our management to best meet the needs of the ecosystem.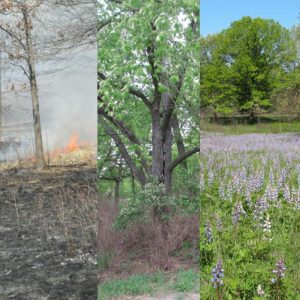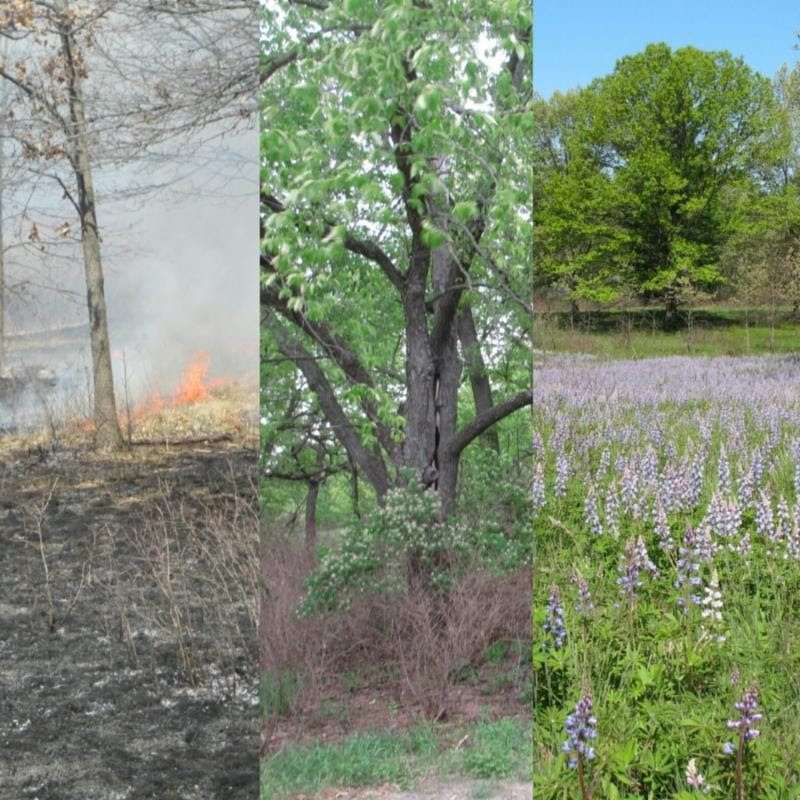 If you have any questions about prescribed burns or what is being done at your local Metropark please feel free to contact the Natural Resources Department.
For more information about prescribed burns please visit the web pages below.
Reasons for Prescribed Fire in Forest Resource Management Click Here
Habitat Management Fact Sheet Prescribed Burning Click Here
Landowners Guide: Prescribe Burning Click Here
Metroparks and Partners Working to Improve North Branch of Clinton River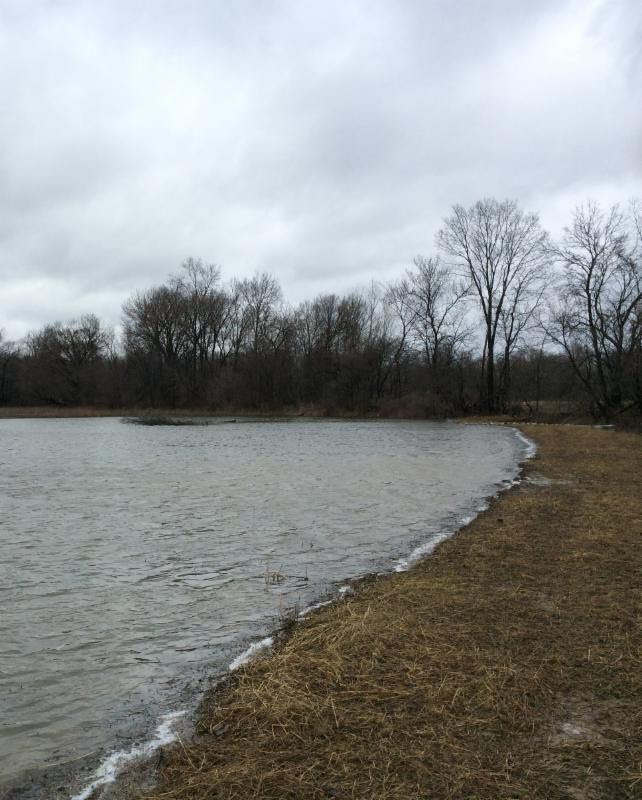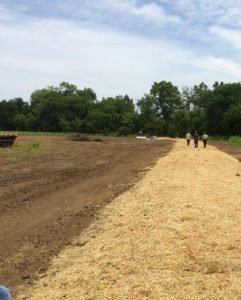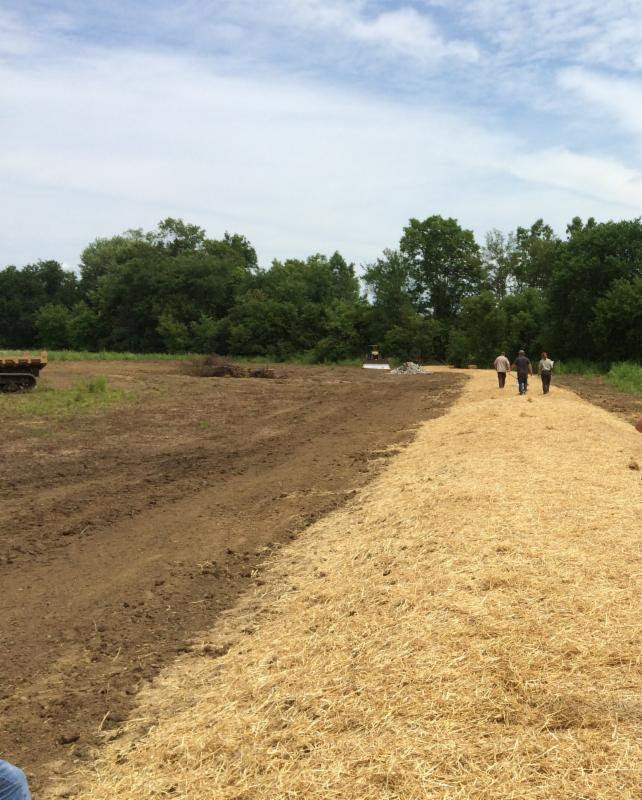 Wolcott Mill Metropark contains approximately eight miles of the North Branch of the Clinton River. As stewards of this vital resource for southeast Michigan the Metroparks has partnered with Macomb County, U.S. Fish and Wildlife Service, The Environmental Protection Agency, Michigan Department of Environmental Quality, and two engineering firms to restore floodplains along the North Branch. This work is being undertaken in an effort to reduce sediment and nutrient loads reaching the river and improve fish and wildlife habitat.
The work is being done in two phases. During the first phase, we partnered with Macomb County, the Michigan Department of Environmental Quality and US Fish and Wildlife services to restore 118 acres of corridor habitat; this includes the creation of 64 acres of wetland habitat adjacent to the river. Wetland habitats were created by forming depressions and planting the area with native wetland species. These depressions will store and filter water before reaching the river. Despite the fact that vegetation has not begun to grow yet these areas are already holding significant volumes of water (see photo below) and abundant waterfowl have been seen at each wetland site. Adjacent to these sites native grassland and floodplain forest have been restored. Thirty nine acres of grassland were planted last fall with a diverse mix of native upland species and should fully express themselves over the next three years. This Spring 15 acres of floodplain forest are being planted with a diverse mix of tree and shrub species. Visitors can view the changes in site conditions over the years as these species grow, begin to form a canopy, and change site conditions. Watch for new species to colonize these areas including the many spring ephemerals that populate Michigan's closed canopy forest.
Phase two of this project will begin this year as we close out work on phase one. Phase two which will add an additional 70 acres of restored habitat is partially funded by the Environmental Protection Agency and will complement work from phase one. Sixty acres is planned to be restored to wetland using the same technique as phase one. One site of approximately ten acres will be restored to an upland mesic forest community also known as beech-maple forest to complement existing forest along the floodplain.
This work should significantly improve the quality of the eight miles of the North Branch that flow through Wolcott Mill Metropark and help to improve water quality and wildlife habitat downstream. Wolcott Mill will retain its agriculture feel over much of the landscape, conserving its history and importance in the area, while enhancing recreational opportunities such as horseback riding and hiking currently available.
Last year shortly after the depression was created. You can see natural ponding in the back left of the picture. This area is now completely under water. Phase II will see this area planted with native wetland plants.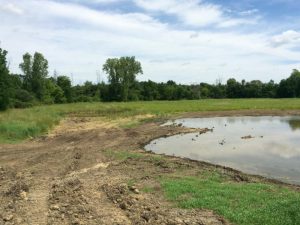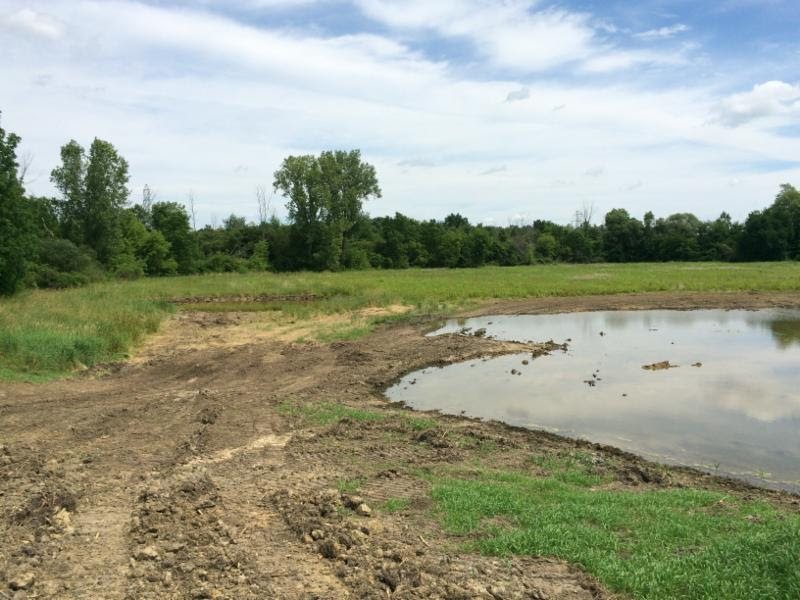 Ryan Colliton
Natural Resources Coordinator
Come Lend a Hand Pulling Invasive Garlic Mustard at Your Local Metropark
Volunteers can register to remove invasive garlic mustard from high quality areas within the Metroparks.
Dexter-Huron Metropark
Meet at the Central Shelter Parking Lot
Saturday, May 7, 10 a.m. – 1 p.m.*
Saturday, May 21, 10 a.m. – 1 p.m.*
Oakwoods Metropark
Meet at the Nature Center Parking Lot
Tuesday, May 10, 10 a.m. – 1 p.m.
Stony Creek Metropark
Meet at the Nature Center Parking Lot
Thursday, May 19, 10 a.m. – 1 p.m.
*Saturday opportunities without a minimum of five volunteers registered will be cancelled.
Those who did register will be notified by email.
Spotlight Invasive
This was in last months newsletter, but if you didn't get a chance to read it, here is why we are removing garlic mustard from our high quality natural areas.
Garlic Mustard is an aggressive spring invasive that can expand its population up to 20 feet a year, shading out our native spring wildflowers. It was introduced in the mid 1800's, most likely brought over by settlers for food and medicinal purposes. It has since spread through most of northeastern and midwestern United States and occurs in scattered locations nationwide.
Their dense patches don't only affect the native spring windflower populations but also the native animals and insects that depend on those wildflowers. For example, two native Michigan species of butterfly (West Virginia white (Pieris virginiensis) and mustard white butterfly (Pieris oleracea)) rely on toothworts as their host plants, as the main food source for the larva stage of these butterflies. Invasion of garlic mustard can have devastating impacts on these populations.
Garlic Mustard can grow in a variety of conditions, full shade to full sun, wet or dry soils, and nutrient rich or nutrient poor soils. One square meter of plants can produce up to 62,000 seeds. Seeds can last in the seed bank for up to ten years and are spread by animals, humans, vehicles or even water.
Garlic Mustard is also an allelopathic plant. This type of plant releases a biochemical into the soil around it which inhibits the growth of surrounding plants as well as the mychorrizal fungi (a beneficial fungus that aids plants in water and nutrient uptake while receiving carbohydrates from the plants through its photosynthesis process) that trees need for growth and survival.
For more information about garlic mustard (and other invasives in Michigan) visit the Midwest Invasive Species Information Network