Hudson Mills Master Plan & Natural Resources Public Input Meetings – April 8th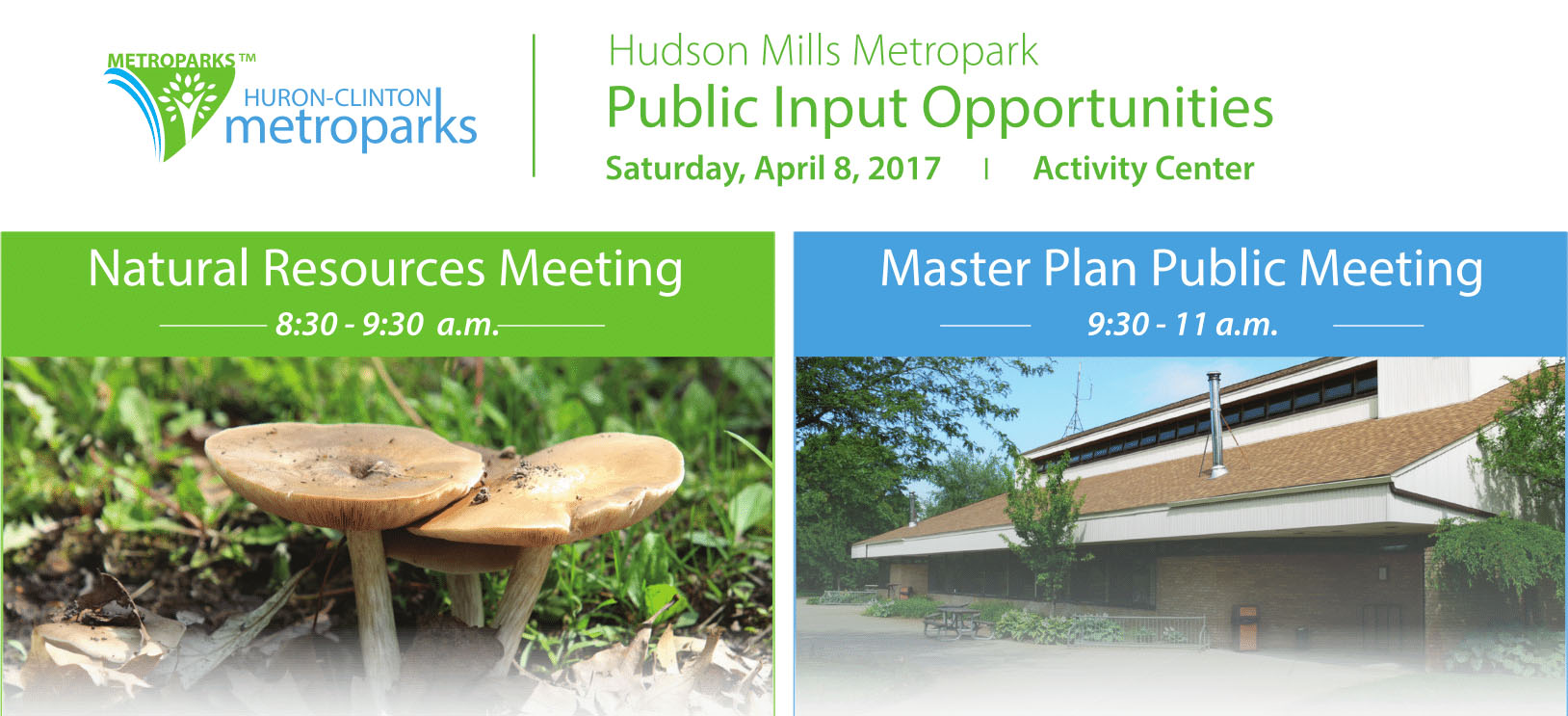 Overview
Natural Resources Meeting
8:30 a.m. – 9:30 a.m.
Come hear a brief update on topics discussed at the previous Natural Resources Western District public meeting from Natural Resources Department Staff. The remaining time will be open for people to provide input on specific habitat issues, invasive species control, grassland management, or any other natural resources related issue within the Metroparks.
Hudson Mills Master Plan Public Meeting #2
9:30 a.m. – 11:00 a.m.
This second public meeting is a chance for attendees to respond to projects proposed for incorporation in the master plan. It will begin with a brief presentation outlining the planning process and public input to date, and an overview of proposed projects. This will be followed by a question and answer period and an opportunity for participants to record their feedback on the projects and speak with Metroparks staff. Children are welcomed and encouraged to attend and participate.
When & Where
Hudson Mills Metropark Activity Center
April 8th, 2017 – 8:30 a.m. to 11 a.m
8801 N. Territorial Road
Dexter, MI 48130 – Map Me