A sponsorship with the Metroparks showcases your organization's support for recreation, education and conservation.  Special events and programs offer unique opportunities to market your company to large and diverse audiences. We can suggest sponsorships that will target your desired audience and further your marketing efforts.
For assistance, call (810) 494-6041 or email: Julie.Hein@metroparks.com
---
Philharmonic

The Michigan Philharmonic is a spectacular outdoor event where visitors can enjoy the wonderful sounds of talented musicians while enjoying the beauty of the Metroparks. Our natural, scenic views married with the beautiful music of the Michigan Philharmonic is a symphony for your senses. Be sure to take part in this popular celebration. To learn more about sponsoring the Philharmonic click here.
Where and When
Two Metroparks will each host the Michigan Philharmonic in 2018:
Why Sponsor
By becoming a sponsor, you can connect with families and young adults who enjoy recreation, nature and an active lifestyle. In 2016, an independent survey revealed that our patrons are well above the median household income level for southeast Michigan. In fact, 38% of our patrons have an annual household income of more than $100,000. Your company logo will be posted in our quarterly email newsletter (70,480 subscribers), website (more than 3.3 million hits), and Facebook pages (71,841 followers). Our patrons will remember your company and see you as a supporter of environmental stewardship and recreation.
The Metroparks Foundation is a 501(c)3 nonprofit organization; EIN: 22-3898436. Your support helps provide 365-day access to open space, outdoor experiences and abundant resources for the communities of southeast Michigan now and into the future.
Current Sponsor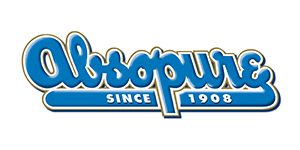 ---
Charity Golf Classic

The Huron-Clinton Metroparks Foundation is pleased to present the 2nd Annual Charity Golf Classic at Kensington Metropark, featuring former Detroit Red Wing, Darren McCarty and former Detroit Red Wings National Anthem singer, Karen Newman. To learn more about sponsoring the Charity Golf Classic click here.
Where and When
Friday, Sept. 14, 2018 – Kensington Metropark Golf Course – Map Me
10:30 a.m. – Registration
11:30 a.m. – National Anthem & Shotgun Start
4:30 p.m. – Putting Contest
5:00 p.m. – Awards Dinner
Who Benefits
Funds raised will support the Metroparks Get Out and Learn program. This program provides qualifying schools in southeast Michigan the opportunity to bring their students out to a Metropark for a rich, engaging, nature-connective field trip, and includes transportation. The Get Out and Learn program allows youth who may not have easy access to the Metroparks a chance to enjoy nature and provides them with an outstanding, educational Metroparks experience.
Current Sponsors
---
Kensington Metropark Senior Health & Fitness Day sponsored by Health Alliance Plan Medicare Solutions
The Huron-Clinton Metroparks Foundation is pleased to present the Senior Health & Fitness Day at Kensington Metropark, Nature Center on Wednesday, May 30, 2018.   This fun and educational day focuses on health and wellness, while enjoying Kensington Metropark.
We would like to thank the sponsors:
All Seasons of West Bloomfield for being the Program Sponsor
Abbey Park of Mill River for being the Beverage and Snack Sponsor
Notting Hill of West Bloomfield for being the Island Queen Boat Tour Sponsor
Please contact the Metroparks Foundation for similar events and sponsorship opportunities for seniors.